Varsity football kicks off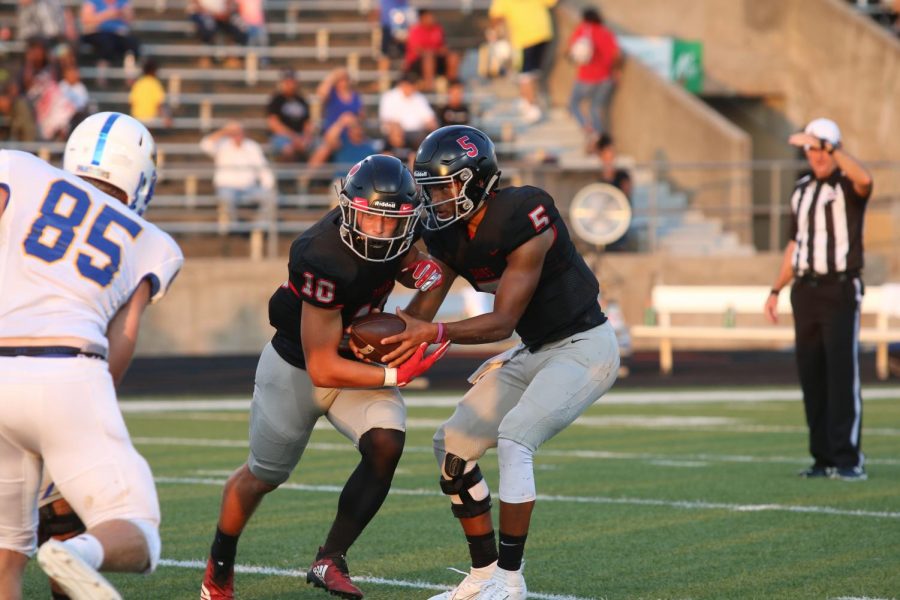 After enduring an injury early last season, Trinidad Sanders made his big comeback. Sanders is now the quarterback for the varsity football team as a senior and is proving what he is capable of on the field.
As the leader, he hyped up his teammates on the sidelines to ensure the first game of the season goes according to plan.
"We have a bunch of new faces who are ready to prove themselves," Sanders said. "It's going to be a good season."
He ran for three touchdowns, threw three passing touchdowns, and connected with his receivers: Jason Gaines, who scored two touchdowns, and Jayden York who scored one touchdown during the game against Pflugerville.
York had just as much of an impact on defense as he did on offense, sacking the Pflugerville quarterback twice and pressuring the panther offense all night long.
After a long battle, the Bulldogs took the win 42-21. "We kept getting lots of penalties during the game which was frustrating, but afterward I got to lay down, which was rewarding," York said.