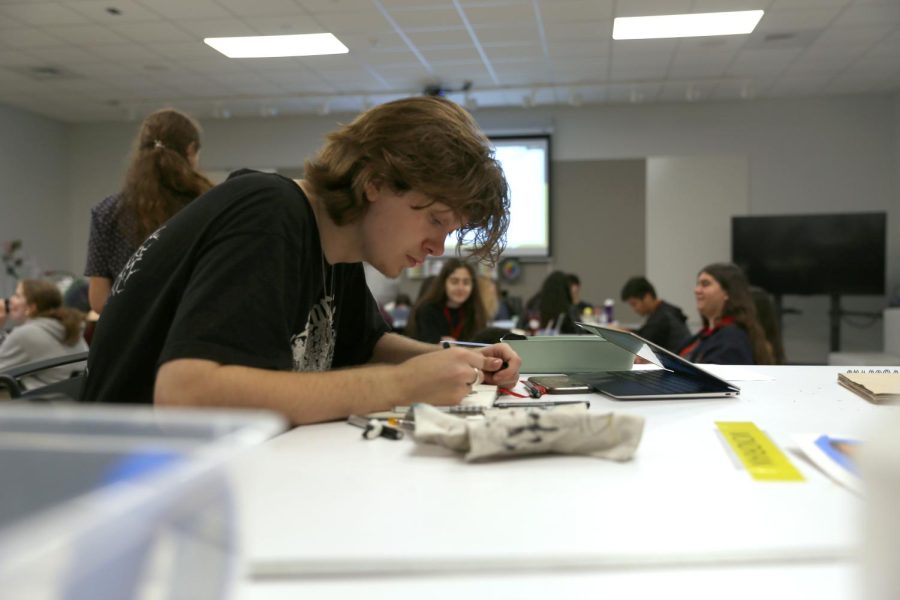 Paint brush in hand senior Holden Griffith puts the finishing touches on his new piece of art. From a young age, Griffith has had an eye for the arts and discovered his favorite techniques through years...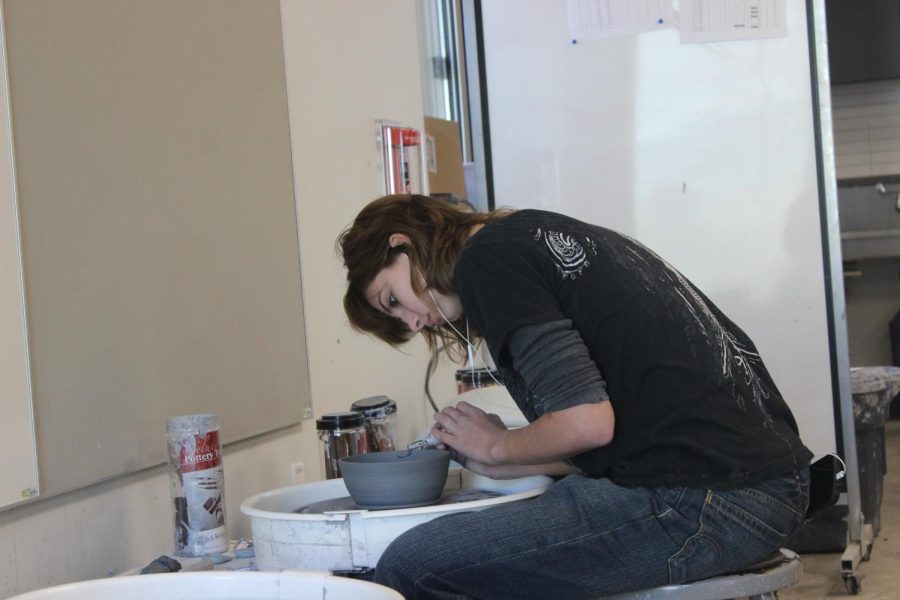 Junior experiments with multiple forms of art such as sculpting, painting, and sketching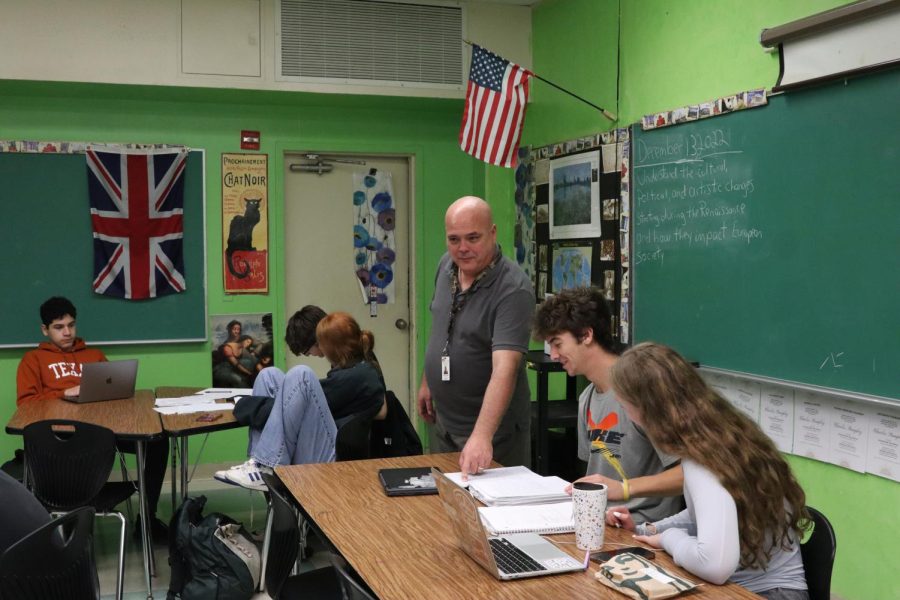 Examining the battlefield, Social Studies teacher Charles Stampley wonders what this conflict has in store for the near future, with the violence surrounding him on the daily any moment could be his last.  Stampley...
Your donation will support the student journalists of James Bowie High School. Your contribution will help cover our annual website hosting costs. Any contributions made through this service are NOT tax deductible. If you would like to make a tax deductible donation OR to subscribe to our print edition, please contact us at [email protected]