Riley Hughes award winning poet
Katie Holme, Staff Reporter
June 28, 2019
Creativity flows into the minds of students while creating their contest entries for the annual Vision and Voice poetry contest. This year, Bowie took the top spots in the 9th, 11th, and 12th grade categories....
John Hahn moves onto the military
Jocelyn Brooks, Managing Editor
June 27, 2019
While students on campus are practicing their skills in order to increase their knowledge, math teacher John Hahn is temporarily trading in his textbooks for a different kind of expertise: military intelligence. Hahn...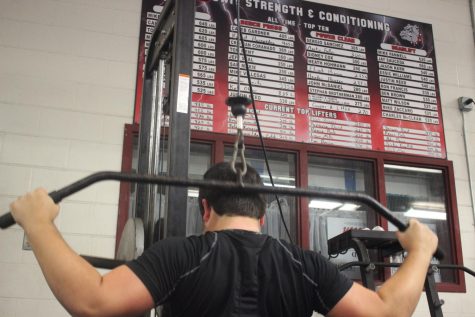 Peter Dang, Editor-In-Chief
June 5, 2019
Weight room leaderboard propels fierce competition between athletes
Email Updates
Enter your email address below to receive our daily email updates, and don't forget to follow us on Twitter, Instagram and Snapchat @JBHS_Dispatch!
Loading ...