Mountain bike team prevails at state competition
Last week, the mountain bike team raced in the state-wide Tangle in Troy competition and placed 2nd overall as a team. Students were given individual awards in their respective divisions as well.
Junior Andre Kashkin was one of the many students who competed and placed third in the event.
"On my behalf, the race went pretty well, I was excited to see how my training paid off on race day and was really stoked to be able and hold on to people who were out of reach in previous seasons," Kashkin said.
The race consists of twenty miles of rough terrain and narrow entries. For some bikers, completing the race can be difficult.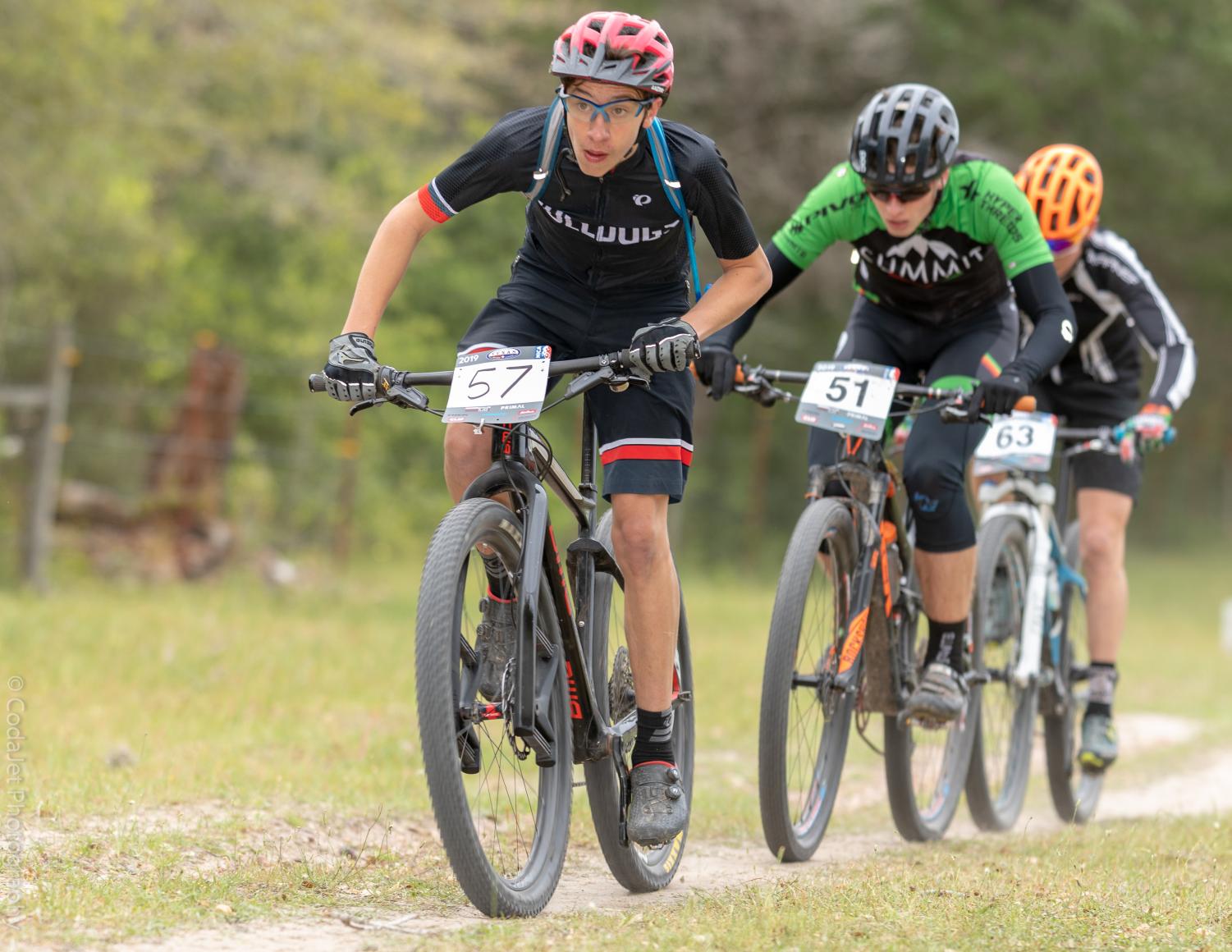 "The varsity level races consist of four, five Mile laps through off-road terrain with trees, rocks, single track, and some wide-open sections," Kashkin said. "In mountain bike racing the people who come out on top are those who have the biggest mindset to go through the pain in the back and legs, essentially who can suffer the most for longest."
Kashkin overcomes his biggest challenges when biking by focusing only on the race rather than outside distractions. Additionally, he utilizes his strategies to close gaps between his opponents.
"While racing I generally zone out from what is happening outside of the course: hundreds of people yelling and ringing cowbells," Kashkin said. "The pain in the legs and back are the biggest challenges for me, with technical skills at a world-class level I generally use those sections to close gaps and get away from those who could be on me."
The strategy is a key component for bikers, especially when the biker's body is exhausted.
"Averaging at a speed of 18-19m miles per hour for 1.5 hours there is a sense of high-risk reward and with every lap, as your body gets more exhausted, that aspect becomes even more important to your performance," Kashkin said. "Working with teammates and other athletes around me is also a big part during the competition, drafting and attacks are a pretty big part of the strategy involved."
Passing is another skill that bikers have to master as it is a crucial component in outperforming other competitors.
"Passing is a big part of racing," Kashkin said. "With nearly 150 riders out on the 5-mile course at one time, knowing to communicate with those in front of you and to arrange a smooth pass is a crucial part for a fast time and can often lead to the decision if one athlete wins or loses a race."