Senior Goodbye: Reagan Zuniga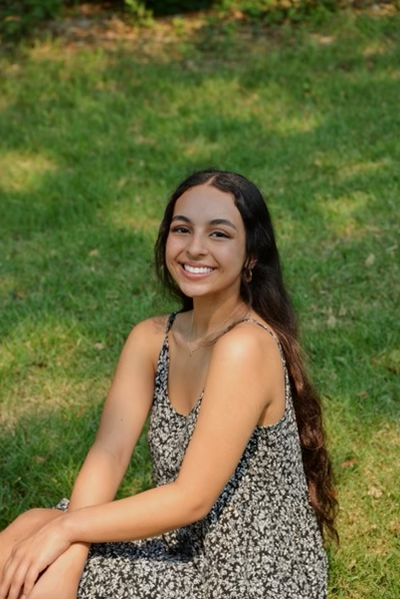 Even though I'm more than ready to say goodbye to Bowie after my four long years here, it's immensely bittersweet to do so. I've anticipated the day of graduation for years now and even as it rapidly gets closer, it still hasn't hit me yet that I'm leaving so soon.
I'm so grateful for my experiences at Bowie and for the mentors I've had throughout the years that have helped shape me into the person I am today, and prepared me for my future after high school.
To my academic teachers, thank you all so much for the phenomenal instruction I've received. To Ms.Weidmeyer- thank you for building my confidence in writing through rhetoric and teaching me so much during the two years I got the pleasure of being in your class. To Ms.Stiles- you've easily become my favorite math teacher I've had at Bowie. You've been so helpful and made statistics enjoyable.
To my parents, I couldn't be where I am today without you both. Your constant encouragement and motivation has pushed me to do my very best in all my classes. Thank you so much for the lessons you've taught me and all the effort you've put into my academic success. I couldn't have asked for better people to raise me. I'm so grateful for our relationship and love you both so much.
To my journalism teachers, Ms.Shirack and Mr.Reeves, I've learned so much from both of you. To Ms.Shirack– I'm beyond thankful for inspiring my passion for journalism and teaching me all the fundamentals. To Mr.Reeves thank you for trusting my skills and making me an editor therefore allowing me to design and create my own page every issue. I wouldn't be the photographer and designer I am without you. Your commitment to the newspaper program is so admirable and it wouldn't be the same without you. You are the absolute best at what you do.
To the rest of the Dispatch Leadership Team, I can't think of a better team than the five of us and can't imagine how this year would've gone without all of us leading together. I had no idea of what to expect coming into this school year but I couldn't be more happily surprised by the way we all got along despite our different personalities. I've enjoyed getting to know each one of you so much. I'm so grateful for all the experiences we got to spend together no matter how stressful they were. You're all so talented in different aspects, and I loved spending this year with you all.
Love,
Reagan Zuniga