Three Bowie juniors involved in car accident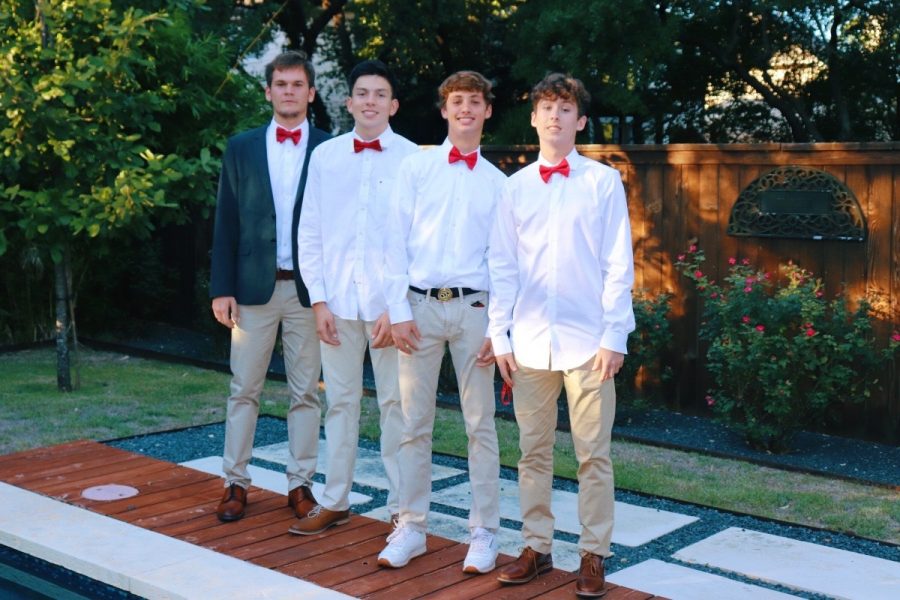 On Saturday, April 25, three Bowie juniors were involved in a car accident. Their car hit a light pole on Mopac near the exit of the Greyrock neighborhood. 
Two of the students involved, Matthew Garcia and Evan Mallett, were in the Intensive Care Unit (ICU); however, Garcia was recently discharged to continue his recovery at home. The third student, Brandon Flores, is at home recovering as well. Mallett is still in the hospital.
"That morning the baseball team decided to meet at the church parking lot and sign a card, a hat, and a baseball for Matthew," junior Thanio Bright said. "We also got cards for Evan and Brandon and signed those as well."
After the baseball team met at the hospital, Bright explained that each team member walked up to Garcia's mother individually and handed her a rose. 
"We then gave her the signed ball and hat, which then brought her to tears," Bright said. "She then told us that Matthew is doing okay, and that she is thankful her son has people in his life that care so much about his health."
Mallett is currently recovering from two spinal surgeries after suffering from a teardrop fracture of the C4 and C5 vertebrae of his spine, according to a GoFundMe post created by Andrea Khawaja-Mallett to raise money for Mallett's continued care. 
"Evan is a cherished son, grandson, big brother, nephew, friend, and teammate," Khawaja-Mallett wrote in the GoFundMe. "He is resilient and disciplined, and he is no stranger to hard work and sacrifice."
As of April 29, the GoFundMe has raised $23,925 of its $75,000 goal.
"Thank you for your support and the outpouring of love and generosity Evan and his family have received," Khawaja-Mallett said in the GoFundMe. "His family is very grateful for this beautiful, loving community, and for the wonderful care he has received from all of his nurses and doctors."