Political Point of View: Here's how to register and vote for election day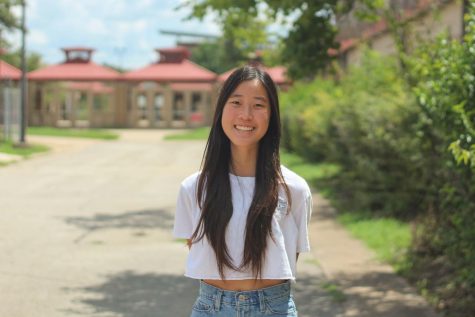 More stories from Donna Kim
Election day is probably one of the most important days for Americans, as without elections, we wouldn't be living in a democracy where people can vote freely for candidates they want in office to represent the choices and changes they want to see within their community and country. As our next election day is coming up (November 8), it is important to understand that each and every ballot matters. Whether you just turned 18, or you want to vote for the first time ever, here are the steps to take to register to vote in Texas, and how to vote on election day.
When it comes to registering to vote, you first need to know the deadline. This year, the deadline's October 11, 2022, so do register as soon as possible. Deadlines make it a good idea to register to vote at least a month prior to election day. If you think you've already registered to vote in the past, check your registration status by going to votetexas.gov. Click on the "Am I Registered?" button, and fill out the following information to check your status.
If you aren't registered to vote, don't worry; the easiest way is by going to votetexas.gov, then clicking on "Register to Vote." Click on "SOS ONLINE VOTER REGISTRATION APPLICATION," then fill out the form. Press "Submit" at the end, then print it out and sign the form. The final step is to mail the form to your county election office, then wait around 30 days for your registration form to become effective. You can visit tax-office.traviscountytx.gov/visit-us to see tax offices to drop off or mail registration forms to.
Once your voter application becomes effective, you're all clear to vote on election day.  This year in Texas, early voting begins on October 24, and during this time you are allowed to vote at any polling place if you're registered to vote. Polling places are usually located at churches, schools, and community centers. To find polling places near you, go to vote.org/polling-place-locator/ and enter your address (polling places are announced 2-4 weeks before election day).
If you are not eligible for early voting, go to your nearest polling place on Election Day, and follow the steps that are given on the ballot and/or by the people working at the polling place. Make sure to bring a form of identification, as polling places sometimes require you to have these on you when you vote.
What many people don't understand is that every ballot counts, no matter how small one vote seems when it comes to voting for candidates. Don't forget to remind everyone around you to register to vote, and to spread the word that every vote matters.
Leave a Comment
Your donation will support the student journalists of James Bowie High School. Your contribution will help cover our annual website hosting costs. Any contributions made through this service are NOT tax deductible. If you would like to make a tax deductible donation OR to subscribe to our print edition, please contact us at [email protected]