NFL MVP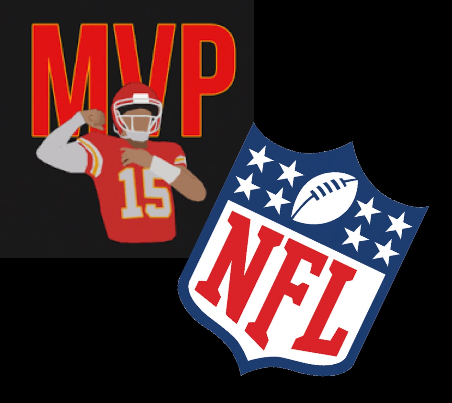 Every year players throughout the NFL strive to achieve team and individual goals. The highest individual honor is the Most Valuable Player (MVP) awarded and determined each year by the Associated Press.
This year many candidates have risen from the ranks of the average football player, such as Russell Wilson, Alvin Kamara, and Myles Garret. The clear choice is Wilson, the quarterback for the Seattle Seahawks.  
Up to this point in the season, Wilson has a total of 26 touchdowns, five more than last year's Super Bowl MVP Patrick Mahomes, who is second. Next to his 26 touchdowns, he has only thrown a total of six interceptions. 
On average Wilson throws four touchdowns for every interception he has thrown. Also, Wilson is third in total QB rating, a cumulative score of all QB specific stats. 
Not only does Wilson have the stats worthy of an MVP vote, he leads a very good Seahawks team that is predicted to go deep into the playoffs. Currently sitting at six wins and one loss, the Seahawks are closing in on clinching a playoff spot. Wilson has led a very good offense that ranks third in the entire NFL, leading the Seahawks to victory more often than not, despite having a lackluster defense. 
Having never won an MVP and as of now playing like one, in my opinion, Wilson is deserving of the award.
However, it is hard to ignore the season running back Kamara is having. 
Alvin Kamara currently leads the NFL in all-purpose yardage, yards gained through the air and in the ground game. His total yardage equals 1,031, almost 200 yards more than the next man, Derrick Henry, another top running back in the NFL. 
The one downside to Kamara is he lacks touchdowns, which personally I think counts more than yards. Yards are great, but touchdowns win games. 
Garrett on the other hand has been an absolute monster for the 5-3 Cleveland Browns. 
Through eight games, Garrett has forced four fumbles, tied for the league high. Garrett also has nine total sacks, which is also tied for a league high. 
With six games to go Garrett needs to keep performing at such a high level in order to remain in the MVP conversation. NFL offenses will adjust and begin to double team him making it harder for him to produce MVP play. 
On a side note, the last defensive player to win MVP was New York Giants linebacker Lawrence Taylor in 1986. In no world is Garrett comparable to Taylor. Now, Garrett is still a very good player and the Browns would not be where they were without him, and it is very possible that Garrett receives the Defensive Player of the Year.
This season it is hard to imagine anyone to outperform Wilson. His playmaking ability is MVP level, and defenses struggle to adjust. If Wilson stays healthy and continues to play well, not even Kamara and Garrett can beat him.