Attending school off-campus could be the safest option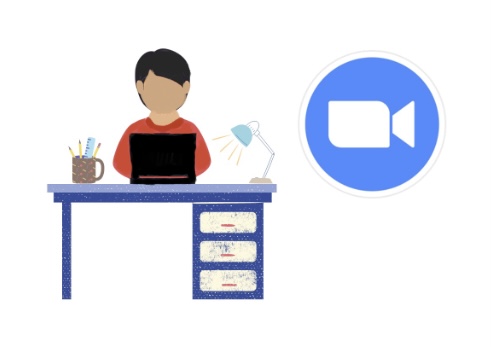 Amidst the COVID-19 pandemic, many "normal" aspects of life have been taken away. As school continues virtually from home, students and teachers are making the best of the situation. However, many people, including those in executive positions in the state and nation, believe it is best to force things to go "back to normal" before it is safe. While students may be anxious to return to their normal routines, we should not be going back to school. 
For one thing, it would be nearly impossible to follow recommended guidelines while at school. The Center for Disease Control (CDC) has suggested remaining at least six feet away from other people when it is necessary to be out in public. In a confined environment like a school, it would be impossible to properly maintain social distancing. Even if social distancing was maintained, so many students touch the same surfaces every day that it would be difficult to keep germs from spreading.
It is also unjust of the Austin Independent School District (AISD) to expect teachers to risk getting COVID-19 by going back to school. One of the things we know for sure about COVID-19, while our knowledge on the virus is limited, is that it affects adults more than children and teens, putting teachers at a higher risk than students. Due to the implementation of AISD's "Stationary Homeroom Instructional Pod (SHIP) Plan," many teachers are going back to school in order to watch over students who feel the need to return to in-person learning. The district is allowing some teachers to stay home, but only if they meet certain requirements, like having someone in their family with an autoimmune disease, for example. All teachers should have the option of continuing to teach virtually from home because COVID-19 is a life threatening disease and we're in a pandemic. Making teachers choose between their job and the risk of exposure to a disease in a pandemic is unacceptable.
The "rewards" of going back to school do not measure up to the risks of getting sick. According to the World Health Organization (WHO), one out of every five healthy adults experienced prolonged symptoms, like fatigue and shortness of breath, even two to three weeks after being tested. The fact that some people want to risk these potentially lifelong ailments by going back to school is ridiculous, especially considering that there is a perfectly suitable online alternative. 
A concern among many parents is the amount of screentime their students are getting because of online school. While a child having to spend at least eight hours a day on a computer is concerning, it simply doesn't measure up to the risks of students bringing home the virus to immunocompromised family members or catching it themselves. Schools should focus on keeping students, staff, and their families safe and healthy by allowing them to stay home until an effective vaccine for COVID-19 is developed and administered.