All-American takes on national tournament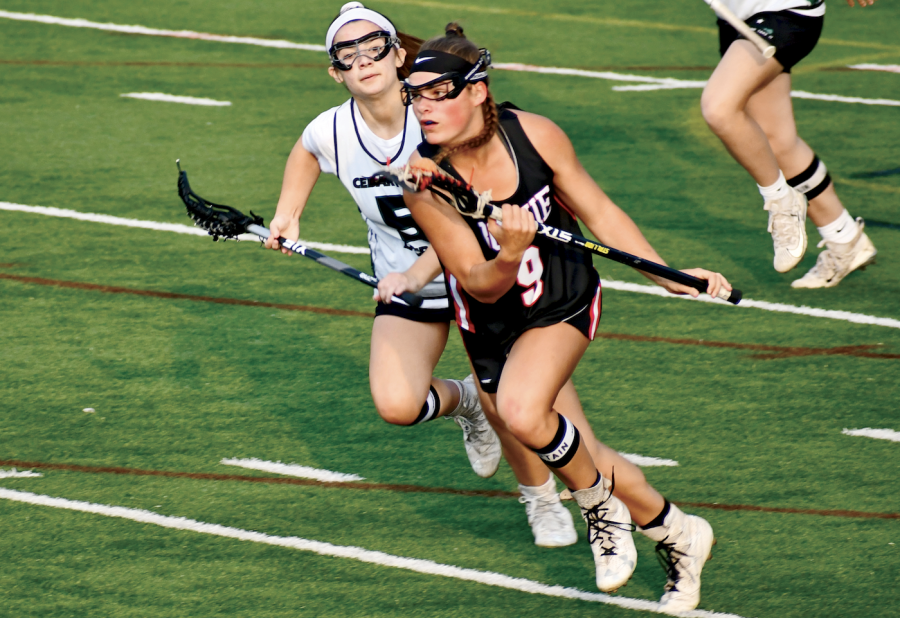 The whistle blows, the ball is up, and a herd of players run towards midfield. The ball flings across the field and before anyone can blink it swishes into the net. The crowd cheers and the bleachers begin to shake. Another goal for Heim.
Junior Sydney Heim, the All-State and All-American Bowie lacrosse player was recently named as one of the team members for Team Texas, a competitive youth club team based out of Austin.
"I decided to try out because I made the team freshman year and it was a really good experience," Heim said. "I had a lot of fun and it was great to play against better competition."
The competition is high and only a few student athletes are selected to play on the team each year.
"There were a couple of other Bowie players that tried out, but it was a lot of players from other schools like Cedar Park, St. Michaels, Westlake, Westwood, and Austin High," Heim said.
The differences between playing for Bowie and Team Texas will be a challenge for Heim.
"Team Texas differs from Bowie a lot in the atmosphere because you are playing with people you don't really know," Heim said. "Team chemistry is a lot different because you only have a few complex practices together and are expected to play together for a high stakes tournament."
Not only will she have to adjust to a change in team dynamics but a change in position.
"I play midfield for Bowie, but I will be playing defense on the central Texas team," Heim said.
The team will travel to the east coast this summer to play against the highest level competition from across the country.
"I am looking forward to competing against high level teams because every state is going to be represented at the tournament," Heim said "The team is competitive and is filled with players who really want to play hard."
A switch of pace is important for Heim if she is going to grow her skills and become a better player.
"This season Bowie did okay," Heim said. "We won all of the games we played against division two teams, but we only won one division game."
Heim is a vital player for both Bowie and Team Texas. Her teammate senior Brooke Folliard recognizes her skill and dedication to the sport of lacrosse.
"Sydney is such an awesome player and teammate, not only does she have great skills, but she's super fun to be around," Folliard said.
Head Bowie lacrosse coach Bill Euler is another one of Heim's many supporters.
"Sydney leads by example with exceptional individual skills, she takes advice from coaches and implements quickly to enhance her performance," Euler said. "Sydney plays midfield and possesses a combination of a great work ethic, toughness, speed, strength, hustle and determination."
Heim hopes to finish her high school lacrosse career with a great season with her team and coaches.
"The head lacrosse coach at Bowie, Bill Euler, has done amazing things for our team this past year," Heim said. "As far as lacrosse goes, I would like to see our team make it to the playoffs next year."