Brash threats fuel enhanced security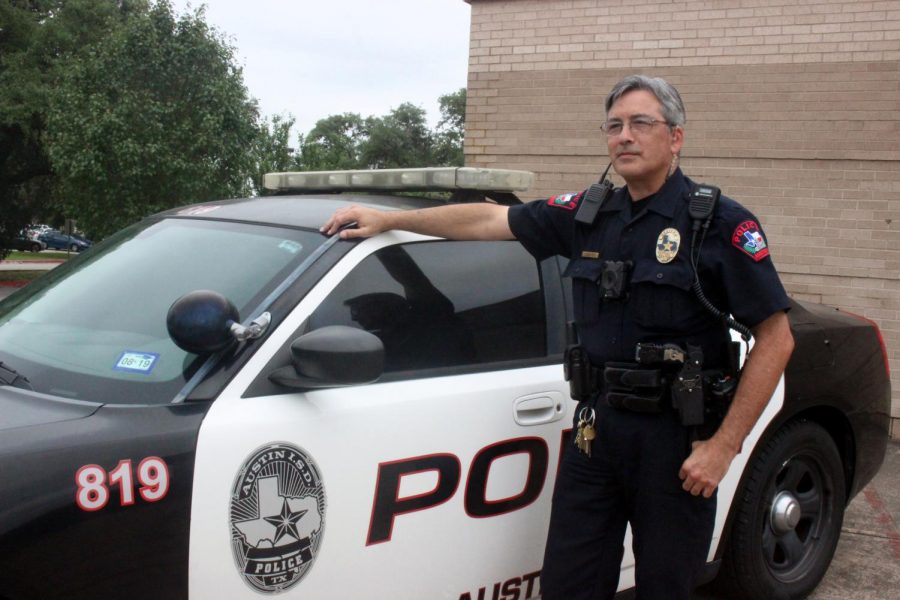 2019 marks twenty years since the shooting at Columbine High School, which took the lives of thirteen people and sparked an ongoing era of heightened safety protocols in schools nationally.
In April there was a threat found on campus that caused the administration to emphasize the importance of security and caution with the increased presence of SROs and additional security.
The role of the School Resource Officer (SRO) is to protect the students and staff from any threat to safety. Officer Stephanie Kirkov explained that she interprets any sort of threat completely seriously.
"If I get a report that somebody made a threat, from one person that maybe overheard it or didn't feel like it was a joke, that's a threat that we're going to investigate," Kirkov said. "I don't know what's a joke and what's not, and I'm not going to risk guessing."
Sophomore Kaitlyn Muras believes that jokes about violence should be reprimanded with an emphasis on the significance of the issue.
"I worry a lot about shootings," Muras said. "I think they are never going to happen, however, it can at any time. It's scary that kids are normalizing school shootings and joking when their life could be in trouble."
The repercussions for making a safety threat can range from  expulsion to criminal charges. Senior Nikola Andric disagrees with the harsh punishments given for seemingly harmless jokes.
"They are clearly jokes," Andric said. "I feel like some stuff shouldn't be taken so seriously. I definitely don't think it's fine for people to joke about that, however, I feel like some things are taken out of proportion."
One of the safety precautions that schools practice  are drills, which helps  students know how to act appropriately in a real event.
"The purpose of lock down drills is to get students familiar with the protocols that would happen in the event of an actual emergency," Kirkov said. "Students should take things seriously and follow the protocols to the tee, so if there is an event they can know exactly what they need to be doing."
Andric stated that it is unnecessary to have lock-down drills as often as we do.
"I think it's important, but for every time a drill happens, half the time the teachers don't turn off the lights and kids are just messing around," Andric said. "It's not like we need to rehearse every couple of months."
To Kirkov, safety threats are something that should not concern students.
"You all are here to learn, not to worry about if a school shooting is going to happen," Kirkov said. "Your academics should be number one, your social life should be number two, and that's all teenagers should  think  about."