Day in the Life: Spikeball fanatic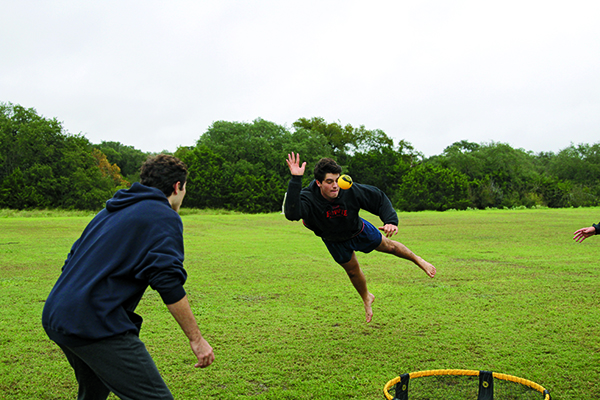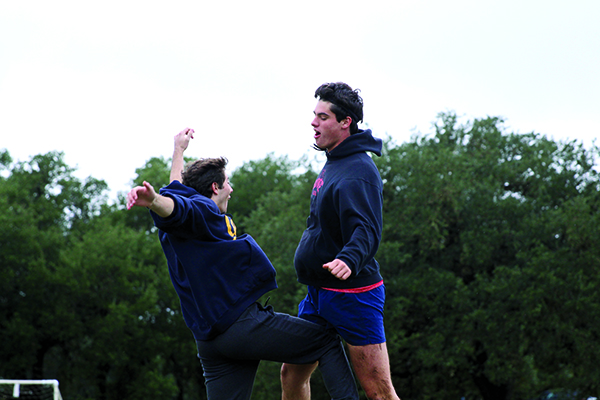 Starting as an alternative to beach volleyball, Spikeball gained a lot of ground when CEO Chris Ruder appeared on the television show Shark Tank and presented his new beach sport.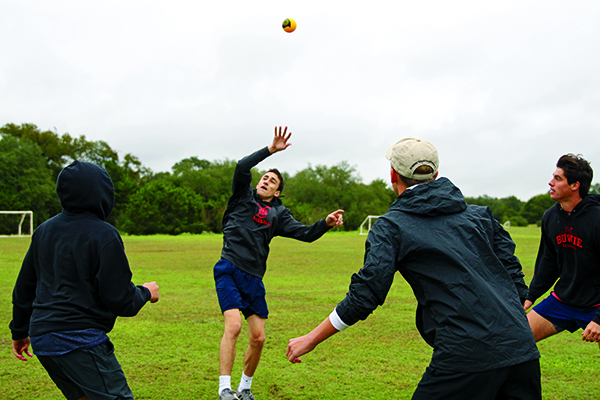 All summer long junior James Hayek and his friends enjoyed this new game of Spikeball, and not even the sweltering Texas sun stopped the students from diving, hitting, and spiking the ball round after round.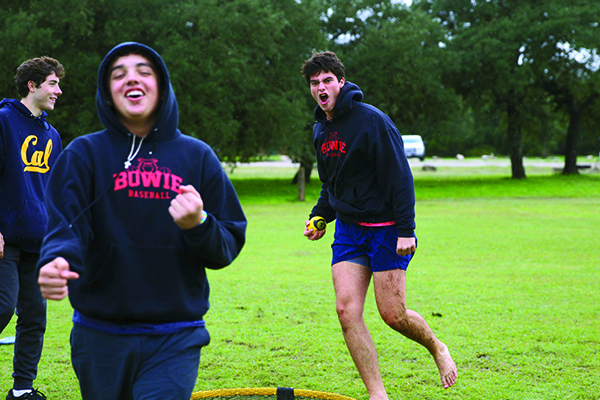 "We would still try and practice once a week during the summer," Hayek said. "It would sometimes suck because of the heat but you forget about it once you start playing."
After falling in love with the game, Hayek and his friends decided to start a new club at Bowie where students can meet at Circle C Park after school to play Spikeball.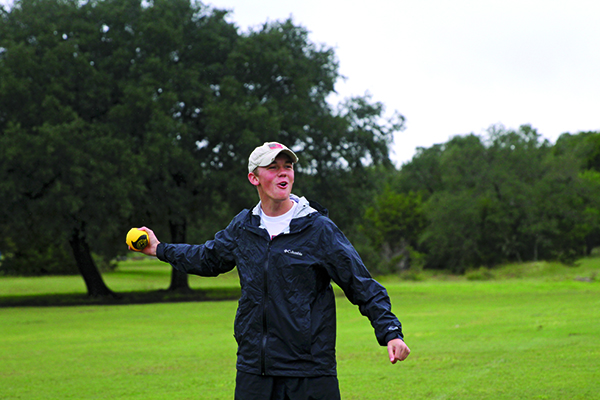 "We started playing Spikeball last February, and then we realized there's a lot of people at Bowie that like to play as well," Hayek said. "Now we have an excuse to go play after school and just like hangout and have a good time."
Spikeball is played with two teams of two people. A hula hoop sized net, that acts as a trampoline, is placed between the teams, and a player starts a point by serving the ball down on the net so it bounces up at his/her opponents. The objective of the game is to not allow the other team to hit the net with the ball.
"I think a lot of people don't know about Spikeball because it is an up and coming sport that isn't in the Olympics and doesn't really have any professional play," freshman Blake Buckley said.
Spikeball club started as just a rough idea, but was made possible when math teacher, swim coach, and new teacher Peyton Bobo agreed to be a sponsor. Now with a sponsor and around 20 new members, Hayek and his friends successfully created a new Bowie club.
"My goals is to allow the students a safe place to meet up and talk about expanding the knowledge of Spikeball," Bobo said. "The students get really competitive and it is fun to watch."
Open to new members, the club has a fit session once a week and a Remind to keep all members of the club on the same page about practices after school and other information.
"My favorite part about Spikeball is probably the community surrounding the game. Everyone who plays it is just there to have a fun time and enjoy themselves," junior Lawson Crow said.
Members have to pay a small fee to join so that the leaders of the club could purchase more nets for those who don't have one. The organizers also try to keep everyone on the same page about rules and basics of the game.
"It doesn't matter if you're a pro, beginner, or have never even heard of Spikeball," Crow said. "We are looking to spread the game to anyone and everyone."