Bowie teacher accused of sexual misconduct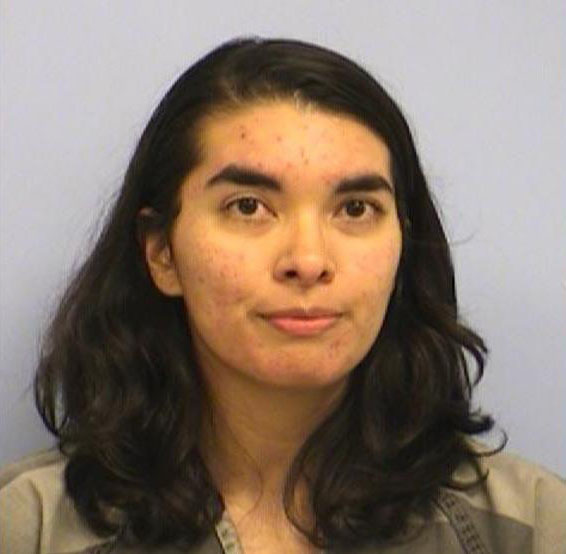 Hang on for a minute...we're trying to find some more stories you might like.
Parents of Bowie students were notified late Monday night, Oct. 8, by the school email that an arrest warrant had been issued for a teacher for sexual assault of a child, a second-degree felony.
As stated in an affidavit obtained by KVUE, Austin Police were contacted on Sunday, October 7 by the mother of a Bowie student who reported her discovery of a sexual relationship between her 15-year-old son and a teacher. The student's mother informed police she had learned of the relationship by reading through incriminating conversations on her son's Snapchat.
Austin ISD told Bowie families in the same Monday evening email that they promptly placed the teacher on administrative leave when they received the allegations of sexual assault of a child, before the teacher was officially arrested.
Late Tuesday morning the name of the accused was released by both AISD and the school and was reported in the local media. She has been identified as Erica Gomez, a 23-year old math teacher.
According to Bowie Principal Mark Robinson, in an email sent Tuesday at 10:35 a.m., the district had started the process of terminating her employment, based on the most recent information obtained. He also stated that, as required by law, the incident has been reported to the Texas Education Agency.
The KVUE article stated that the parent said Gomez had tutored her son before joining the Bowie staff. During her interview with the police, Gomez admitted that she had met the student around January, their sexual relationship began in August and their most recent sexual encounter occurred the morning of October 7, according to KVUE.
As news of the assault and arrest spread throughout the student body, people reacted in a number of different ways. The most commonly observed reaction throughout the day was one of surprise.
"It's just kinda weird, because usually you don't think about stuff like that happening at your school, especially if no one knows about it," senior Bonnie Campbell said. "It's kind of sad to think about; there was some kid walking around the school feeling gross and no one knows what's going on. It's strange; you don't think it would happen where you go to school."
In the opinions of both Campbell and fellow senior Jana Kobeissi, along with other students who preferred not to go on record, it also came as a surprise that the offender was a woman.
"I really was surprised it was a female teacher because I was talking about it with everybody and they were all using the 'he' pronoun," Kobeissi said. "Which I guess is kind of sexist because this happens with female teachers as it does with male teachers."
For anyone who may want support in light of these events, Bowie has additional counselors on campus this week. Robinson explained in an email to staff that there are areas designated for teachers and students separately. More information will be available through teachers on campus throughout the week.
The school also scheduled a parent meeting for Tuesday night at 6 p.m. in the Bowie auditorium.
AISD encouraged people to call their police department at 512-414-1703 with questions or information regarding this case.

Hang on for a minute...we're trying to find some more stories you might like.