Girls basketball are district champs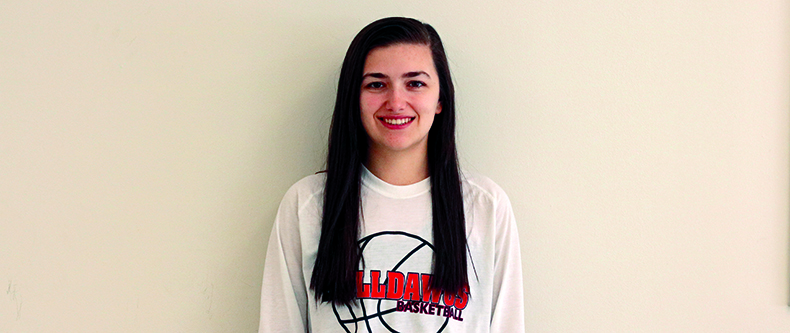 The girl's basketball team improved their district record to a perfect 9-0 record and claimed the district title in a win over Del Valle late last week. With one more win, the team will accomplish one of its season goals, to be undefeated in district play.
"We started off slow and were down by 13 and came back to win that game," Vockel said. "We really needed to win that game to beat the second place team so that win was really big."
The girls just have to win against San Marcos in order to stay undefeated. Coach Vickie Benson said their success is due to the athletes that have stepped up as leaders that have stepped up.
"We have some great leaders on the team, they want to do what I am asking them to do and they believe in each other," Benson said. "They have learned how to become winners."
The team's first game was in early November and since then they have been able to come together.
"We have had to get over a couple of difficulties this season," Vockel said. "We went to two tournaments that were really competitive and we didn't do as well as we hoped in them but they provided a lot of learning experience for later games."
The team's focus is on comradeship due to the players and coaches hard work.
"The girl's basketball team is really close and we are all really good friends and are there for each other," Vockel said. "We all also have the same desire and intensity to win which makes us a very competitive team."