Dana Stiles voted 2018 Teacher of the Year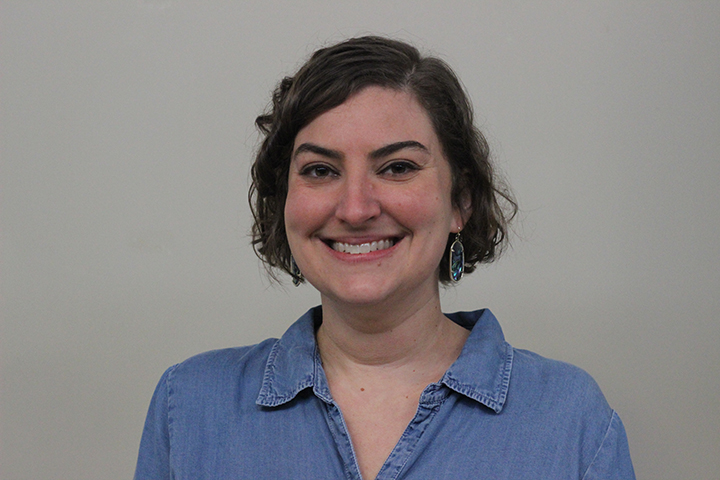 Every year, Bowie selects a Teacher of the Year to honor the accomplishments and work that teacher put in to help the Bowie students and community excel. The announcement was accompanied by applause, fanfare and confetti; this years teacher of the year is Dana Stiles.
"I feel truly blessed and am so appreciative to be named Bowie's Teacher of the Year," Stiles said. "The feeling has been truly overwhelming!"
Four teachers were nominated to be teacher of the year including Randy Cantu, Erin Kowalik, and Jessica Davis.
"Being nominated alongside Mrs. Davis, Mrs. Kowalik and Mr. Cantu was such an honor, as they are remarkable teachers," Stiles said.
Fellow teacher, Erika Pesek, believes Stiles' genuine personality sets her apart from other teachers.
"She develops sincere rapport with everyone she interacts with on a daily basis, and those relationships continue even when people have moved on from Bowie," Pesek said.
To Stiles these relationships are what makes a great teacher.
"It is important for students to know that you care about them both inside and outside of the classroom," Stiles said.
Stiles' students feel she has accomplished this goal.
"What I like most about Mrs.Stiles is that she cares about you," freshman Sadah Young said. "Mrs.Stiles is really understanding and she's sympathetic towards her students."
Senior Charlotte Taylor agrees that Stiles passions for her students is evident.
"It feels like she really cares about our grades and how prepared we are for tests and exams," Taylor said. "I've never felt under-prepared for a test in her class."
This passion for her students was in part inspired by Stiles' mentor when she first began teaching.
"My mentor teacher, Karen Saylor, is really the reason why I fell in love with teaching," Stiles said. "She was so patient and kind and taught me the importance of having high expectations for my students but supporting them along the way."
Having now taught for several years, Stiles still feels passion for teaching and hopes to inspire her students.
"I want to find ways to provoke curiosity in my students so that they appreciate the beauty of math," Stiles said.
Many of her students find that her passion and upbeat demeanor makes her stand out.
"Her attitude is really uplifting even when the subject matter can be challenging," Taylor said. "She's always making sure learning is enjoyable."
Other students find Stiles' positivity contagious.
"She's taught me life lessons that I can use, like if I'm in a positive mood it can help others whether or not I'm not intending it to," Young said.
Although Stiles was named Teacher of the Year, she still believe she has more to learn.
"I don't think anyone is ever done learning or growing professionally or personally," Stiles said.