Utah Governor implements digital curfew
Arriving to class exhausted, struggling to keep up with her classes, student Jane Doe finds herself scrolling until late hours on TikTok putting off her responsibilities and homework. She dives down the rabbit hole of videos specially curated for her by TikTok's sensitive algorithm and programming.
For 14-year-old Doe, the effects of social media weigh heavily on her mental health, school performance, and relationships. Her parents angrily yell at her, accusing her of being addicted to her screen, threatening to take it away. She has even decided to practice discipline around apps such as TikTok and Instagram, setting timers on her phone. While Doe is not a real student, her story is one that has sparked a critical question. Whether the government should be involved in helping parents control social media usage to protect their children. For one state, this question has been answered. 
On Wednesday March 1, Utah Governor Spencer Cox, signed two bills that limit minor access to social media apps. AP Government teacher Dalton Pool knows there are concerns over similar bills that would be passed in Texas have surfaced.
"Utah is traditionally one of the more socially conservative states, so the fact that [the bill] started there, I'm not too surprised. A lot of it has to do with their LDS population," Pool said. "I could see it coming out in Texas and there's been bills filed in Texas similar to this. I don't think there's a lot of momentum behind them because social media is really popular and both parties know that, so they want to voice support for responsible social media usage, but as far as cracking down and really restricting these companies and their bottom line, I don't see a ton of states doing that, even red states."
The Utah Social Media Regulation Act requires social media platforms to conduct age verification, which may require users to submit birth certificates, government issued IDs, email address, physical address or facial recognition technology to identify the user's age.
"I don't think it would be considered a violation of the constitutional rights, Fourth Amendment rights for the children because the parents basically don't get those rights until you're an adult." Pool said. "So there's a lot of parental oversight there kind of like when you're in school, you lose some rights. So, as far as being challenged under free speech or fourth amendment I don't see the courts really taking an issue with the law. Now, personally, a law like that, does. It's the government getting involved in something that traditionally in the United States they weren't getting involved with, an invasion of privacy."
Counselor Nicole Hepburn reflects on times in her work where social media has become a challenge with a student and their parent. According to Hepburn, there are controls already in place on iPhones where parents can step in.
"There's been lots of times like, I've sat down with parents whose kids are dealing with something with social media and I've said you can turn their things off at 10 o'clock. You can make access from this time to this time, we have access and they're like 'wait, what?' Yes, that's something I can show them how to do that." Hepburn said.
Utah Bills S.B. 152 and H.B. 311 prohibit minor use of social media between the hours of 10:30 p.m. and 6:30 a.m.. The bill also requires a statement from a parent or guardian for under 18 approval.
 "There's already some good controls that phones have and a lot of parents just don't know that," Hepburn said. "I'm not sure like the government stepping in is like, the best stable thing I don't feel I love the government telling people how to parent. But I do think there needs to be more education for teenagers about social media. Both positive and also more education for parents on how to protect their kids on social media."
Both Pool and Hepburn know there are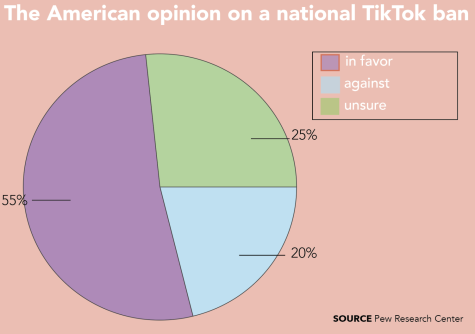 positives and negatives to minors having unlimited access to social media from having children of their own with phones.
 "You need to know how to use it and it's useful for so many things. Especially if my kids at soccer practice and I'm not there," Pool said. "I want to know where they are and be able to contact them. But I don't want them to just be scrolling through Instagram all day long."
The bills' initiative as promised by Cox is to protect minor safety and improve mental health for teens. According to the National Center for Health Research, 13% of kids ages 12-17 report depression and 32% report anxiety, while 25% of 18 to 25-year-olds report mental illness. These age groups report high usage of social media.
"I do not think that this bill his the most effective way to combat the mental health crisis because it mitigates the problem but does not solve the root issue. An effective way of eradicating mental health issues is expanding access to mental health resources, decreasing exposure to negative forms of influence, and increasing awareness," senior Fionella Caputo said. "Because the bill just implements parental approval, there is no assurance that parents are going to consider all of the implications of social media and may allow their children to use social media without monitoring it to ensure that their children are healthily consuming media. Additionally, there are many easy ways to bypass these security systems, such as attaining your birth certificate or falsifying signatures, which still allows children to be exposed to harmful material."
According to Google, Social Media is defined as websites and applications that enable users to create and share content or to participate in social networking. 
"As someone who's been a parent, and he's grown, but I feel like it's kind of like looking at their journal," counselor Claire Smith said. "It feels like it's a boundary that I would want to as a parent and be like, well, I want to see especially if I was worried about them that they've gone through a bad spell, but yet it is like looking in there."
According to Politico.com, Governor Cox has stated that the restrictions will not be "foolproof" knowing that kids will know how to escape the restrictions and there will be serious push back from social media companies and legally, but he does expect to see other red states following in a similar direction. 
"I believe that free speech (with its obvious limitations of not inflicting harm upon others) will continue to be upheld on social media and I believe the court will uphold that value if challenged," Caputo said. "On the other hand, I think that minor privacy will be protected and social media companies will amend their terms and condition to contain material about minor protections, which are easily verified through the use of biometrics."
Pool touches on the controversy of the issue.
"Another way to look at this issue is through the lens of alcohol and tobacco. These are products that have been proven unsafe for minors to consume so there are state and federal restrictions on who can access them," Pool said. "The same argument can be applied to social media. There are studies that show how it can be harmful for minors to consume. So placing restrictions a product that can be proven harmful is something there is plenty of precedent for. Now having said that. Teenagers still use alcohol and tobacco even though it is illegal and they don't have parental permission."