Dancer turns towards a bright future
Ally Bartek experiments with multiple styles including contemporary, hip hop, and ballet
Pointing her toes, feeling the stretch throughout her muscles, senior Ally Bartek warms up for her Advanced Dance 4 class.
Dance has been a part of Bartek's life before she could walk, her older sister was her introduction to the world of dance.
"Even as a newborn, Ally would quiet down from any fussy moment, if her sister, Maggie, started dancing to the Bella Dancerella DVD and just watched intently," Bartek's mom, Alice Lin said. "Ally started kiddie tap and ballet classes around three years old through her day care, but really chose to dance versus other sports around six years old."
Over the years Bartek has learned numerous types of dance such as tap, contemporary, hip hop, and ballet. Bartek feels that her experiences as a dance aid for Advanced Dance 4, and being a part of a new dance company, BHumn Arts Ensemble, has helped her grow in numerous ways. 
"I have been dancing for a really long time," Bartek said. "I think that recently it has been helping me make better connections with people because the dance team that I'm on is new. It's with a bunch of new people from all the way over from Leander to Buda. It's been helping me learn how to communicate with people that I haven't met before."
According to senior Parker Friedman, Bartek's history in dance is noticeable in their day-to-day practice.
"Ally's technique is literally so good," Friedman said. "She has a big background in ballet which is really evident because she's really good at elongating and her movement always has a lot of strength."
According to Bartek, Bhumn Arts Ensemble focuses a majority of their time together training and perfecting skills to showcase growth.
"
Whenever I am struggling or frustrated, I tend to reflect on my past self and how to grow from where I am now to something else"
— Ally Bartek, Senior
"My company doesn't really care about competitions but we do perform to showcase the dances that we've been working on," Bartek said. "We're mostly focused on the performances of our dances but I have competed a couple times and I've won regards but not any important ones."
Participating in dance both in and outside of school has given Bartek the opportunities to continue exploring different styles of dance, working on numerous new pieces.
"I did a show with my company at the end of last school year," Bartek said. "It was for concert pieces, so the dances were anywhere from nine to 15 minutes long. That was really fun just because it's not something that I think I usually get to do. We were all just hanging out for a long time and it was really fun."
Although Bartek's passion for dance has been visible for a majority of her life, COVID provided the much needed break to her busy schedule. 
"Dance takes up a lot of after school time so it's hard to balance doing homework and dance also at the same time," Bartek said. "During freshman year right before COVID happened, I thought about quitting. The pandemic kind of gave me a break without me having to say that I quit. Once I went back to dance, I was more grateful and appreciative, since I hadn't been doing it for a while."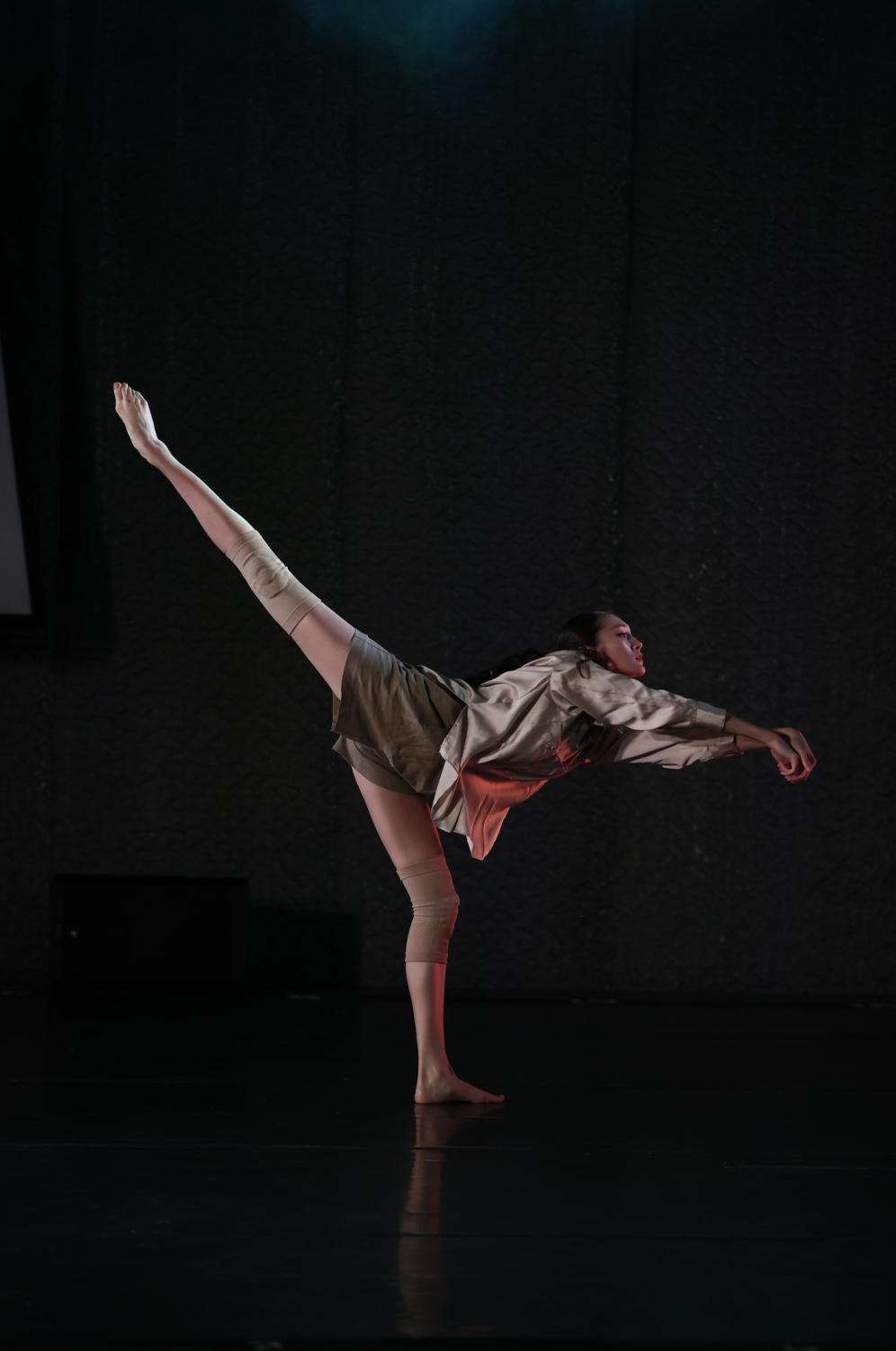 Bartek's passion and pursuant attitude to achieving new goals has not gone unnoticed by many of her peers. 
"I am and will always be so proud of Ally," Lin said. "When she is dancing on stage, she is breathtaking and I am forever in awe of her ability, focus, and artistry."
Despite the hardships, Bartek's feelings towards dance have not wavered as she continues to push herself to learn. 
"I don't really say anything to myself to stay motivated, it's more like just feeling happy to dance," Bartek said. "Whenever I am struggling, upset, or frustrated when I am not able to get something, I tend to reflect on my past self and how I've grown from that, thinking about how I'll be able to grow from where I am now to something else in the future."
Dance is a widely recognized competitive sport due to the precision needed to master a move. According to Bartek even after years of dancing there are still things she wishes to improve on. 
"Right now I'm really focusing on my ballet technique and strengthening the right muscles and for that," Bartek said. "But I think I also really want to work on creative freedom while I'm dancing and being able to express myself better in that aspect."
Bartek assisted with choreographing the dance aide section of the fall show along with Friedman. According to Friedman their growth is evident since freshman year. 
"It was fun to see what we choreographed on stage," Friedman said. "I'd say my favorite memory dancing with Ally would be our pre-drill class freshman year. We made up dances in groups which was really fun. Now we look at the videos from that year and they're all really funny because they're pretty bad and embarrassing."  
  Dance has always been a part of Bartek's life. As she moves into adulthood and begins to pursue other interests, she hopes to never forget her artistic roots. 
"I hope dance will always be a part of Ally's life," Lin said. "Whether as opportunities to perform, learn or just as a way to relieve stress."
Bartek is now an ACE (Amplified Convention Experience) for the National Dance Honors Society, meaning she's an assistant that travels to multiple areas to dance with them. According to Bartek, traveling has given her new insight into dance performances and the work behind them.
"Dancing just makes me feel happy," Bartek said. "When I think about it, that's all I feel, just happy."
"
I am always so proud of Ally. When she is dancing on stage, she is breathtaking and I am forever in awe of her ability to focus "
— Alice Lin, Ally Bartek's Mom
Although Bartek is not planning on going to college for dance, she hopes to go to attend an out-of-state college where the city provides multiple dance classes for her to participate in and enjoy.
"The world of a competition dancer is filled with ups and downs," Lin said. "As this chapter comes to a close for Ally, I hope she will always remember the good things. How strong and confident she is for putting her craft out there for all to see; all the good people she met and befriended in this world; how much she loves dance and the way it has made her smile since she was a tiny dancer."