Seasons greetings at Summer Moon
Just released flavorsome festive coffees that will ensure you get into the holiday spirit
The holidays are just around the corner, and this season Summer Moon has stepped up their spirit with a variety of festive coffees. Started in Texas by Amanda Terry, the business has spread to other states including Tennessee, Arkansas and Wisconsin. 
This coffee shop makes its mark as it continues to give its customers their signature wood-fired coffee beans and friendly hospitality. According to Google Reviews, Summer Moon is one of the most liked local coffee shops in Central Texas. Customers like Summer Moon so much that the coffee shop even offers merch, coffee pods, and blends on their website and in-store.
On Friday, November 4, the shop launched their long-awaited new holiday drinks across all locations. The recent limited editions added to the menu consist of the Gingerbread Cold Brew, Christmas Cookie Latte, Roasted Chestnut Latte, and Peppermint Mocha Moon Latte. 
All roasted coffees with the exception of the Gingerbread Cold Brew come with the option of being served iced or warmed. I recommend trying all drinks hot, as it strengthens the overall flavor and helps you fight against unforgiving winter weather. 
Summer Moon also has their own Christmas Blend, offered with ground or whole coffee beans at a medium roast. The blend is complemented with dark cherry and sugar cane. This is the best at-home holiday coffee mix on the market. It does a perfect job of combining two unique and well loved flavors, and you can find the package in-store through Online order.
After trying out all the holiday coffees that their wide selection had to offer, I loved how each drink was special with its own unique flavor profile. 
Every drink also comes with the option of being topped with their Moon Milk cold foam or whipped cream with sprinkles, which is a nice way to spice up the look and taste of each drink. 
Be sure to order a delicious holiday coffee soon, because they're only on the menu for a limited time in December. 
Christmas Cookie Latte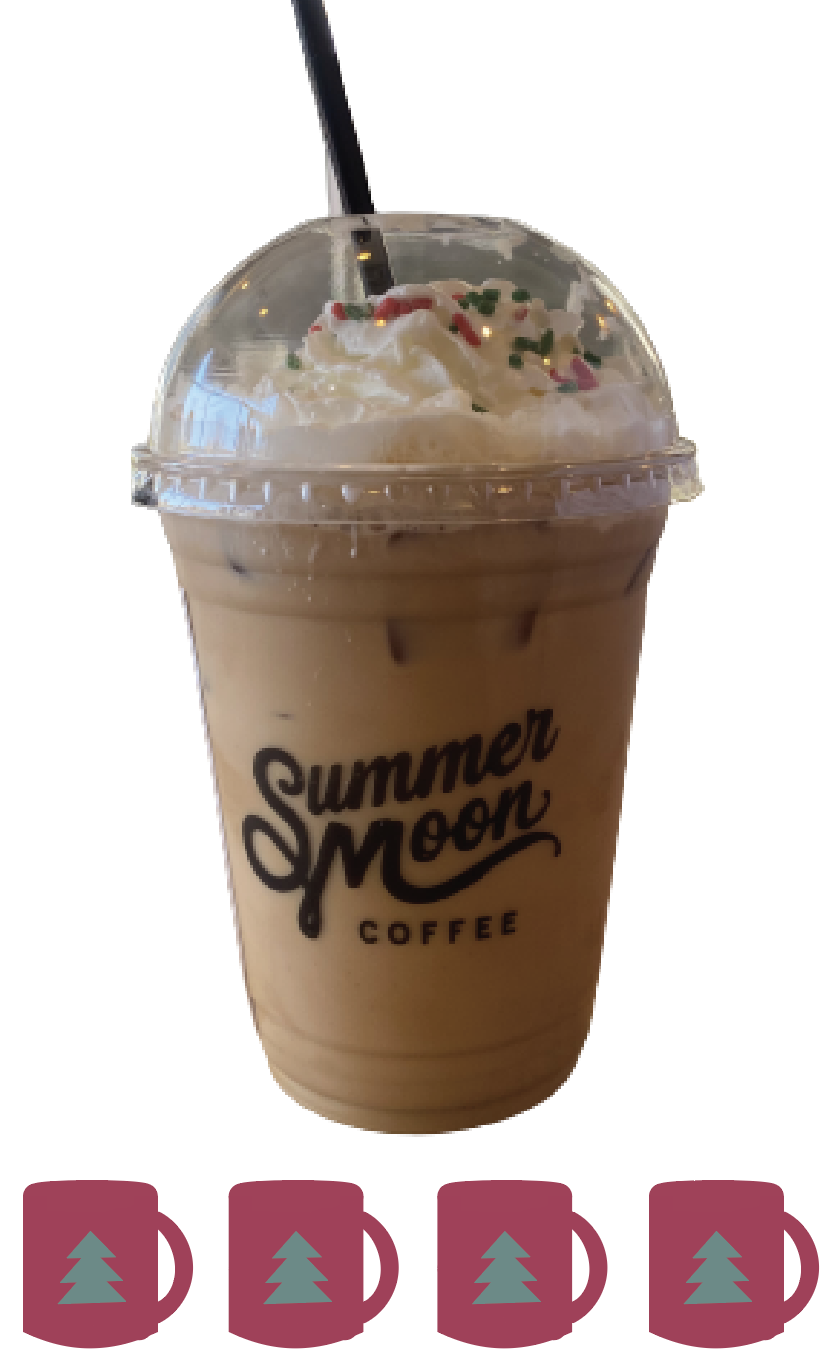 The Christmas Cookie Latte is my favorite out of all the drinks I tried. This is Summer Moon's creative twist on the Starbucks Sugar Cookie Almond Milk Latte.
The latte comes warmed or iced depending on preference and includes oak-roasted espresso, Moon Milk, Christmas cookie flavoring, whipped cream, and topped with festive sprinkles. I loved how the whipped cream only added more to the cookie taste, which emphasized the Moon Milk note.
The drink is so sweet that it could be mistaken for an actual Christmas cookie, anyone with a sweet tooth will definitely find this drink delicious.
However, if you are not a fan of overly sugary coffees, then this drink is not for you, considering how much Christmas cookie you can taste from just one sip.
I would rate this sweet and cozy latte four out of five stars because it perfectly encapsulated the taste of warm frosted cookies during the holidays.
Peppermint Mocha Moon Latte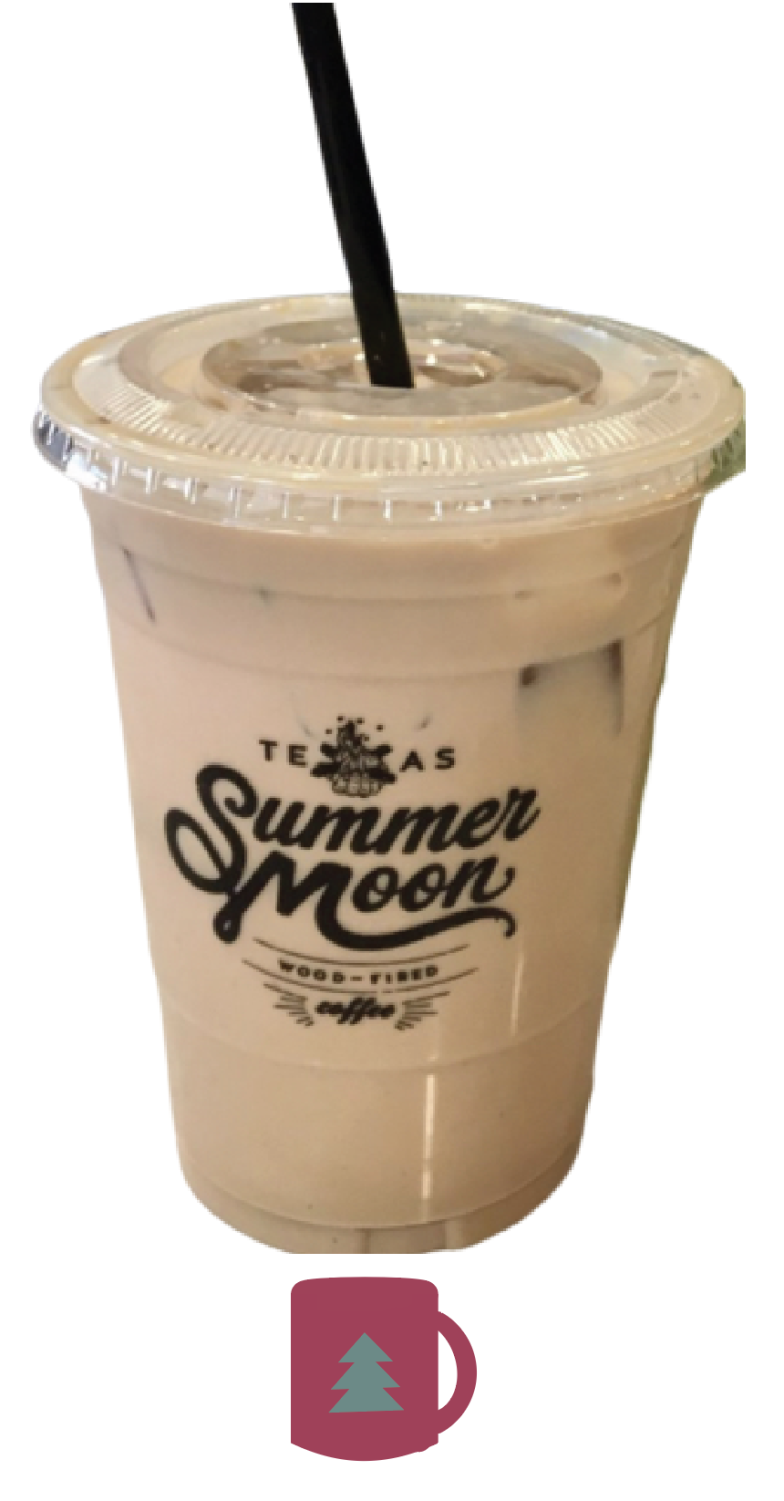 The Peppermint Mocha Moon Latte was my least favorite out of all the coffees tried. I wish the latte had represented what it was described on their menu and brought out more of the holiday vibes.
The drink is made with oak-roasted espresso, sweet cream Moon Milk, dark chocolate, and peppermint. However, after tasting this I picked up no traces of peppermint or dark chocolate notes.
The drink that I received was very similar to their Winter Moon, which is made with velvet blaze espresso and Moon Milk. I had high expectations for this one since I enjoy peppermint coffees, but it was a let down.
After thinking that my order was mistaken for another, I ordered the warmed version of this latte. Although it was delicious, I still got no dark chocolate and peppermint flavoring.
I rate this latte one star out of five stars because although the orders I received tasted good, it did not reflect any of the flavor profiles listed on their menu.
Gingerbread Cold Brew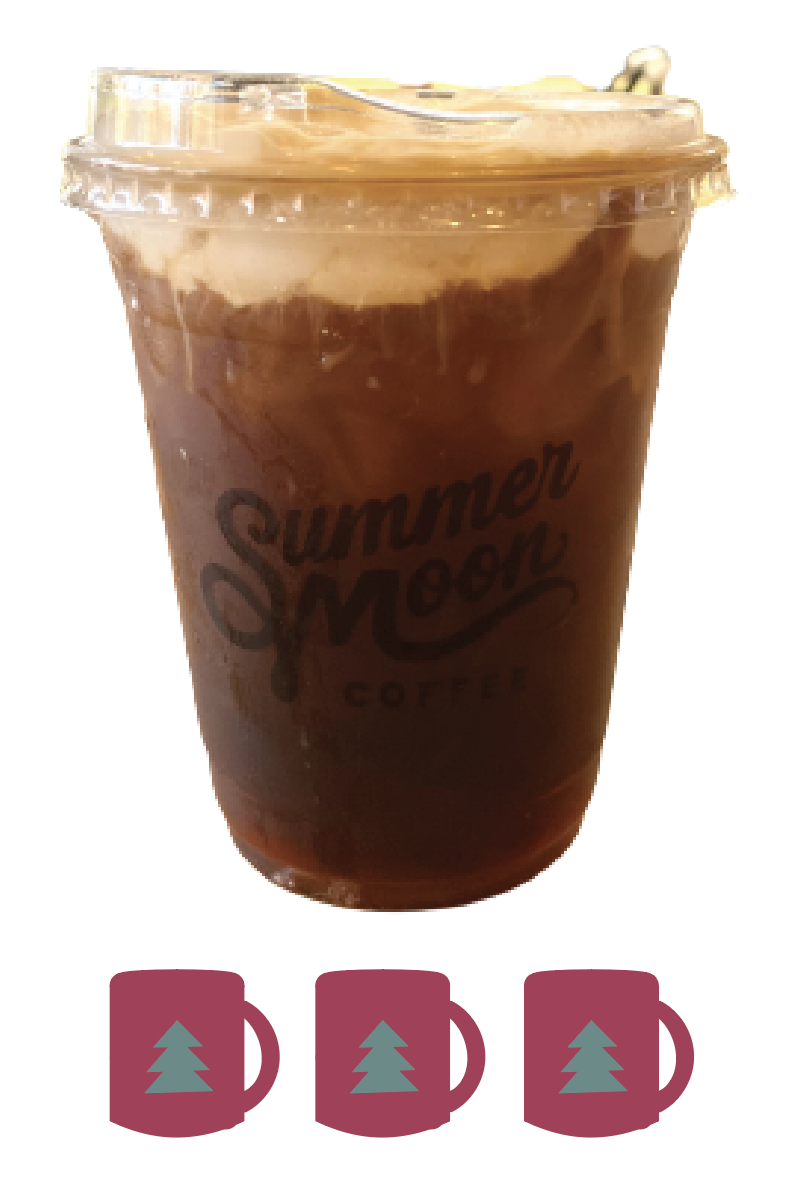 The Gingerbread Cold Brew is by far one of the most distinctive drinks off of the holiday menu. Although I do not care for putting gingerbread into my coffee, Summer Moon has yet again pulled off an interesting coffee choice.
The drink comes on ice and deep steeped with their signature Moon Milk made cold foam.
This is like nothing I've ever tasted in a cold brew. The drink has a gingery spice to it which directly complements the sweetness from the cold foam.
I would have loved if they turned the drink into a warm latte styled coffee. Gingerbread is usually warmed, so it was off-putting when it was topped with ice.
I rate this drink three out of five stars because although I am not a fan of gingerbread the flavor combinations worked out in the end product.
The Gingerbread Cold Brew is the best option if you're looking for a unique holiday drink.
Roasted Chestnut Latte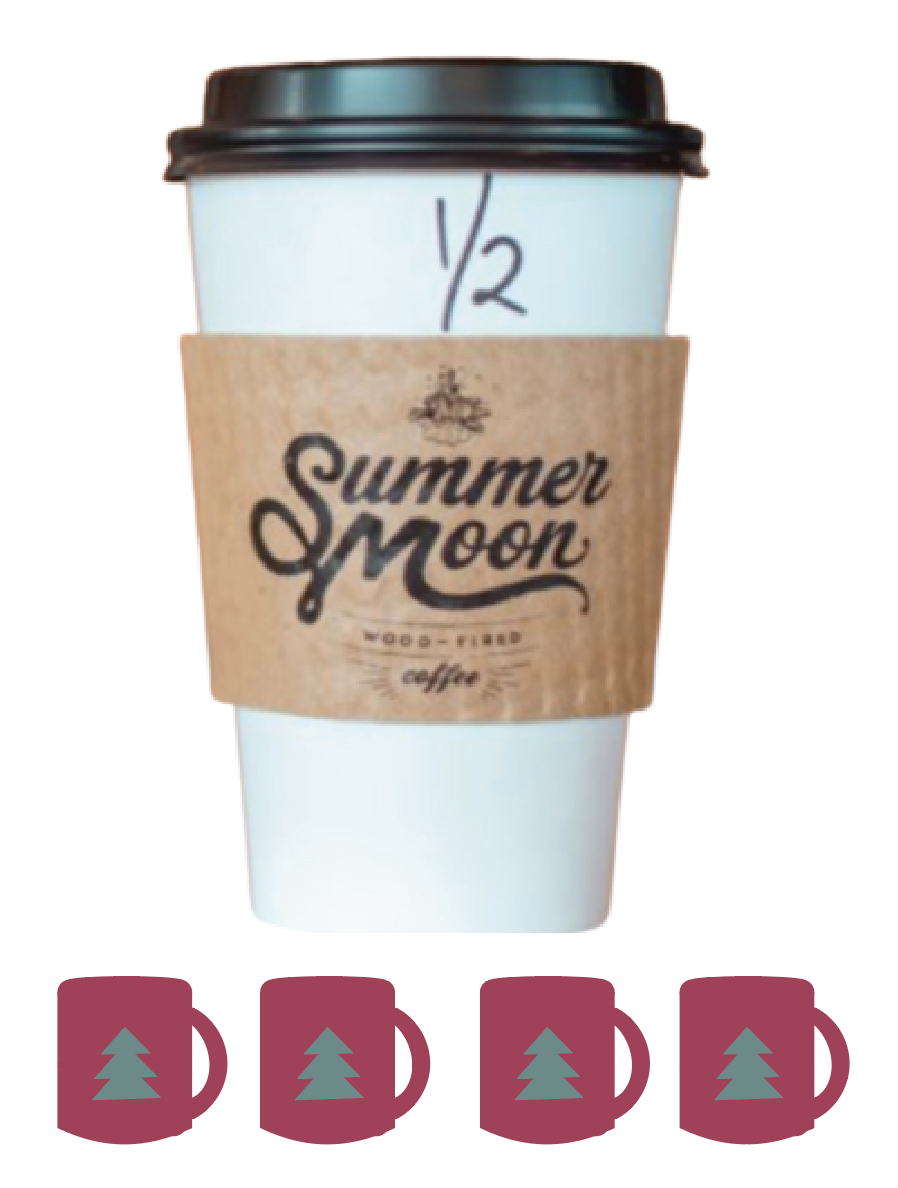 The Roasted Chestnut Latte is the best warmed latte out of the holiday drink selection. Chestnut is such a classic flavor, yet I have never come across this in a coffee shop until now. Summer Moon was able to create the perfect ratio of coffee to chestnut flavor.
The latte comes warmed or iced and is made with oak-roasted espresso, chestnut flavor, and Moon Milk. I loved how rich the drink tastes when warmed, I definitely recommend it over the iced version.
Not only is the coffee rich, but it is also very sweet with no bitterness to the taste, the nuttiness of the chestnut goes perfectly with the flavor from the Moon Milk.
I ordered the coffee to be topped with Moon Milk foam. This was a really good decision because the sweetness from the foam went well with the warming chestnut note.
I rate this latte a four out of five stars when it is warm and a three when it's iced. It's just not the same when it's iced, and can be more appreciated when hot.