Bowie clubs offer service hour opportunities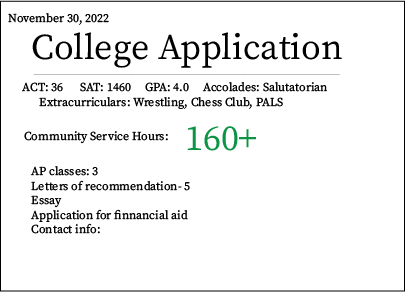 As we enter the fall season, clubs offered at Bowie kickoff their start to a yearlong term. With 157 different clubs, programs, and teams, Bowie has a lot to offer for the 750 new students in the freshman class, along with any other students who are interested in joining a club. Certain clubs also offer service projects and opportunities to earn service hours as part of their program. 
Key Club, along with all National Honor Societies, Student Council, PALS, and JROTC all have opportunities to obtain service hours. The programs can hold events that help out the community, people in need or have fun activities for the public. 
 "Key Club is a great way to accumulate service hours for the Spanish Honor Society and National Honor Society," senior and president of Key Club Fionella Caputo said. "You can also use them for community volunteer hours for college applications."
Senior Dylan Keefer-Bornsen, a 2nd Lieutenant for JROTC, gets his service hours by participating in events held by the Top Staff of JROTC. 
"JROTC allows members to initiate and participate in community service events at Bowie and around Austin", Keefer-Bornsen said. "Members are informed during class and are encouraged to attend service events. The Teachers and Top Staff put together between 2-4 large events a year so that all members are able to participate and help the community." 
Keefer-Bornsen enjoys getting service hours and getting to make a positive impact on the community.
"I enjoy serving because I think that giving back is one way of showing appreciation for what I am given by those around me," Keefer-Bornsen said.
Junior Charlotte Hill, a member of PALS and Vice President of Student Council also gets service hours through community events. 
"Towards the beginning of the year, Student council and PALS volunteer at Bowie's "Meet at the Tree" event to help show new students around," Hill said. "More recently, a few of us in PALS were able to volunteer at the Shady Hollow haunted house which was so much fun."
Hill also believes service projects make a positive impact on the community.
"Not only are service projects a great way to get involved with the community, but I've met some fantastic people through PALS and Student Council who all share a similar value when it comes to creating positivity," Hill said. "I highly recommend either of the programs to any student wanting to participate in school-related activities."