What's the big deal with Delta-8?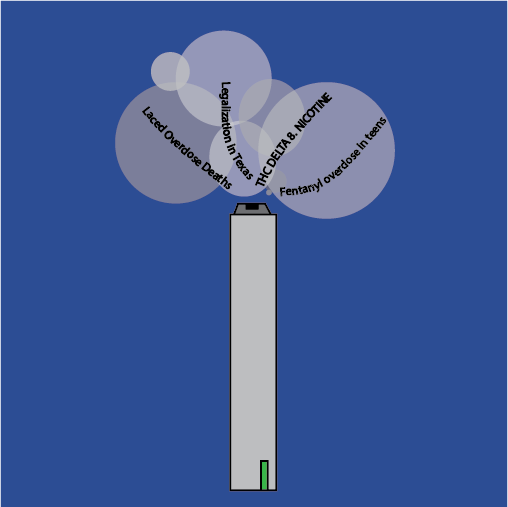 The state of Texas is a conservative state on almost every issue. Abortion, Immigration, voter rights, the list goes on. But when people go into a gas station and see weed-like products behind the register, many can't help but think "how is this legal here"?
The Texas State Health Department did not agree with this law and filed a notice of objection to the state. They were supposed to hold a meeting to discuss the course of action with hemp company shareholders but none were notified.
About two years ago the federal government passed the "Farm Bill" which removed hemp products from the controlled substance list as long as it had less than 0.3% THC. After this law was passed business started selling delta-8 products which is a weed type product taken from hemp but has a much lower potency than traditional delta-9 THC.
In my opinion, weed is something that should be legal in the USA. I think that it's something that is on the same level as nicotine and alcohol and if an adult wants to use it in their free time they should be allowed to. Companies should be able to sell the product if it's legal and should be informed of what the law is.
Now in America the main way the government controls substances is with taxes and sales. In fact, according to the Connecticut government , all cannabinoid products are taxed at almost 20 percent of retail price and in some states it's almost 50 percent. This strategy definitely keeps the distribution of a substance controlled and under the law.
But a problem that involves all types of marijuana are subject to being used by people under the age of 21. According to the US Department of Justice just this year, fentanyl overdoses have  increased by almost 89%. In 2021 there were 1,672 deaths from fentanyl overdose and almost 50% of them were from laced carts. In Colorado where delta-8 is legal there were 900 fentanyl related deaths but much less were from laced weed.   
Studies from the US Department of Justice show that legalizing weed leads to less accidental overdoses in almost every instance that was studied and it also ​​leads to reduced crime and safer neighborhoods. I think that studies obviously show that leagealing delta-8 is a good half measure for a conservative state that pleases people who want to use weed recreationally but while also keeping people safe from this widespread wave of overdoses,In short, I believe that delta-8 should be allowed to be sold freely and the state should drop their lawsuit because it would help save lives that are at risk even here at bowie and around austin and help business make millions of dollars who are being withheld from their line of work unfairly.