Legacy members support Silver Stars throughout season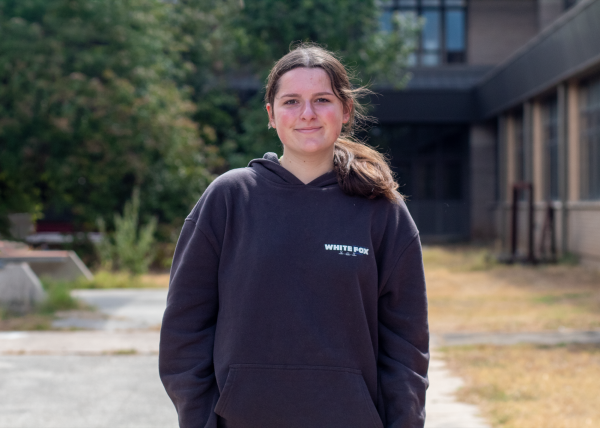 More stories from Arden Ray
Five years ago, the Bowie Silver Stars alumni started a legacy program so they can be more involved with the current team. Alumni wanted to be mentors to the current team and relive memories from when they were dancers. 
Alumni are welcome to attend any Silver Star show and also attend a legacy football game in October. Silver Stars can reach out to their assigned specific alumni for advice about shows, competitions, and rehearsal tips. Alumni are able to see how the current dancers rehearse and how it has changed since they were rehearsing.   
"I think just having the opportunity to come and see Silver Stars and see how the organization has changed and grown really makes them motivated to come support the team," Silver Star Director Leanne Bilnoski said.
Sophomore and JV Silver Star Finley Couch is excited to be a part of the program when she graduates. 
"I will definitely come back to watch the spring show because it's such a fun tradition," Couch said. 
 Couch appreciates the support the alumni bring to the Silver Star's events.
"I like it when they come to performances because it's good to see that they still show an interest in this team's legacy," Couch said. "Most of the alumni girls have always shown the current team support and love during shows and football games which is a really positive thing." 
Silver Star Captain Shay Gist finds the most interest in football games because of the halftime performances. 
"When I am an alumni I will be interested in coming back to home games to see the current team," Gist said. 
"
Alumni have always brought so much positivity to the team and I am excited to one day be a part of that.
— Shay Gist, Senior
Gist wishes she could see them more during contest season, not just football games and the Spring Show because there is a lot of pressure during contest season and having people that have been through it would be nice. 
"We usually only see them during football season and when they come to the Spring Show," Gist said. "Seeing them during contest season would be fun."
 As a senior, Gist will join the Silver Stars Legacy program once she graduates. Gist looks forward to sharing her memories of being a Silver Star and making future Silver Stars feel as supported as she does from current legacies. 
"When alumni come they are always so supportive and they give us motivation and encouragement as a team to carry on the legacy that they created," Gist said.  "I want to be a mentor and friend to [new Silver Stars] because I know that it can be a lot of pressure to be a Silver Star."
Leave a Comment
Your donation will support the student journalists of James Bowie High School. Your contribution will help cover our annual website hosting costs. Any contributions made through this service are NOT tax deductible. If you would like to make a tax deductible donation OR to subscribe to our print edition, please contact us at [email protected].