Crumbl Minion week menu review
This past week Crumbl Cookies released Minions-themed cookies to celebrate the new Minions: The Rise of Gru movie. Since the movie is mostly about the journey the minions go through, they were the focus of these signature cookies. Crumbl launched five flavors honoring the funky yellow friends.
Minion Confetti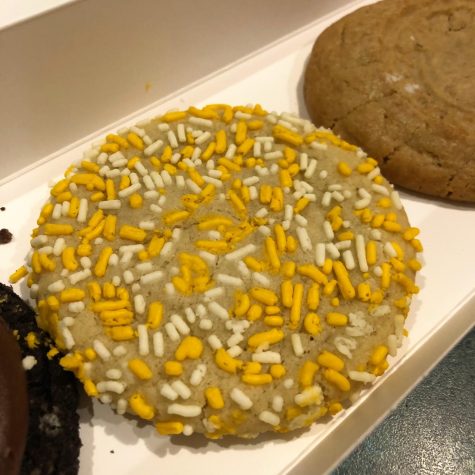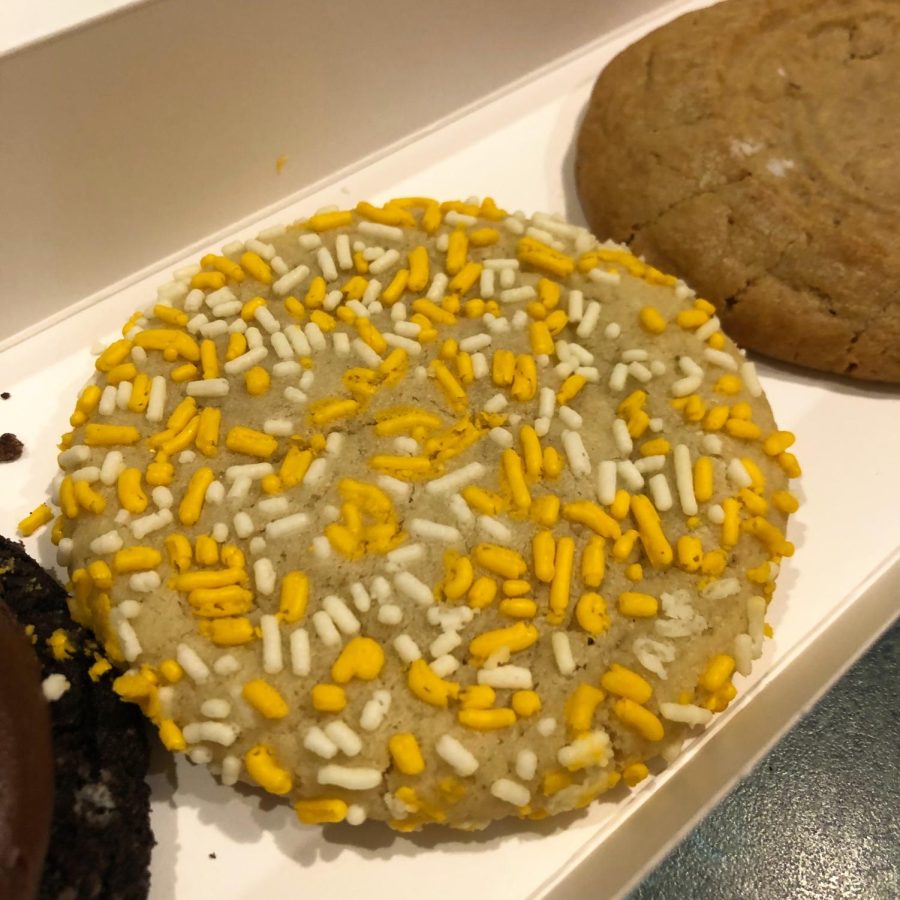 Their Minion confetti cookie has white and yellow sprinkles across the whole surface of the cookie giving it a lovely crunch when you bite into it. The flavor was pretty basic, since it was just a sugar cookie with sprinkles.
Dirt Cake Cookie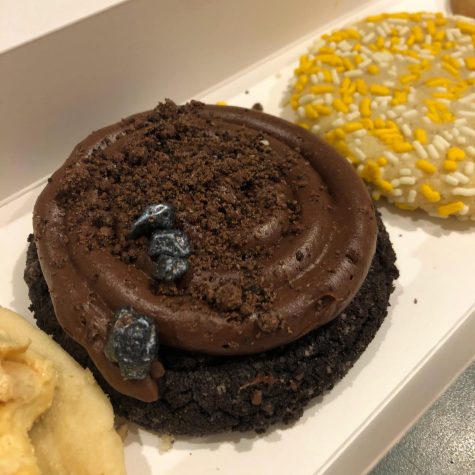 Next is the Dirt Cake Cookie featuring Otto the adorable minion character featured in the new movie. This cookie was strange. It didn't seem sweet enough, with an unpleasant cocoa powder flavor. Otto was missing from the top of the cookie, but the chocolate rocks were present representing Otto's pet rock. This was my least favorite.
Mooncake Cookie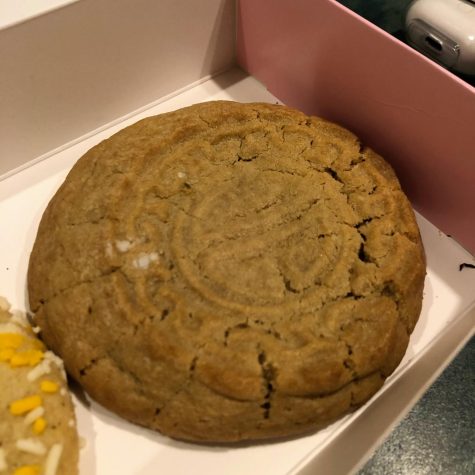 The next cookie isn't just in celebration of the Minions, it's also celebrating the Mid-Autumn Festival. The Mooncake cookie has an almond filling and a traditional mooncake pattern on top. This was a favorite of mine, which surprised me since I typically don't like almond flavorings added to sweets. My only complaint would be that they didn't stamp the pattern onto the cookie very well. The texture of the cookie was nice and soft and the almond filling was delicious.
Banana Pudding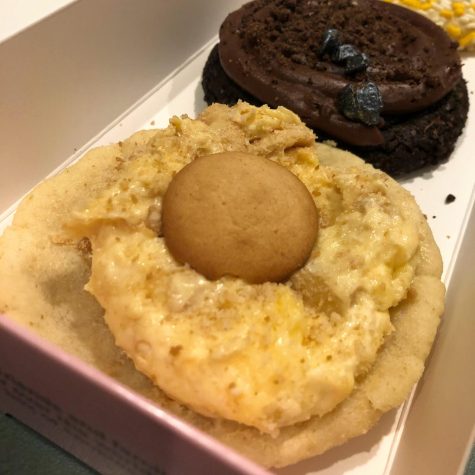 Next, I tried the banana pudding cookie. It was a sugar cookie with lots of banana pudding and a Nilla Wafer on top. This one was quite interesting. For a company that's all about cookies, the cookie part didn't seem like the main focus of this sweet treat. This doesn't mean it wasn't good though. The pudding had a light banana flavor and was complemented well with the sugar cookie flavor. The size of these cookies is disproportionate to the flavor profile. I only had a quarter of the banana pudding cookie and I became tired of the flavor quite quickly.
Yellow Sugar Cookie
Lastly, there's a classic soft sugar cookie topped with bright yellow vanilla frosting to give it the signature minion color. We didn't get this one since it was just a yellow sugar cookie. I would have liked to see them make this more interesting. If the frosting was a fun flavor like banana to fit the theme of the movie it would be more appealing.
This was a really creative way to advertise the movie's release. While some of the adventurous ideas didn't turn out too well, the Mooncake cookie was delicious, and I wasn't as excited about the others as I thought I would be. I think this was a great concept that could have been executed better.