Olivia Jade College Scandal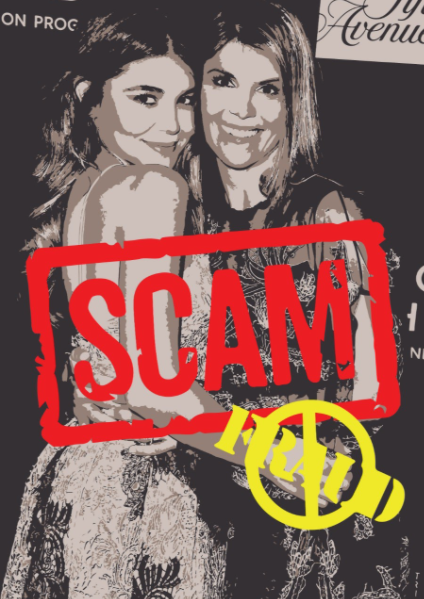 Oliva Jade Giannulli, daughter of actress Lori Laughlin, was a beauty and fashion youtube sensation with over 2 million subscribers. She shared her day to day life with her followers, showcasing her lavish lifestyle including her family, friends and school, aspects that are relatable to any and all teenagers. However, that quickly changed when news headlines everywhere read "Olivia Jade: USC college cheating scandal", and overnight the platform she once had began falling apart. 
In the fall of 2018, Olivia began classes at University of South California (USC) as a communications major, after having spent her last 4 years at Marymount High School. Upon her admission, Giannulli would regularly showcase her preparations for college in her vlogs on YouTube. That continued all throughout her first year there, as she would record some of her dorm preparations as well as her social life on the USC campus. 
"College is something I never saw in my future, especially as a youtuber," Olivia said. "At first, it was more of a choice my mom and dad took on my behalf, but once I got here [USC] I really enjoyed the freedom and adulthood aspect of it all."
After having finished her freshman year at USC, news about Olivia Jade's parents, Lori Laughlin and Mossimo Giannulli, began surfacing stating that they had allegedly bribed the admissions office $500,000 for her and her sister's , Isabella Giannulli, enrollment in the University of South California. Soon after the outbreak of the cheating scandal, Mossimo and Lori pleaded guilty to a single count of conspiracy to commit mail and wire fraud, and were both sentenced to a few months in prison. Despite all the chaos, Laughlin was still trying to protect her daughters through it all. 
"My daughters knew absolutely nothing about my actions, and in my misguided and profoundly wrong way, I have betrayed them," Laughlin said. "This transgression toward my daughters and the public I will carry for the rest of my life. My desire to help them is no excuse to break the law or engage in dishonesty." 
Apart from the Giannulli family, there were obviously members of the USC faculty involved in the bribery as well. Specifically William Rick Singer, who was a college coach and counselor who bribed the rowing team's athletic directors and coaches to recruit Olivia Jade and Isabella under false pretenses, and in return he made donations to their sports programs.  
The scandal took a toll on Olivia's platform and career. She got dropped by several brands she was collaborating with, and her followers began decreasing rapidly and they were slowly turning into haters.