Indiana vs Ohio State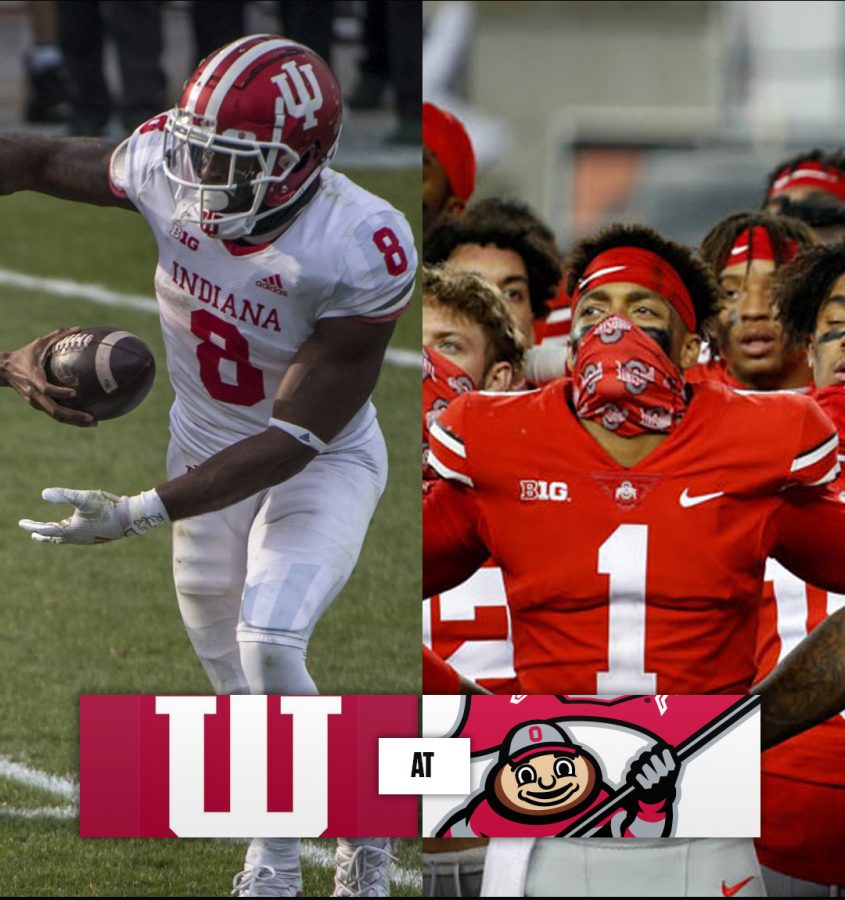 (11 AM CT ON FOX)
#9 Indiana (4-0) at #3 Ohio State 
An early morning top 10 showdown in Columbus kicks off tomorrow and here are some things to know. Indiana has been one of the biggest surprises in College Football this season and could make a statement upset victory on the road tomorrow. 
The Hooisers young stud quarterback Micheal Penix Jr. has performed very well this season, but may struggle tomorrow more than usual going up against the toughest defense he's seen so far. 
On the defensive side of the ball Indiana has been inconsistent, but looks to be turning the corner going forward.
This defense will give us a glimpse of how efficient Penix and the Hoosiers offense is. 
The Buckeyes hosting this game doesn't give them the usual advantage but this team still has the upperhand. 
Ohio State has shown who we thought they were so far, this game seems like a trap, but with Justin Fields and a solid defense they shouldn't have much of a challenge staying ahead in this one even if Indiana stays close. 
Indiana has had a great ride up to this point, but it seems it likely will come to an end this weekend, this Hooisers will put up a fight but don't put your money on them.
This game is key in the Big Ten East race the winner would take a lead in the division and put themselves in a spot to play in the Big Ten Championship Game and maybe the playoffs.
https://www.google.com/url?sa=i&url=https%3A%2F%2Fwww.foxsports.com%2Fstories%2Fcollege-football%2Fhoosiers-hoping-for-history&psig=AOvVaw2UN3qA2CUUrMmMTHebhUcP&ust=1605921600305000&source=images&cd=vfe&ved=0CAIQjRxqFwoTCLDQqoOFkO0CFQAAAAAdAAAAABAD
https://lettermenrow.com/ohio-state-football/ohio-state-buckeyes-football-practice-report-indiana-angry-frustrated/