Student launches online clothing boutique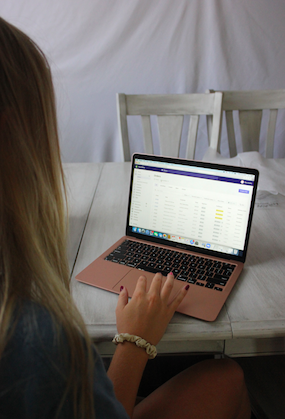 While many spent the early months of quarantine binging Netflix or trying Tik-Tok trends, junior Katherine Crosely took the initiative to launch an online shopping boutique run from completely inside her house, with her mom and older sister.
"I personally really like shopping online and I'm always doing it," Crosely said. "Ellie and I were always searching for cute affordable clothes so we decided to take a risk and start an online shopping boutique ourselves."
The family-owned clothing business is built around offering a wide range of clothing types from lounge wear like comfy sweats and t-shirts, to denim shorts and semi-casual tops. Crosely and her sister pick out all of the clothing they sell from various wholesale sites and try to choose products that they could see themselves wearing.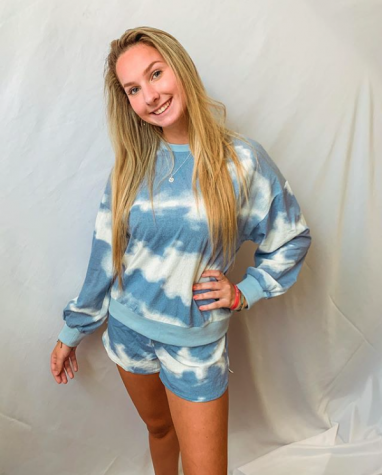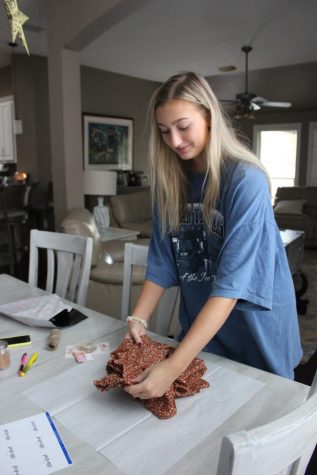 "Our sales are higher than I expected because the clothes that I didn't necessarily personally like still sold well because of the wide age range of our customers," Crosely said.
Junior Maya Cottom is a repeating customer for ShopeEllieKat and thinks the business is great, especially behind the scenes and with their customer service.
"The thing I like best about the clothes is how comfortable they all are, but they're still cute," Cottom said. "That way you don't have to sacrifice one for the other when dressing up. And if you live in Austin you can come pick up locally instead of paying for shipping which I love."
Senior Devyn Morgan was one of the models for promoting the clothing brand early on in the process. She is featured on the official 'ShopeEllieKat' Instagram page which is where their products are promoted most.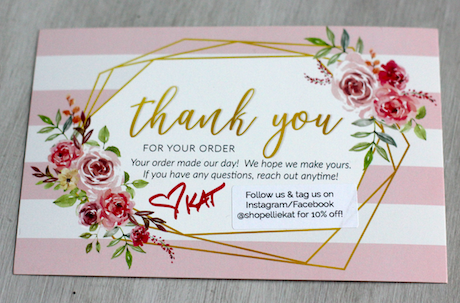 "My experience modeling their clothes was super positive, they are very organized and have an efficient system to what they do," Morgan said. "I think their clothes are very unique, comfortable and they offer a wide variety of styles to cater to all buyers."
Morgan recommends buying from them because of their quality of clothes, great deals, and knowing the person behind the whole process.
"Buying clothes from ShopeEllieKat is great because not only are you supporting a small business but you get to actually know Katherine and her family and see all the hard work they put into making sure the experience is the best it can possibly be for the customer," Morgan said. "They also almost always have discounts such as 15% off your first order."