The defunding of Planned Parenthood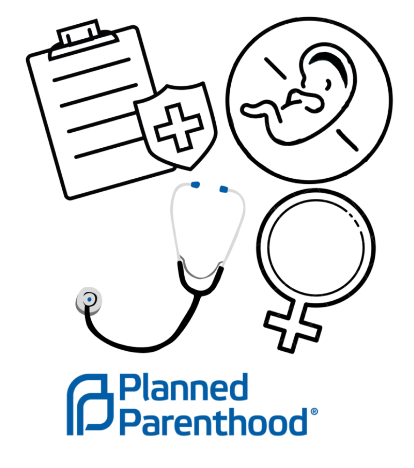 Planned Parenthood is a necessity for many women in the United States. Government officials want to "defund" Planned Parenthood to get rid of abortions but they don't understand the severity of shutting it down. 
    Anyone who wants Planned Parenthood to be taken away needs to know what they would be taking away from these women who need it. Without Planned Parenthood, there would be a lot more unsafe abortions, women would be at risk of more STIs and cancer but have no way of knowing it, and they would lose access to free birth control which might result in more unsafe abortions.
    The main reason for the defunding of Planned Parenthood is because some people do not want their tax money going towards abortions, but according to the Hyde Amendment, it is illegal for any federal funds to be used for abortions unless it is life-threatening or the pregnancy arises from rape or incest. 
So what do your taxes really pay for then? Well, your tax money helps pay for STI testing, birth control, cancer screening, family services, pregnancy preparation, sex education, and health/wellness. Even if your taxes did pay for abortions (if that wasn't illegal) Planned Parenthood has released a graph showing the different things people go to Planned Parenthood for and abortions are only three percent of what they do. 
   The parts of Planned Parenthood that don't get funds from the government are funded through public health care programs such as Medicaid and TitleX. These health programs are what made Planned Parenthood possible and by defunding the program, it will also be taking away these programs. 
   Many of the supporters of defunding Planned Parenthood believe that the agency is 'stealing' their tax money by using government funds for things like the pregnancy test women have to take before getting an abortion and the prescription women get after an abortion. Even though these things aren't an abortion, which is what they are against, they do not want their taxes paying for them. 
     I understand that people don't want to pay for something they are against, but if I was against the education system would they defund the schools? No, because it's a necessity and people need an education. So then why would Planned Parenthood be defunded if it's a necessity for some women? By defunding Planned Parenthood to get rid of abortions, they are putting their personal beliefs that not everyone agrees with in front of, literally, human rights which is not okay.
    This battle of defunding Planned Parenthood has been going on for a long time and it needs to end. Taking away Planned Parenthood could be the start of taking away a lot more of women's necessities just because some people do not agree with it. It is part of that proverbial slippery slope.