Cowboys vs Giants game preview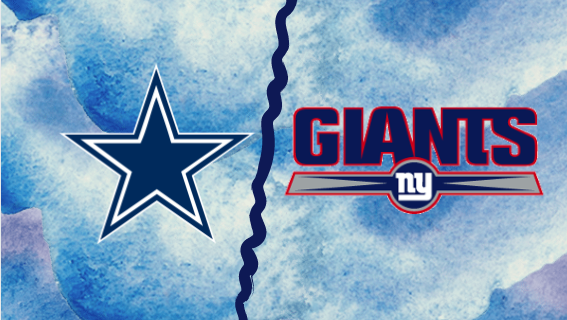 Preview: The Dallas Cowboys (1-3) will host the New York Giants (0-4) on 10/11 at 3:25. While this isn't considered a marquee game going into the week, it's an important divisional matchup as the NFC East doesn't have a standout team so far. With starting offensive lineman Joe Looney (Center) and Tyron Smith (Tackle) out this week, it will be more difficult for the Cowboys to guard the pass rush. I expect the Cowboys to win this in a close game, as it may be possible for the Giants offense to hold their own against a Cowboys defense that has allowed 430.5 yards per game this season. The Cowboys haven't met expectations coming into this season, so this game will be an important confidence builder and momentum shift for them.
Fantasy: Here is my advice for fantasy football players you may have in this game.
Who To Start:
Dak Prescott (QB, Cowboys): This will be Prescott's most difficult defensive matchup of the season, as the Giants defense is top 5 in the league in yards per game. However, in the past 3 games, Prescott has passed for over 450 yards per game and combined for 11 touchdowns. Prescott is a solid QB1 this week, but he may not have as big of a game as we're used to.
Amari Cooper (WR, Cowboys): Cooper is currently a top 3 fantasy wide receiver, coming off a huge performance against Cleveland in which he hauled in 12 catches for 134 yards and a touchdown. Start Cooper at WR1 with expectations for a solid game.
Ezekiel Elliott (RB, Cowboys): Elliott hasn't had a game above 100 rushing yards this season, which is very surprising for his standards. However, his presence as a pass catcher has made up for it in fantasy. Elliott will face a decent Giants defense this week, but should still be considered a RB1 in terms of fantasy. 
Who to Consider: 
Darius Slayton (WR, Giants): Slayton enjoyed a huge game against Pittsburgh in week 1, in which he caught 6 passes for 102 yards and 2 touchdowns. Since then, his production has steadily declined, averaging a low 6.8 fantasy points in the last 3 games. However, as the Cowboys status as the 3rd worst pass defense in the league, Consider Slayton a flex play with a chance to boom.
CeeDee Lamb (WR, Giants): The rookie wideout has stepped up as WR2 in Dallas with consistent fantasy output. Coming off a strong game against Cleveland (5 catches, 79 yards, 2 touchdowns), Lamb is a decent flex option this week as he continues to prove himself.
Cowboys D/ST: The Cowboys defense is bottom tier in the league and in fantasy, averaging -3.5 fantasy points. They really struggled against Cleveland after giving up 49 points and an abysmal -9 fantasy points. However, The Giants are 31st in the league in terms of total offense behind the New York Jets. Daniel Jones has also had at least 1 turnover in all games this season, so the Cowboys defense is a risky play this week.
Dalton Schultz (TE, Cowboys): The Cowboys tight end has been a reliable replacement for Jason Witten. His fantasy production has gone up, but he's still a little inconsistent. However, with the limited number of solid fantasy tight ends, Schultz is a decent starting tight end for fantasy. 
Who to Sit:
Daniel Jones (QB, Giants): Jones hasn't had a touchdown since week 1 and averages 10.8 fantasy points this season, which is very low for a starting quarterback. While he's going up against a weak Cowboys defense, Jones has yet to prove to be a reliable fantasy starter. There are plenty of better options going into this week.
Devonta Freeman (RB, Giants): Freeman was signed by the Giants as star running back Saquon Barkley is out for the season. Freeman hasn't proven to be reliable running back for the Giants or fantasy, you can find a better play this week.
Michael Gallup (WR, Giants): Rookie wide receiver CeeDee Lamb has replaced Gallup as WR2 in Dallas. Gallup has had 1 outstanding performance against Seattle, but other than that has been below average. Gallup is too inconsistent and a very risky play, as he will either boom or bust.
Evan Engram (TE, Giants): Engram averages a mediocre tight end, averaging only 7.5 fantasy points per game. There's some potential against the Cowboys defense, but it may be safer to look for a different waiver tight end.