Student athletes document progress with social media accounts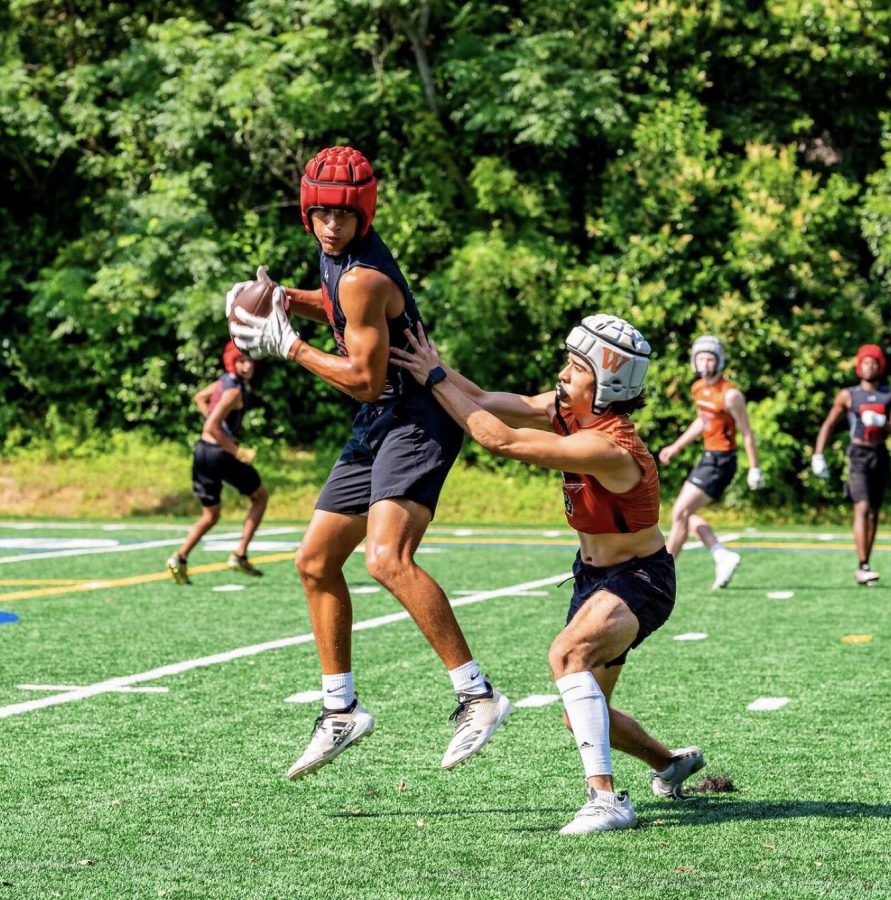 As their legs quake and sweat rolls down their faces, they force their exhausted bodies to keep pushing and complete the final set of the workout. Immediately after, they snap a picture of themselves or their new records to show their friends and followers. 
Two junior athletes, Thanio Bright and Zach Jones, have begun to track their fitness journeys in an unique way: Instagram accounts. 
"I wanted to start my fitness page because it is a very easy way to track my gains throughout the offseason," Jones said. "The account is also a simple way for my friends and I to interact on Instagram."
Both athletes have played multiple sports, for Bright plays baseball and football while Jones focuses on only football. 
"I play football and baseball at Bowie," Bright said. "I was a starting wideout and strong safety in football and starting center field for baseball. I also do running on my own time. I lift and run consistently and decided I wanted to log it all on an Instagram page."
Bright said he was inspired by other fitness accounts to make his own, and it has benefitted his fitness journey.
"I wanted a place to log all my progress and to show people what I do on a daily basis," Bright said. "The account has helped me stay on track and be consistent with my training."
Jones credits his athletic achievements to his old football coach at Gorzycki Middle School, Coach Eamonn Neary.
"Coach Neary was truly the reason that I was able to take my athletics to the next level," Jones said. "[He] saw potential in me in the eighth grade and moved me up to the A team for football. This opportunity truly gave me the platform to make real progress in football and my fitness."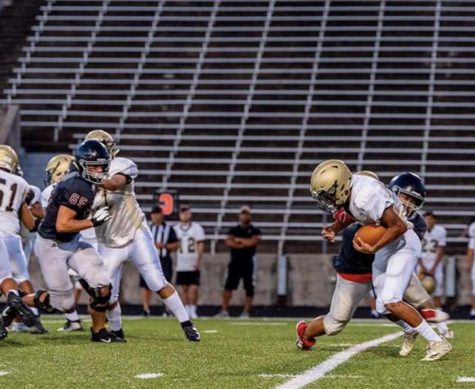 As football players, both Bright and Jones enjoy weight lifting and strength training because it keeps their bodies protected.
"Being a starting safety, wide receiver, and center fielder can be very demanding on the body if I don't take proper care of it," Bright said. "That's what motivates me to keep in the best shape I can."
Jones aims to set the Bowie record for powerclean before he graduates.
"Some of my fitness records [include] 245 pounds on bench, 465 pounds on squat, and 285 pounds on power-clean," Jones said. "Currently, I have the goal of achieving Bowie's best power clean of all time.  The current record is 305, and I believe that with proper training and dieting, I can smash that record."
Bright shared all of his achievements and goals as well.
"So far I have a 225 pound bench and power clean and a 345 pound squat. I run a 6.8 second 60 meter as well," Bright said. "I'm hoping to run my first marathon this year as well as squat 400 pounds by the end of this year."
The challenges that come with running a fitness account include always pushing yourself to train hard and regularly sharing it with others.
"The most challenging part would probably be the standard that I put on myself and the constant awareness to not fall in a runt," Bright said. 
Though it is hard work, both athletes feel rewarded by their fitness tracking accounts.
"My favorite part of tracking my fitness journey is definitely seeing the progress that I can make every month," Jones said. "Looking back at the beginning of the year versus now is really eye-opening."
Bright and Jones definitely recommend starting fitness accounts to other athletes looking to document their progress.
"I would highly recommend other athletes to start their own fitness pages," Jones said. "It is a great way to see their progress throughout the year, and it is awesome to see your friends hype you up."