Counselor Kim Libby lends a helping hand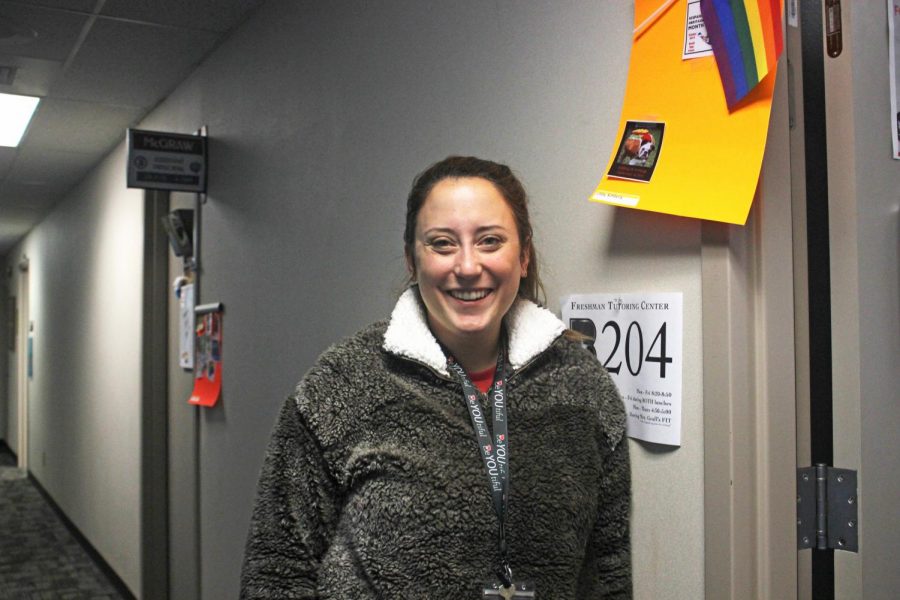 Andrea Gonzalez, J1 Reporter
January 1, 2020
The 2019-2020 school year is Kim Libby's second year counseling at Bowie High School. She works with students who have the last names beginning with A-Chai, 9th-12th grade and her office is located in the front office. 
"I heard a lot of good things about the school and wanted to work for AISD," Kim Libby said. "Then, one day they asked me to come in for an interview."
Libby used to spend her time working at a middle school called KIPP (Knowledge Is Power Program).She was a teacher for 6 years.
"KIPP was very rigorous," Libby said. "The teacher hours were longer over there, I had fewer students, and it was just a different role."
She was inspired to become a counselor by the students she used to teach at KIPP. She wanted to be able to help them.
"I was a teacher that students would come chill with and a lot of those students would tell me very personal things," Libby said. "I wanted to know how I could help them."
Today, she has around 450 students and wants to help everyone out.
"I have a lot of students and I want to be able to support everyone equally," Libby said. "Sometimes it's hard to do in a timely manner."
Libby also helps with the color guard team at Bowie High School. A person she works closely with is Jennifer Hanford.
"I have known Ms.Libby through teaching marching band together. She assists with the color guard," Jennifer Hanford said. "I have seen her make a positive impact on those students. They listen and respect her when she is teaching."
Libby graduated from the University of Florida with a B.S. in Journalism and a B.A. in Linguistics. She loved journalism because she enjoyed listening to other peoples' stories.
"She is very easy to talk to, as a friend and a counselor," Hanford said. "She's kind-hearted and empathetic. She has helped me gain a new friend at Bowie." 
Libby finished her Masters in Counselor Education at UT-Austin in 2018. She hopes to open her own therapy practice to help adolescents and young adults.
"Counseling is a great resource, especially at schools," Hanford Said. "When kids feel safer at school than at home, they have someone at school they can trust and be open with, which is important for a high schooler." 
Libby moved to Texas to do a service program called City Year. She taught middle school math, science, social studies, writing, Advancement Via Individual Determination, and special education for counseling. She also interned at elementary and high school levels in the past. 
"She is a great listener and strives to understand student needs from their individual points of view," Assistant Principal, Susan Leos, said. "She has a wealth of experience in working with outside agencies to support students who need help and she relates well to students."
There are other great counselors at Bowie High School that she collaborates with. She works with other staff as well.
"Ms.Libby also understands all the different academic graduation plans and works with staff well to support student learning," Leos said. "She collaborates well with our other counselors too, and finds ways that we can improve our services to students."
Libby wishes to help out students as much as she can. Students can contact her through e-mail ([email protected]) or her school phone number (512-414-7321). 
"A lot of students have a lot of different challenges," Libby said. "But I try my best to help them."