The importance of preserving Homecoming traditions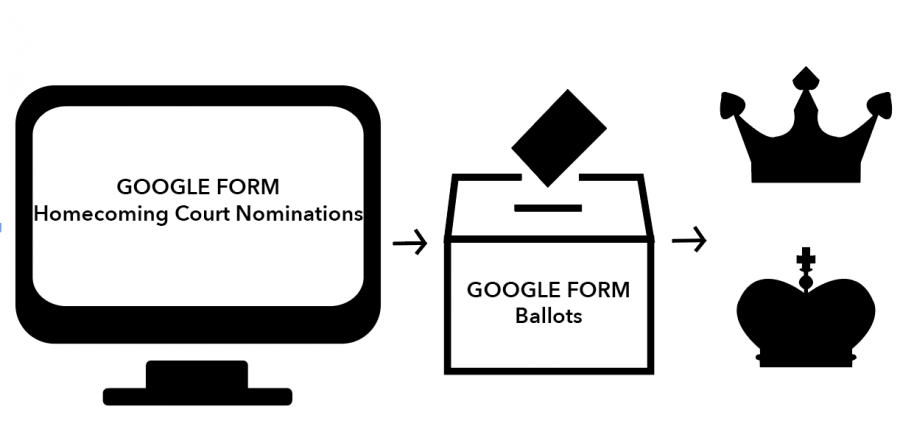 The Homecoming Dance has been an American tradition since the beginning of the 20th century. One important aspect of the homecoming dance is the court, which is where a girl and guy are voted by students to be homecoming queen and king.
There has been talk lately that the homecoming court is not necessary and should be put to an end. I think the homecoming court is a special part of homecoming and is fun for the students to be able to vote for whoever they want. If we didn't have a homecoming court, the dance just wouldn't be the same.
The homecoming court has been a part of the dance since 1930. To take it away now would be unfair to future generations, because they wouldn't be able to have the same important memories that we have all had. This event has been instilled in high school for years so it would not be right to take it away now.
Traditions shouldn't be taken away because they were created for a reason. The University of Illinois claims to have had the first homecoming court where the students were chosen based on floats. Universities and high schools then began to choose their court based on their qualities that should be modeled to other students. This is why the court should be kept as a tradition because it motivates students to be the best they can be so they will be able to win king or queen.
People claim that the homecoming court is a popularity contest and ruins the dance for others who don't win. The homecoming court is announced at both the pep rally and the homecoming game. Since the homecoming court isn't announced at the dance, it is very unlikely to take away a good experience from a student. Also, there are many activities to do besides just dance. The student council includes a movie, Jenga, Connect 4, virtual reality, and eating options available for students. So if there is a part of the dance a student doesn't enjoy they can go to the next activity.
The homecoming court is also something that brings the whole school together. Voting for the court brings people together to discuss who they are voting for.  Also, the anticipation of who is going to win causes more people to come. All schools vote differently but the way ours does is voting on a Google form. This makes it way easier for students to communicate with each other.
To eliminate the thoughts of the homecoming court being a popularity contest, schools vote anonymously and anyone can run as long as they fit the needed requirements. This way it is truly up to the student body without the influence of others.
A solution that would be beneficial for everyone involved in the homecoming court would be to vote for students who are passing all of their classes and have good attendance. Because the court was originally a tradition because it modeled good skills to other students, it wouldn't make sense to have a king or queen that doesn't follow these same guidelines. This would not be unfair because they would let the students know ahead of time you would have to pass your classes and have good attendance before voting starts. This will also bring students motivation to work hard in school and be proud of their academic achievements which is what the homecoming dance is about.
The homecoming court is a huge part of the homecoming dance and should always be included. It brings students amazing experiences as well as motivates them to better themselves.