Teen model seeks opportunities in L.A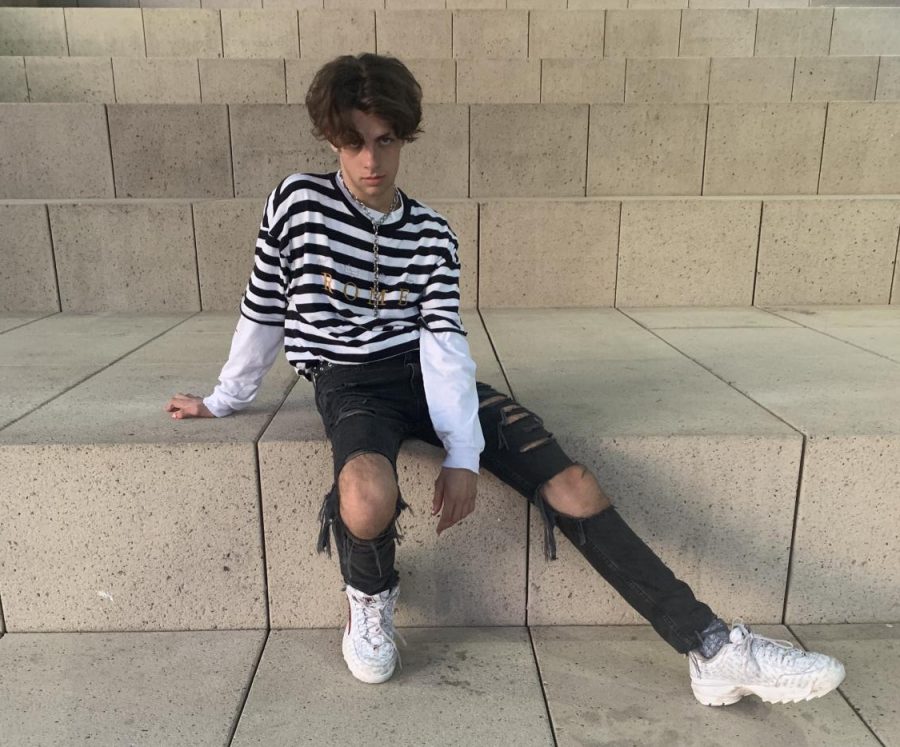 Parker Swett hopes to boost his career as an influencer by growing his modeling image
With bright lights shining on him as he strikes pose after pose, the camera's shutter can be heard clicking picture after picture as a crew stands by with various lights and outfits to make sure everything is looking good.
While most students might find posing in front of a camera with bright lights, and a camera crew daunting, this has become the new reality of former junior Parker Swett who has recently entered the prestigious world of modeling.
"I just recently started professional modeling," Swett said. "But I have always been taking photos and getting them taken of me because for me it's a way to express myself from like what I'm wearing to like my facial expression in the photo."
Some of the world's most well-known models have been scouted in the most unlikely of places like outside their schools, or even at the grocery store, but Swett has a different story.
"My modeling agency actually scouted me off of TikTok which I still think it is really cool and surreal," Swett said.
The agency that scouted, and signed Swett is based on the West Coast in Los Angeles, California.
"It's called Bella modeling agency," Swett said. "I'm really enjoying being signed with them because everyone has been so welcoming and supportive."
Being scouted off of the popular social media platform TikTok, has even brought profitable opportunities to Swett.
"I started using the app to further express myself, but then when my agency started to take a look at me, I started to make some money off of my TikToks which was really nice," Swett said.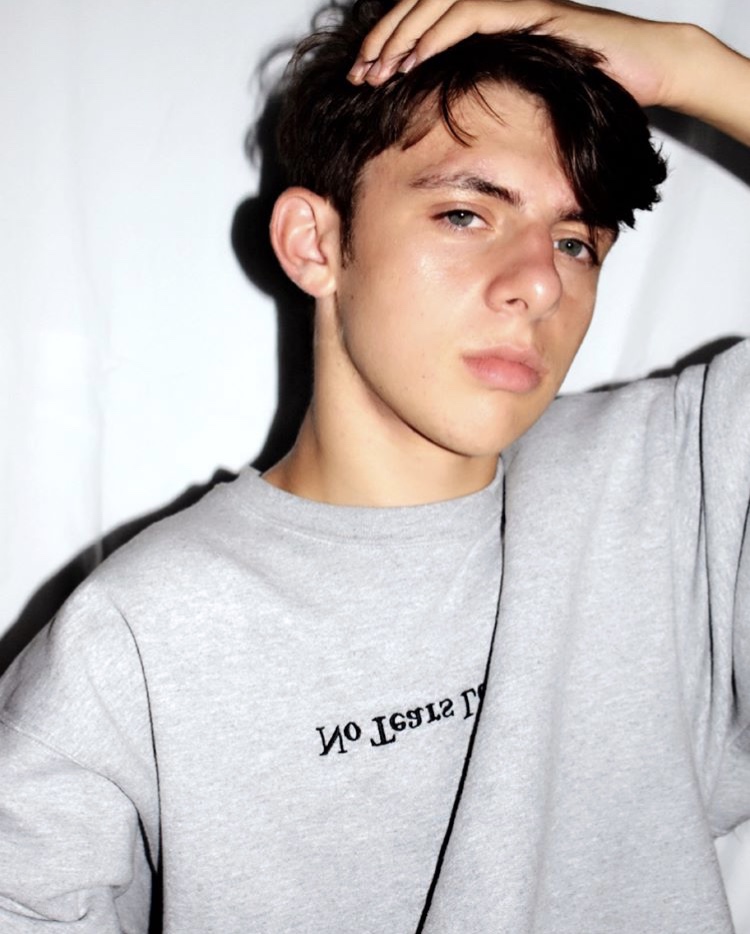 The move into the modeling industry has not been a decision hastily made. Swett has also begun making plans for his future while taking all possibilities into consideration.
"I am graduating a year early due to having all my credits so I'm taking a gap year to focus on being an influencer and traveling to Los Angeles to model," Swett said.
The junior has begun to pursue modeling more seriously. While traveling to Los Angeles for photo-shoots  and meetings with his agency, Swett has begun to consider modeling as his ultimate career goal if he can become successful.
"If I become a successful influencer I would definitely make it a career and modeling for sure," Swett said.
While this may seem like a big lifestyle change for a teenage boy, his is already making decisions to further his career. Swett is now enrolled in online school to pursue his career at a more rapid pace.
"I am doing the online program since I will be going to Los Angeles every other weekend starting next month and it would just be too hard to keep up with school if I stayed enrolled in the traditional way," Swett said.
Swett has a support system of friends who encourage him in his career moves, these coming months.
"I think it's so cool that he's been scouted to be a model," sophomore Erin Gallant said. "I'm really proud of him and I really enjoy supporting him, and I feel like he'd be really good at it."
Gallant has know Swett for nearly 10 years and believes positive and beneficial opportunities await Swett in Los Angeles.
"I want to tell him to just keep working really hard for what he wants to do in life and to give it all his effort if he really wants something and stay true to himself no matter what anyone else says," Gallant said.
Aside from his smile his personality also shines.
"He's very, smart, and caring, he's always trying to give to others I really like that about him," Gallant said.
Junior Sophia Tello also encouraged Swett to try his hand at modeling and explore all his new options.
"I think Parker could totally be a model because he's got the hair, the eyes, and the love for clothes," Tello said. I think he's taking a good opportunity to do something that not a lot of people do their junior year in high school."
Tello admires Swett for his ability to express himself the way he wants to, and his work ethic.
"I feel like most of us students are too afraid to go out of our box, so that's something special about him, he's not afraid to go after what he wants," Tello said. "He's really good at making everything fun and interesting, he's a fun person to be around and he's also got some funny jokes up his sleeves."
Even though Tello and Swett only met this year, their personalities blended into a friendship.
"He was in my on-ramps English class, and I remember the first day of school, we got our assigned seats right next to each other," Tello said. "We were both shy at first, but once we got comfortable with each other we started talking a lot."
Tello offers Swett some advice as he starts work on the other side of the country in the coming weeks.
"I hope he enjoys the modeling industry and the many wonders of it," Tello said. "Being a model seems super fun and I hope Parker grows from being in the industry."
Swett believes that those who might be struggling to find a way to express themselves and be who they want to be just need to believe in themselves.
"I would tell people to not be afraid to go out of your comfort zone. Wear something you don't normally wear in a picture. Be confident and just let loose and have fun," Swett said.
Ultimately, Swett wishes  to learn as much as he can from these experiences away from home in California, and wherever this potential career path ends up taking him.
"I hope to get more opportunities modeling and becoming an influencer and learning as much as I can as I go," Swett said. "That has always been my dream of mine to express myself to others and show people how I live my life through my pictures and through what I wear and say."