No Place For Hate Fall Festival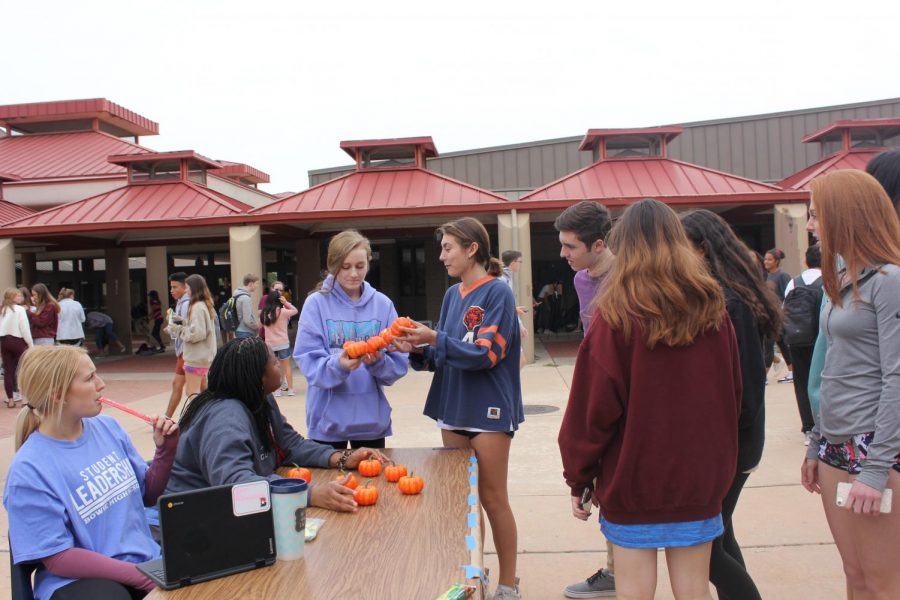 Natalie Cullen and Izzy Rejino
After what some students might call a stressful morning of Preliminary Scholastic Aptitude Testing or the 'PSAT' on Wednesday, October 16th, Student Leadership hosts the No Place For Hate Fall Festival.
The fall festival has been Student Leadership's biggest project so far for the 2019-2020 school year. 
"Student leaderships' goal [is] to bring the whole school together and make it a more inclusive place," junior member of Student Leadership Tipton Baugher said. "I hope it brings the school together…There are going to be a lot of games [like]  a cookie walk, karaoke, face painting, [and] a photo booth."
In the past, there has been confusion within the Bowie community about No Place For Hate and what it is. 
"Student leadership is the class that takes charge of No Place For Hate, [a] corporation that gets highschools involved to stop hate in the [community]," junior member of Student Leadership Grace Swift said. "A lot of the kids didn't really know what we were promoting [last year] so we want to make sure we actually get the message through this year and just for us to relax and have fun after the PSAT."
Planning the No Place For Hate Fall Festival has been an opportunity for members of Student Leadership to grow in their leadership skills and grow closer with other Bowie students.
"It's showed me how much work we can get done if [Student Leadership] comes together because we didn't have that much time to [plan the festival] but we've all come together to make posters super quick and gotten all the activities and games ordered," Swift said.