Young filmmakers showcase their talents
Millions of teens go to the movie theater every year and millions more watch movies on Netflix and other subscription services. But what if you had the opportunity to work on one of these movies? For two students here at Bowie, this opportunity has become a reality.
Freshmen Natalie Cullen and Ty Jones are working on a film with renowned photographer and filmmaker Dan Winters. Filmmaking has been a passion for both of them, but especially for Cullen, who has been interested in filmmaking since she was young.
"I used to make mini music videos and after that, it evolved into making short films, and now working on the set of a real film, thanks to Ty," Cullen said.
For the film, certain props have to be aged to create an older look. For Jones, this was one of his favorite parts of volunteering for the film.
"Probably one
of my favorite parts is helping age things, like making it look a little older," Jones said. "Dan's really good at that and it's been [a] pretty good experience."
Winters has been a fam
ly friend of Jones' for a while, and gave Jones an opportunity to volunteer for the film. Jones is more interested in photography, but filmmaking and photography have a lot of overlap.
"I'm more focused [on] photography, but filmmaking is also a pretty good way to learn the basics and other techniques, and I actually knew Dan for a while and he was filming a movie and it worked out that way," Jones said. "Filmmaking still has some [similarities too] photography, so I thought it would be [a] good experience."
"
I think working on a short film, especially at this age is such a great opportunity, especially preparing me for the future and what I want to do in life"
— Freshmen Natalie Cullen
The film is still in production, so not much can be shared about the details. However, Cullen and Jones say that Winters is working extra diligently on this project.
"Dan has a talent for set design," Cullen said. "He builds and makes pretty much all of the sets and spends a lot of time making everything and going all out in detail."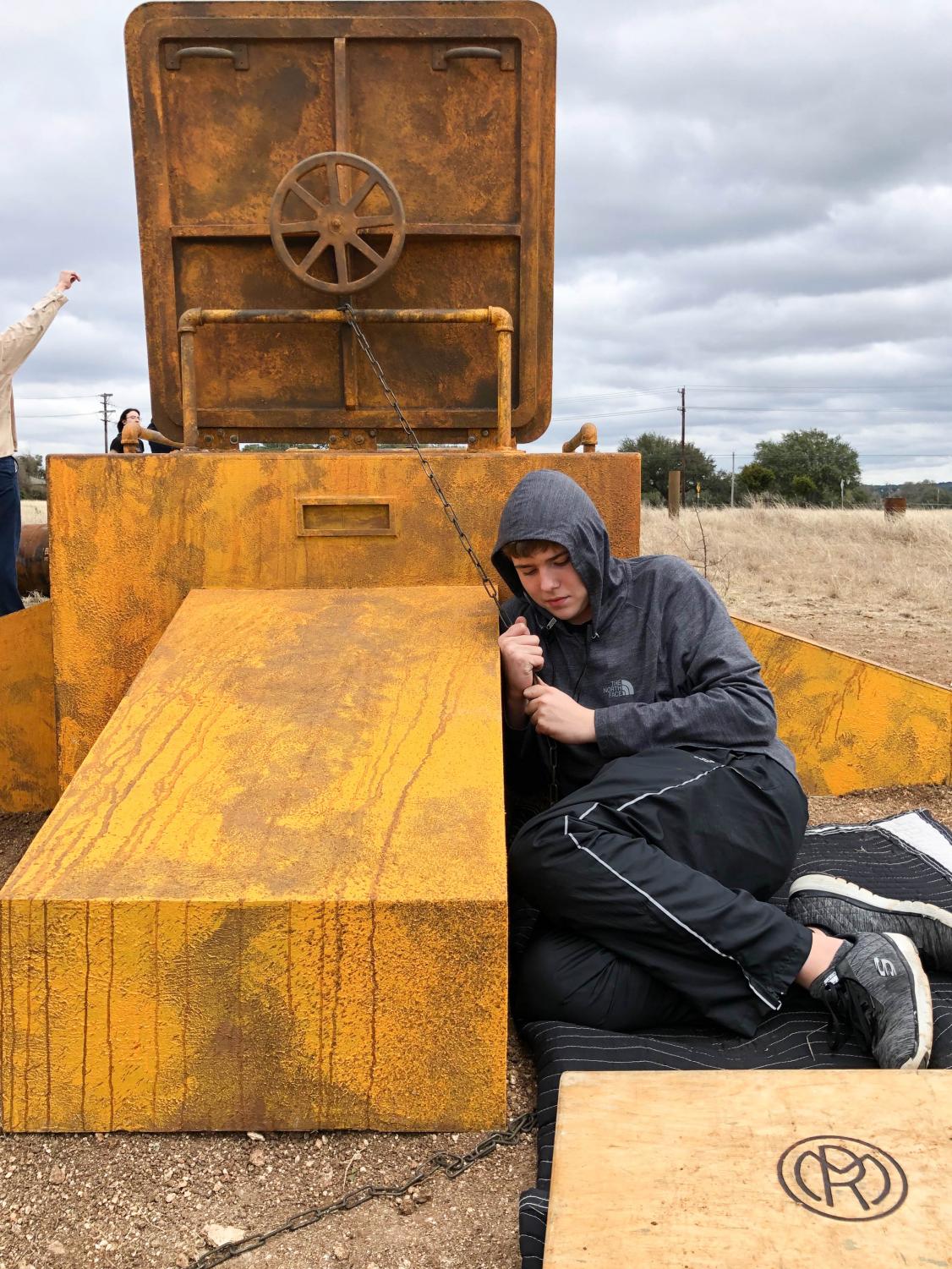 Winters has set up various resources to aid with training.
"He also made models that are scaled-down versions of the actual set," Jones said. "For a train scene, he made a model for that's scaled-down like he's incredibly thorough."
Being the youngest person working on the set of a film can be intimidating, and Cullen had the opportunity to operate the boom mic, which is one of the key components for the audio of a movie.
"At first, when I first walked in on set, a lot of people really underestimated me to see this ninth-grade girl there working," Cullen said. "They usually have grown men do it because although it's not too heavy, holding a long mic for hours on end really starts to hurt, and everyone was really shocked that I was able to do it, which I didn't expect to be able to do it but I pushed through it and did it."
Having the opportunity to work on a film has made a big impact on Cullen, who wants to pursue filmmaking in the future.
"I think working on a short film, especially at this age is such a great opportunity, especially preparing me for the future and what I want to do in life," Cullen said. "I think with this experience I'll be more ready for whatever is to come."