Junior entrepreneur sparks up profits
Caden Cooper's candle business offers a variety of scents and sizes for every season
The heat is rising, soy wax simmers into a bubbling magma. He gently pours the soothing fragrances of lemon, lime, and jasmine into the pot. Finishing up the wax, he secures the thin wick to the bottom of a glass mason jar. With the ending touches overnight, these simple and environmentally friendly wax lights are packed up, taken to the post office and the next day are on their way to a satisfied customer.
Junior Caden Cooper started the school year with the decision to be his own boss. He created his own candle business, MDRN Candle.
"Working a regular job is super time consuming and I found it to be boring," Cooper said. "I found my interest in creating a product and selling it, which was more flexible and successful for me."
While planning an ideal business, candles weren't the original idea for making a profit, according to Caden's mother, Susan Cooper.        
"Caden has always wanted to start his own Online business, and often came up with ideal services and products,"  Susan said. "When he started asking around he really thought the candle business could be a money maker and after some research found that making candles wasn't a super difficult process."
Even with the flexibility and freedom of the business, Caden states the process to make these candles is not as easy as some may assume.
"I found [it] bene[ficial] in buying all the supplies in bulk," Caden said. "I create the candles in batches of five, which takes about four or five minutes".
All the different aspects of a business is a lot to handle. Caden's family does their part to assist in the business. One major helper being Susan.
"
I love business, it's what I want to do when I grow up "
— Caden Cooper
"I'm his bookkeeper, help out with melting wax, and dropping shipments at the post office," Susan said. "His younger brother, Coy Cooper, helps to prep jars, installing wicks, and packing orders. Overall,  I have really enjoyed helping out, it's something I never thought I would be doing."
Currently, Caden has produced eight scents of candles including Cinnamon, Vanilla, Beach Linen, Honeydew Melon, and more.
"All of the candles have their own enjoyable smells,"  Caden said. "My favorite would be the Oak Moss and Amber because it is a forestry smell, and is a candle that works well all year round. "
The scent of a candle is what makes them sell, and Caden seems to be producing the perfect type of smell according to Caden's closest friend and customer, Jordan Riechers.
"The first two candles I bought were the Fraser Fir and Day at the Spa," Riechers said. "I like the simplicity of the candle, it is natural which makes them very appealing."    
As an independent entrepreneur, Caden has increased business with his own website, along with numerous public networks.    
"My website mdrncandle.com overall has been what I would consider successful,  and I sell candles for eighteen dollars, which is below market average," Caden said. "I've also found success in advertising and working on social media pages."
Susan states Caden's management of time and smart choices have not led to negative outcomes and showed a significant profit within just a few days.
"Caden finds time to order supplies, do business research, and work with things Online in between his schoolwork, lacrosse and coaching a baseball team," Susan said. "He has had over $500 revenue in his first week of opening the store, and has been communicating about carrying his candles to other local boutiques."    
Although Caden's brand is becoming successful this year, Caden still plans for improvements and additions to the business.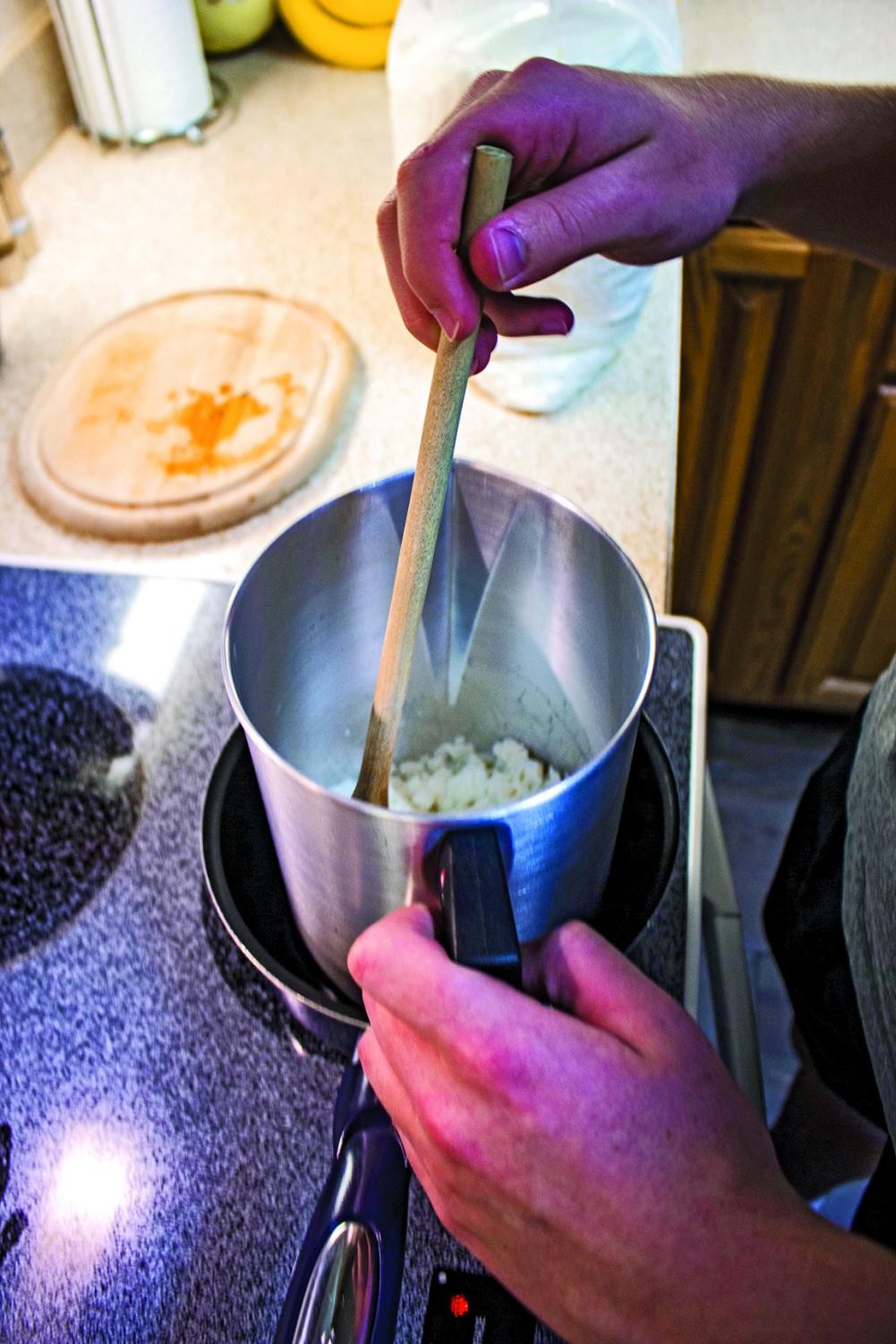 "MDRN candle is planning on making new scents accessible with the seasons, along with more sizes and possibly different waxes," Caden said. "The long term goal would be to expand into soaps, reed diffusers and maybe into some type of home decor type of brand."
Through assisting Caden, Susan believes the experience of running a small business is a perfect activity to start and learn from while attending high school at the same time.    "Small business is great in high school if you have the drive to keep up with it and have a good idea for products people want, " Susan said. "Students have more freedom to try new things on a small scale, than when you are older trying to pay bills."
Even with all the work in this business, Caden has to keep up with growing demand. Riechers believes  Caden reflects an organized attitude for his brand and showed a clear talent in business.
"Caden definitely fits the role [of] a business guy," Riechers said. "All the time I've known him he has been pretty curious about financial content and I'm so glad to see him becoming successful in it."
The experience of running MDRN Candle is more than just having a job to get through the rest of high school. For Caden, it's building and creating a passionate occupation for life.
"I love business, it's what I want to do when I grow up," Caden said. "The most satisfying thing for me is working and having pride in something you have created, and then that time leading to something people can love."
While most people find running a business a very daunting and full-time task, Caden finds a way to maintain balance and effort between his candle business, school, family, and being an Under Armour All-American lacrosse player.
"Sometimes it does get kind of difficult to prioritize myself and my time with how much I have going on because it can get overwhelming sometimes," Caden said. "But I know at the end of the day I'll figure it all-out and make everything happen  because I really enjoy doing all these things, and putting effort into it."
Leave a Comment
Your donation will support the student journalists of James Bowie High School. Your contribution will help cover our annual website hosting costs. Any contributions made through this service are NOT tax deductible. If you would like to make a tax deductible donation OR to subscribe to our print edition, please contact us at [email protected]