Taking a chance on "Mamma Mia!"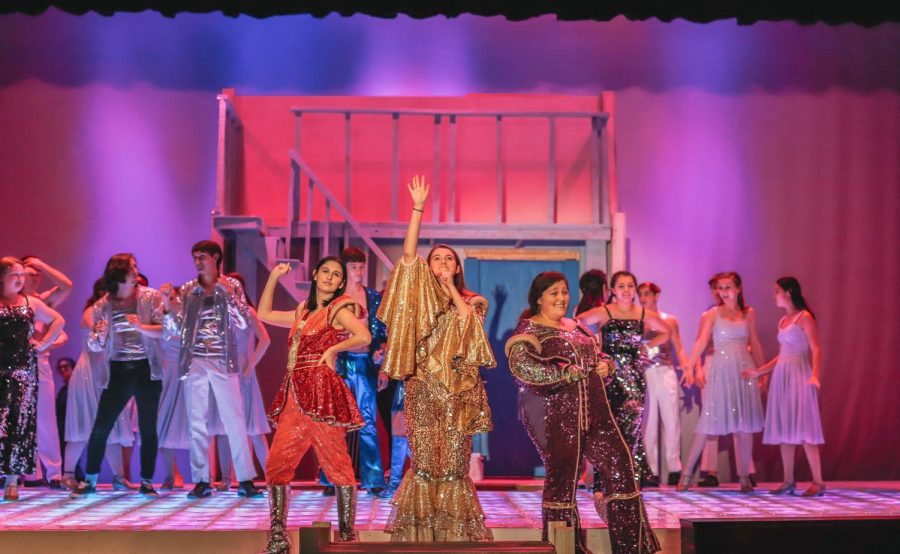 Enjoy the first Dispatch Podcast, Austin Civatte gets an behind the scenes look at "Mamma Mia!" click here!
Bright neon colors of the dance floor glint off sequin-coated costumes, captivating the audience.
The lights come up and the music swells as cast members scramble into position for the Starlight Theatre Company's (STC) 2019 musical production, "Mamma Mia!".
After the release of the three different cast lists at the end of November, the STC took to the stage, rehearsing five days a week.
"I was so beyond excited when I found out that I got the role of Donna, but I was surprised more than anything else," junior Kamryn Morales said. "I hadn't really had big musical theatre roles prior to "Mamma Mia!", so I was incredibly shocked when I saw the cast list and saw that I got the lead role."
In order to raise awareness for the upcoming musical, the STC and "Mamma Mia!" cast members began advertising by making posters, posting to their social media, and making announcements.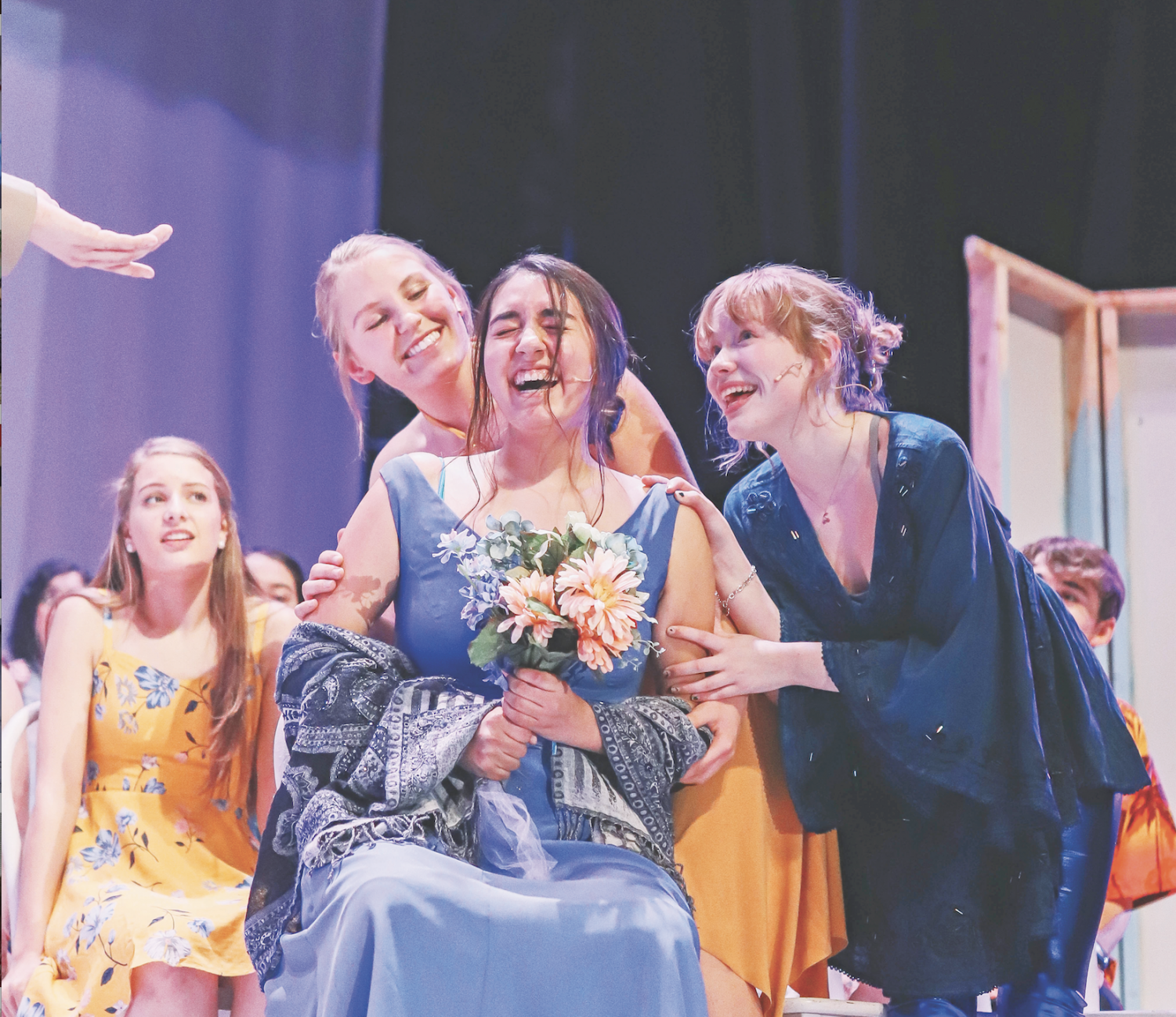 "I think we advertised very well, because I made a 30 day countdown until the opening of the first show which I posted on [my] Instagram story," senior Saylor Dement said. "I, along with the other STC members, helped make a promotional video for the musical."
The show was choreographed with the audience's nostalgia in mind, trying to keep some scenes as close to the 2008 movie version as possible.
"We tried to keep a lot of the really iconic scenes to look exactly like the audience would have remembered it from the movie," senior Jamie Forst said.  "Donna has a total of 10 costume changes and for some scenes we have to wear our costumes underneath other costumes because we don't have time to completely change."
As there are with any big musical production, incidents and mishaps did occur, but of course the show had to go on.
"We had several incidents during this show, like skinned knees from rocking out too hard during 'Does Your Mother Know'," senior Kelley Israel said. "Also other injuries from falling off stairs, tables, and landing wrong after a flip, and just plain wiping out because shoes were very slippery on the dance floor."
This year, the technicians for the musical constructed a brand new light-up disco floor as an aspect of the set to match the colorfulness of the original musical.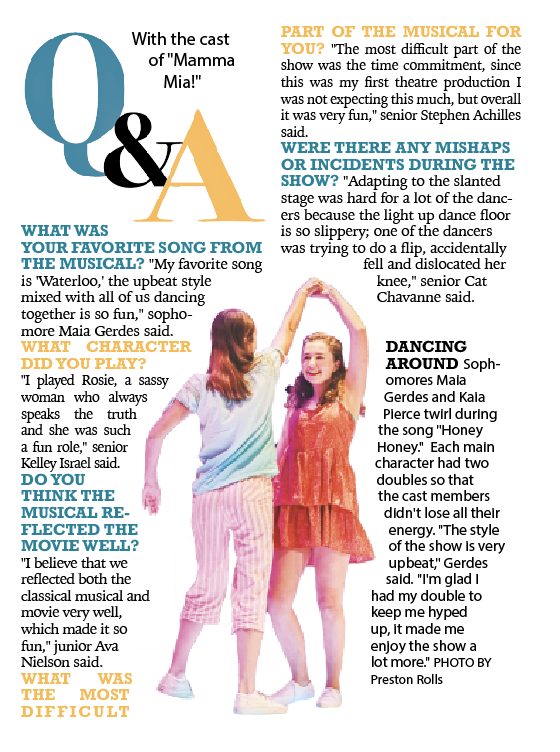 "I choreographed the dances for the musical and it took about two weeks to teach the choreography to the dancers," senior Cat Chavanne said. "It was hard trying to adapt to the new dance floor since it was so slippery for the dancers, but it made the whole performance look amazing."
Finally,  after months of rehearsing, the casts of "Mamma Mia!" were ready to hit the stage on the opening night. The musical ran from Jan. 16 to the 27 with each cast getting to perform three times.
"I definitely think "Mamma Mia!" was a successful musical this year, even with all the new faces on stage playing the lead roles," Forst said. "It was really awesome to hear people say that they saw it once and had to come back and see it again. It just makes all the hard work, time, and dedication we put into it even more worth it."