Homecoming Dance: Behind the Scenes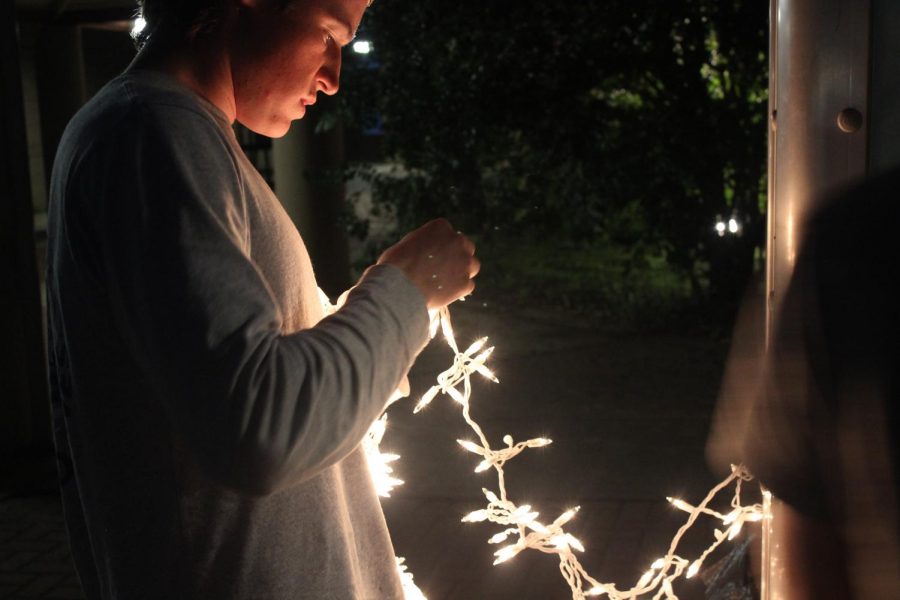 The Homecoming Dance is a big event and takes a lot of time and preparation to create.
"The dance is mainly run by the PTSA," Student Council Co-President Cade Blagdan said. "They came to student council and asked us for theme ideas and that is when we came up with the 80's idea, which is our theme for this year."
After the theme is chosen, the process really begins to start.
"The preparations are pretty extensive," Co-President of the student council Jack Fishbaugh said. "The student council starts two months before the dance even begins. It involves meeting with parents from PTSA and working with each other and Mr. Ellerbrock. Once we come up with a theme, we create decorations. Most of the work actually takes place the day of the dance."
When the day of the dance comes, Student Council begins to do most of the work for the dance.
" We meet up and stay there all day," Fishbaugh said. "All these preparations we do are to make sure the dance runs smoothly."
Even with the hard work that Student Council puts into the dance, some challenges can occur.
"A challenge would definitely be the communication aspect," Fishbaugh said. "We only meet once a week so there's a lot of texting and calling to make sure everything is properly organized, which can be difficult."
The Homecoming Dance has been going on for many years at Bowie.
"I think this dance is important because it's something that includes everybody," Blagdan said. "A lot of things at Bowie are geared at certain interests, but at the homecoming dance we want everybody to be involved."
Once the dance is finished, the Student Council's work is complete.
"Just being there and seeing everyone have fun is so rewarding," Blagdan said. "When I see people who aren't as involved and see them out having fun at something you have planned is very heartwarming."