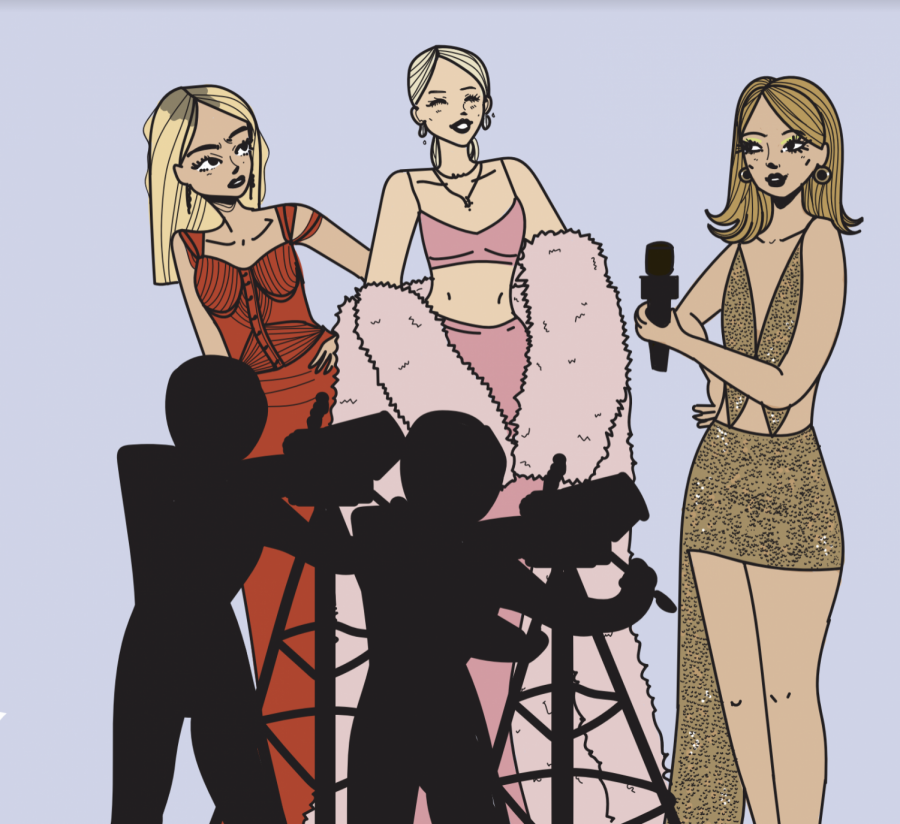 The Met Gala's guest list turns heads
October 4, 2021
Each year, The Metropolitan Museum of Art hosts the Met Gala: a spectacle of fashion meant to raise donations for the museum. Designers, celebrities, and models are invited to dress in their most extraordinary apparel. This event is broadcasted for all the public to see, and after more than a year of waiting, the 2021 Met Gala is set to have two parts, beginning on September 13th. However, this year's attendees are embarrassing and tarish the Met Gala's elegance. 
At 5:30 pm EST, Vogue's Met Gala livestream began, kickstarting the evening. Co-chairs like Naomi Osaka, Amanda Gordon, Billie Eilish, and Timothee Chalamet walked down the red carpet sporting their designer gowns. Further into the evening, a TikTok star with over 80 million followers walked down the runway, astonishing viewers.
Addison Rae may be influential to the younger generations, like generation Alpha, but in terms of fashion, it doesn't make sense for her to be there so early on in her career.
Rae came to the Met Gala wearing Tom Ford's 2003 Gucci collection red corset gown. The gown is the same look worn by Kourtney Kardashian and was used as a Christmas outfit, exhibiting an outdated look. 
This makes Rae look poorly because she and Kardashian have been working closely with each other in Netflix's "He's All That" and meeting through Rae's cameo in "Keeping Up With the Kardashians" last year. Their connection with those projects and their dresses diminishes the elegance of the event.
Just like Rae, Dixie D'amelio came to the Met Gala with an Audrey Hepburn inspired look and a questionable feathery headpiece. Her gown was from the Valentino 2021 winter/fall collection and her headpiece was made with ostrich feathers. 
Her appearance was unnecessary, contributing nothing to the event and just being there. Just like Addison, her new show "The D'Amelio Show," ties her to the industry but not enough to the point of attending the gala. 
The Met Gala is an exclusive event hosted for high list celebrities for the past decade. Since 1948, designers have been given the opportunity to display their art on celebrities.
Now with the growing number of influencers attending, the Met looks unsophisticated and dull without the glamour of the celebrities that worked so hard to get recognized by those designers. 
Since early 2015, Emma Chamberlain has raised Gen Z girls with her youtube career. Her career blossomed so much that she has had the opportunity to model for Levis, Pacsun, and a very prominent partnership with Louis Vuitton. 
Anything Chamberlain wears is copied by the rest of teenage America. Because of this and her long involvement with Louis Vuitton, it's ok for her to be at the Met Gala. She is an accurate representation of Gen Z that Vogue is trying so hard to achieve. 
I feel like the requirements to go to the Met Gala don't really apply to influencers and that's why people like Rae and D'Amelio were able to go. To build upon this, I don't think the Met Gala should recognize Tiktokers as a way to be a fashion or movie influencer in the media. I think that Vogue should hire Gen Z employees that know who is really influential to their own generation. That way Gen Z can truly feel represented by the right person at the gala.
People like Rae and D'amelio don't represent Gen Z, and their attendance at the Met was irrelevant. Both of them don't add anything to the event, unlike Chamberlain who has fostered Gen Z fashion. The attendance list should be improved and built upon with the help of younger generations to make the Met Gala what it should be.