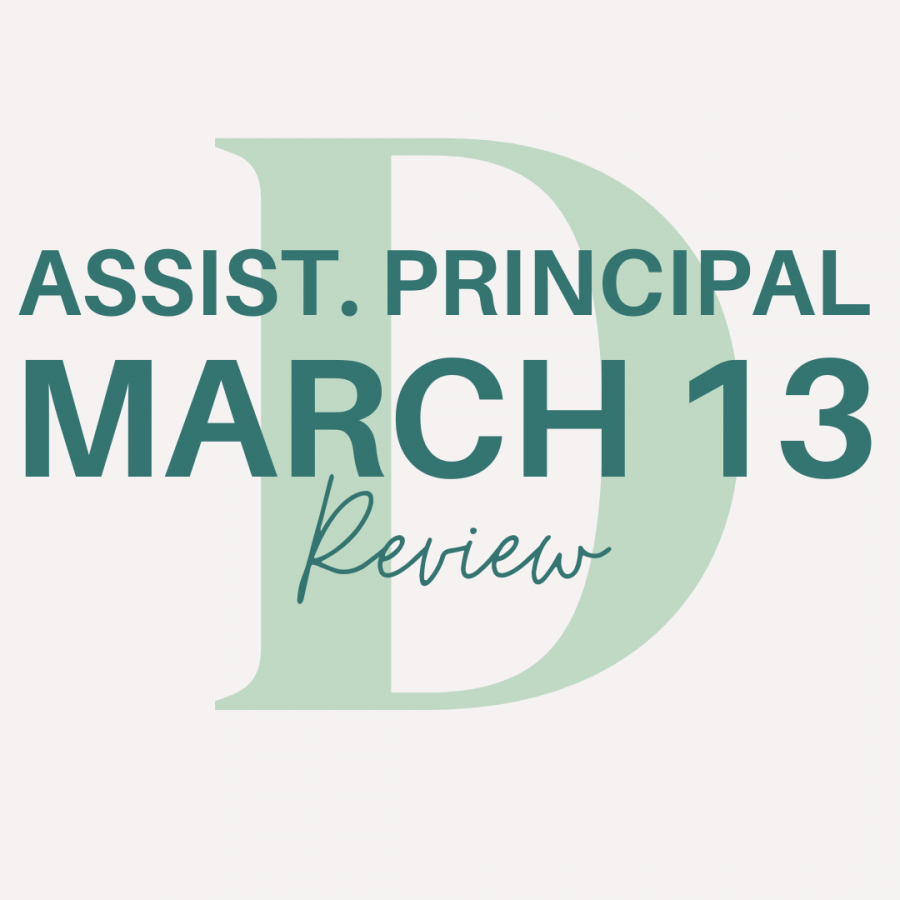 Assistant Principal: March 13 Review
The connection between people and place is what strikes me the most about the year we have spent in phases of quarantine. On March 13, 2020, I felt compelled to go to Bowie – and not just because finalization of our huge AP exam order was due – it was the sense of  place, our school home, and the practical side of me that knew some students would arrive, not knowing. (A few did!) 
Even that day, Bowie seemed surreal. All these things just left in classrooms, the weight room, the halls – random gym shorts, books, chargers, stray pencils – but also the flowering plants and bursts of spring all around and our huge concrete building – just there with no people, no laughter from students, no athletes on the fields, and no music emanating from the Fine Arts wing. 
I asked myself, "What is Bowie without the students, the teachers, the staff members?" 
The challenge for me has been not seeing, hearing, and being around the students I just so love to be around. As a community, we put safety first, which was the total right thing to do, but I miss all the people! So, I have been in our place – Bowie – but it has been so difficult to be there without our hundreds & hundreds of kids. 
What I think I found over the months is that we have to strive mightily to keep our sense of community in times of trouble and that the physical place itself is not as important as the connections between us as people. As the year progressed, I began to see and hear our students' voices on Zoom and hearing real learning going on. I even saw some students' faces on Zoom! Some students even returned to Bowie and the bells clanging meant I actually saw students changing classes in our concrete hallways. 
Though a mix of in-person learning and Zoom-Land learning is far from perfect, I began to see that we all could create a sense of Bowie community even though so many of us are not actually at Bowie. 
What I will retain from this year of quarantine is a newfound sense that people can find ways they never even thought of to make a community, even without the physical place, if they are willing to find ways to connect with each other. The resiliency of our staff and students to create a community of learners through the power of human connection is what keeps me going.