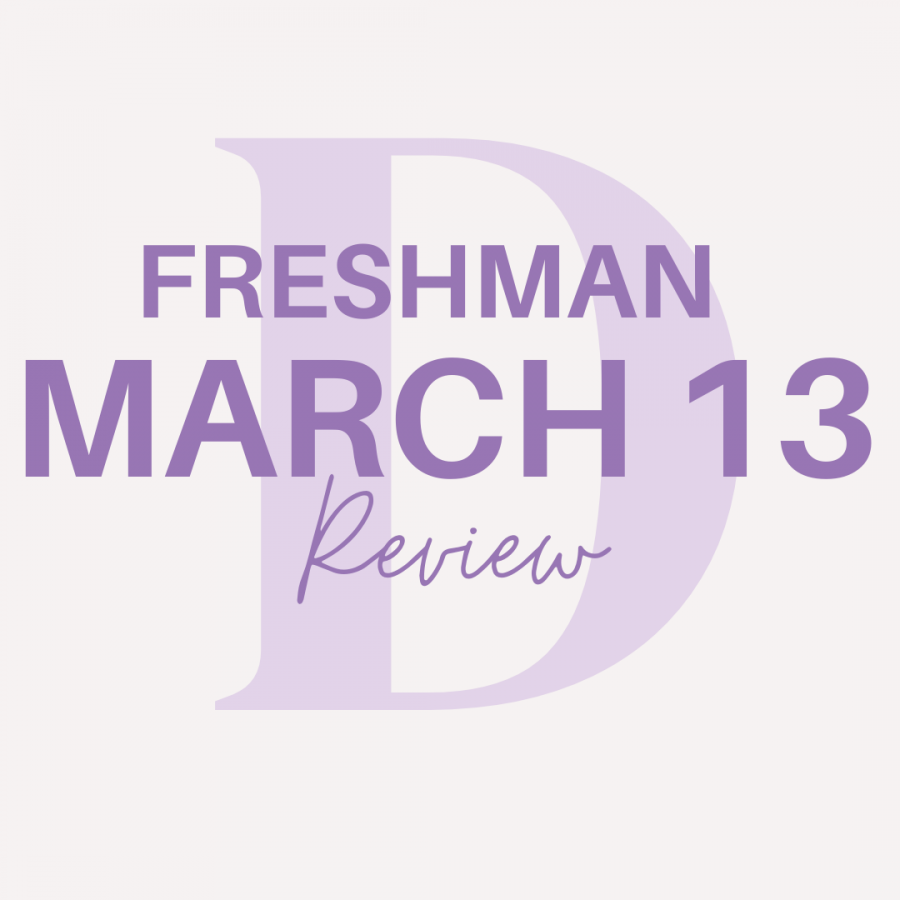 A High School Freshman: March 13 Reflection
At this time last year, I was attending Gorzycki as an eighth grader, excited by the prospect of soon becoming a high schooler. A few days later I had my last day of school, two months too early, and since last March, I have not been in a classroom full of students due to COVID-19, instead completing my first year of high school virtually. 
The lack of interaction with people in my grade that would normally take place has taken a toll on me mentally, compounding the negative news surrounding the coronavirus. Sitting at a computer for four classes straight, five days a week, makes it difficult to find motivation for school. This being said, I have learned to take advantage of virtual learning, and in some ways it has made my freshman year easier. 
For example, virtual learning is isolated, allowing myself to focus on a certain task without peers distracting me. Also, the schedule is less rigorous compared to normal years, allowing naps, free time, and a chance to eat between classes. Aside from school though, the early stages of quarantine really weren't that bad. My days were filled with playing video games, reading, and sleeping. It also allowed me to work out almost every day, improving my physical wellness. All in all, the beginning of quarantine, which continued into summer, was stress-free and relaxed. I was able to hangout with my close friends quite frequently, swimming at lakes and staying the night at each other's houses. 
One of the most memorable moments was going to Krause Springs with my friends. Of course, once school started it became much harder to find time for friends, especially while playing soccer. It has been worth it though, as my club soccer team did really well this season, qualifying for a major international tournament. I also played for Bowie, playing games for both the JVB and JVA teams as a freshman. The school season was a good one, offering a chance to see some friends that I don't normally see outside of school. It'll be unforgettable how the team had to wear masks while playing soccer, something that is nearly impossible while running.
Throughout the year, my schedule was packed with school and sports, and it was both mentally and physically exhausting balancing those two elements, as well as finding time for a social life. I'd say that was the biggest challenge for me over this past year: having the energy and motivation to be able to do everything I did pre-COVID in my life. I am proud of myself for making it through, and even if quarantine was at times terrible and boring, it was a unique experience filled with some interesting moments that I will never forget.