Trump's election lawsuits fail in court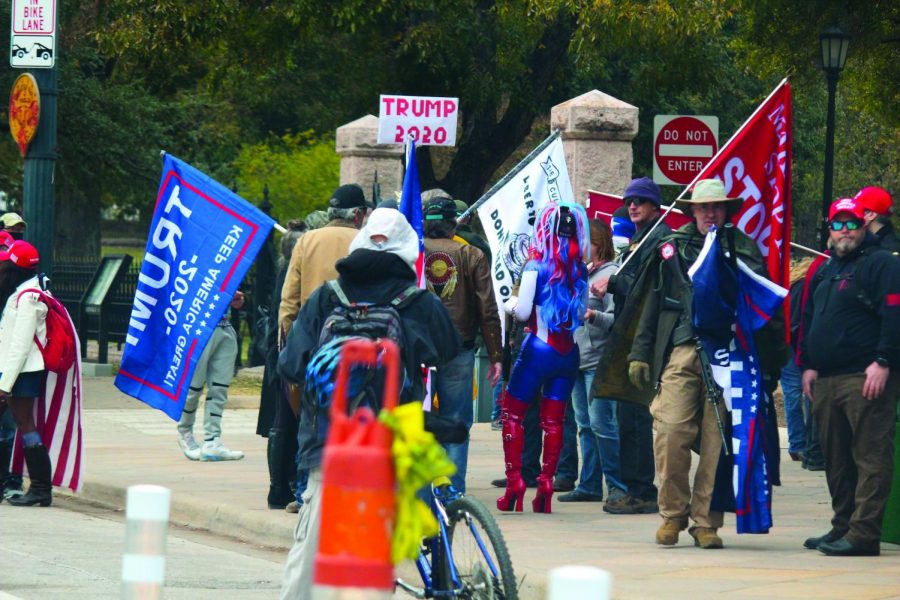 Following the victory of Democratic nominee Joe Biden, as called by the Associated Press, President Trump has refused to concede the election and is alleging that the election was rigged in favor of Biden. Since the election, Trump and other Republican groups have filed lawsuits in federal and state courts that are aiming to overturn the election results and halt the certification of votes.
According to Democracy Docket, a website tracking post-election litigation, Trump and other Republicans have lost 59 post-election lawsuits and appeals. Junior Jackson Bloder says that Republicans need to acknowledge that these lawsuits aren't getting anywhere in the court system.
"I supported the idea that the President, or any candidate, can practice their legal rights of challenging and questioning the election if they see fit and if there is some real reason to suspect wrong-doing," Bloder said. "However, we are at a point where, regardless of party affiliation, you have to acknowledge that they are one for 59 in their court cases and have no feasible means of closing the gap."
Speculation is arising about what Trump will do after he leaves office in January. The news outlet Axios reported that Trump is strongly considering a 2024 presidential run. Junior Alika Kelly says that Trump's post-election lawsuits and refusal to concede is for attention.
"I think that Trump is still trying to get attention with whatever he can get his hands on," Kelly said. "By not accepting to concede, he's trying to be in the spotlight before his election term is up."
In Nevada, the Trump campaign filed a lawsuit alleging mass voting irregularities and asked the court to declare Trump the winner of Nevada. State judge James Russell dismissed the lawsuit, saying that the Trump campaign did not have credible evidence of voting irregularities.
"Contestants did not prove that illegal votes were cast and counted that should have been rejected during the signature verification process," Russell said in the order. "The contestants failed to meet their burden to provide credible and relevant evidence to substantiate any of the grounds set forth to contest the November 3, 2020 General Election."
Trump's lone post-election legal victory was a lawsuit in Pennsylvania, where a state judge ruled that the state cannot count certain absentee ballots that were missing proof of identification. According to the Associated Press, those ballots were not included in Pennsylvania's vote totals and did not affect the results of Pennsylvania's election.
Congressional Republicans have had a mixed response to the election results. Some Republicans have acknowledged Biden's victory, while others have maintained that the election was fraudulent. Congressman Roger Williams, who represents most of Bowie's attendance zone, stated his support for every legal vote to be counted and did not say if the President should concede.
"Free and fair elections are the foundation of our democracy, and public confidence in our electoral system is central to its stability," Williams said in an email. "The American people elect the President of the United States, and we should encourage every eligible voter to perform this most important civic duty. We must also ensure that every legal vote is counted, and that state and local officials allow for full transparency at every step of the electoral process to guarantee the integrity of our elections, from voter registration to the final tally."
According to a poll conducted by YouGov, 63 percent of registered voters believe that Trump should concede, while 37 percent say that the President should not concede. Bloder says that it's time for the Trump administration to begin the transfer of power to President-elect Biden.
"I will say that I have a bias against the current administration," Bloder said. "However something that doesn't need party affiliation is common sense. It is imperative for the health of our democracy, and for the safety of its citizens, that the president concede the election to Joe Biden and we begin a peaceful transfer of power to a new administration."