Fake Bowie Instagram account posts a #WhiteOutSunday photo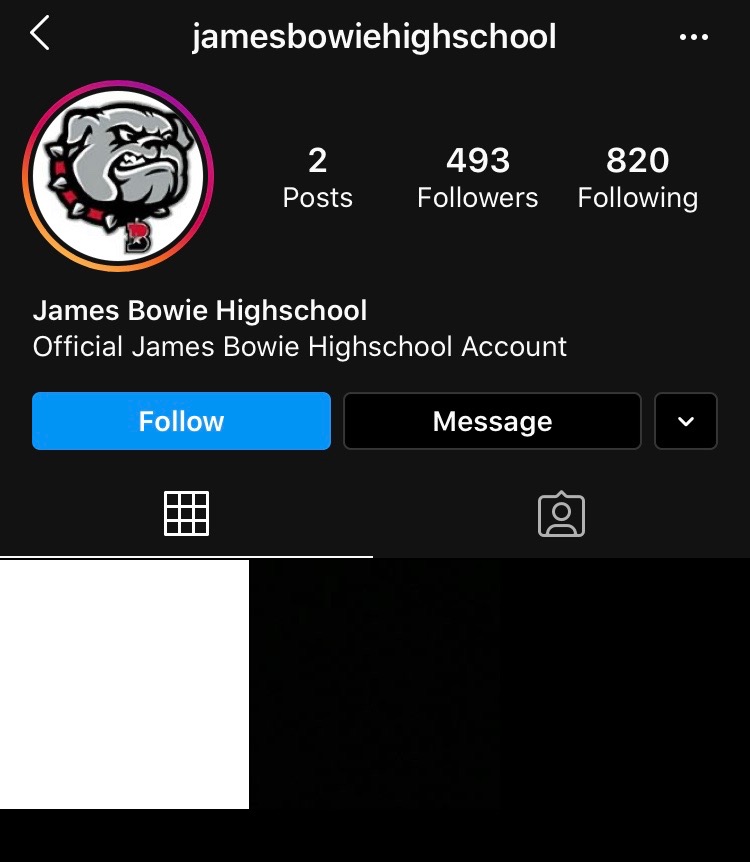 On Sunday, June 14, an Instagram account with the username @JamesBowieHighSchool posted a photo of a plain white background with the caption #WhiteOutSunday, a hashtag seemingly meant to discredit the hashtag #BlackOutTuesday which was created as a way for social media users to stand together against police brutality and racism, stemming from the protests beginning in early June.
As student Instagram users began to notice the whiteout post, they shared their discontent on their own social media accounts, causing others to spam the original post with comments. As of 6 p.m. on Monday, June 15, the post had accumulated over 880 comments, mostly consisting of jokes from the app TikTok, song lyrics and opinions criticising the message of the post. 
"At first it was really disgusting, even though it was clearly not Bowie's official Instagram," rising senior Graysen Klier said. "But when I saw tons of people talking and commenting about how ridiculous it was, I felt very proud that there were so many people behind the Black Lives Matter movement."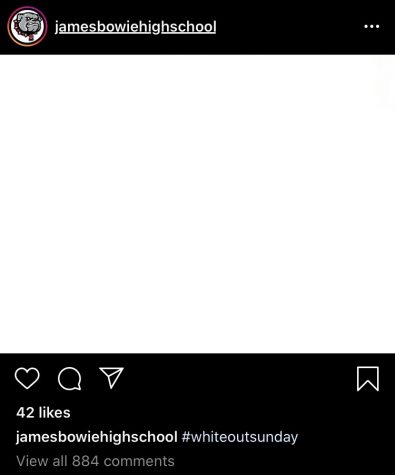 The @JamesBowieHighSchool Instagram account is not an official Bowie social media account, as the official Bowie Instagram is @BowieBulldogs. 
"Austin ISD administration was recently made aware of social media posts that were radically insensitive by former students," AISD administration wrote in an announcement to Bowie students and faculty. "The individuals do not represent James Bowie High School or the views of campus staff. The district finds the messages offensive and they have no place in our schools." 
Principal Mark Robinson said Austin ISD is working with a detective to determine if any further action will be taken regarding the post. 
"I felt disgusted when I first saw it and thought 'Why would anyone post this,' especially on an account that seemed like a Bowie account," rising senior Jana Ivy said.
The account previously posted a black screen with the caption #BlackOutTuesday on Tuesday, June 2. The unknown creator of the @JamesBowieHighSchool account later posted on the account's Instagram story that claimed the two posts were a "social experiment" and the account's followers had "failed."
"I don't think this was a good idea at all because it just shows how terrible and selfish someone would be to post that," Ivy said. "I think the experiment was to see how people reacted I guess, and partially for attention."