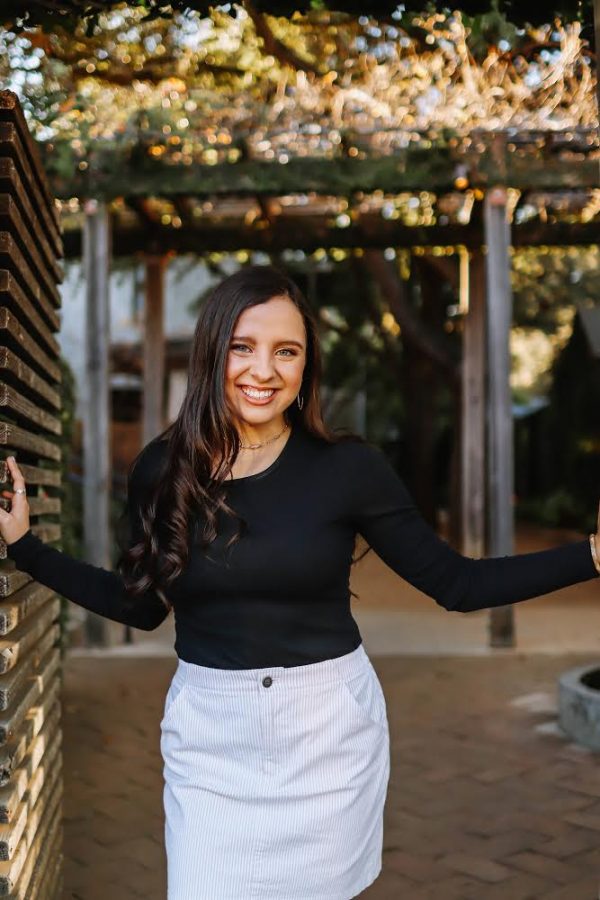 Mishell Magnus Ducloux
College: The University of Texas at Austin
Major: Psychology
After weeks of not stepping foot on campus, I decided to run by my beloved high school that was ripped away from me on March 12th, 2020. I walked up to the front doors that look into the courtyard and my eyes couldn't help but fill with tears. The place that is usually so full of life with the buzz and blur of thousands of students walking up and down its concrete hallways was now a ghost town. Looking at the grass and weeds growing between the cracks of the courtyard made me reflect on my own personal growth. Like the weeds growing in the deserted courtyard, James Bowie High School helped me grow into the person I am today.
Being admitted into the PALS program my sophomore year completely changed my life. Being immersed in such a welcoming and admirable group of people gave me the confidence boost that I needed. But most importantly, it gave me the biggest, goofiest, and most loving second family. Shout out to Mr. G for giving me that incredible opportunity and for teaching me to be humble, confident, and kind. Seeing the seniors who inspired me graduate, left some big shoes to fill as a senior. However, when senior year came, I was so eager to be the welcoming big sister to all of the incoming juniors who would join the family. I was no longer afraid to step up and use my voice to serve others.
National Honor Society also played a huge role in my personal growth. With Mrs. Flick's encouragement and guidance, I was able to embark on service projects to help my school community and bring a more inclusive and loving environment for everyone. NHS taught me that learning from my mistakes is an invaluable lesson that, when paired with determination, allows me to reach even the most challenging goals.
Finally, being in the inaugural Ethnic Studies class  taught me to look at the world through a more conscious and empathetic lens. Being taught by such a compassionate and caring teacher, Mrs. Floyd, inspired me to be a beacon of light and love for everyone in our diverse society. Furthermore, it made me proud of my Hispanic culture and no longer ashamed to use my unique culture and experiences to help others.
As I graduate in the midst of a world crisis, I realize how much my classmates and teachers taught me about tenacity, strength, and kindness. We have pushed through the hardships the pandemic brought; we have cared for and motivated one another to cross the finish line; we have extended our love past our interactions in the classroom and into our very own homes. Overall, COVID-19 has made me appreciate the immense positive impact my school, friends, and teachers have had on me. While it truly breaks my heart that I don't get the teary-eyed hugs and parting words, I am eternally grateful for the people who supported me and molded me into who I am today.
Final Remark: I am beyond grateful to be graduating from the place that became my second home and not only gave me an exceptional education, but also incredible friends and teachers. They prepared me for the new chapter that comes after graduation as a Longhorn, but forever a Bowie Bulldog at heart.