Faith's Photos: Celebrating Earth Day with travel photography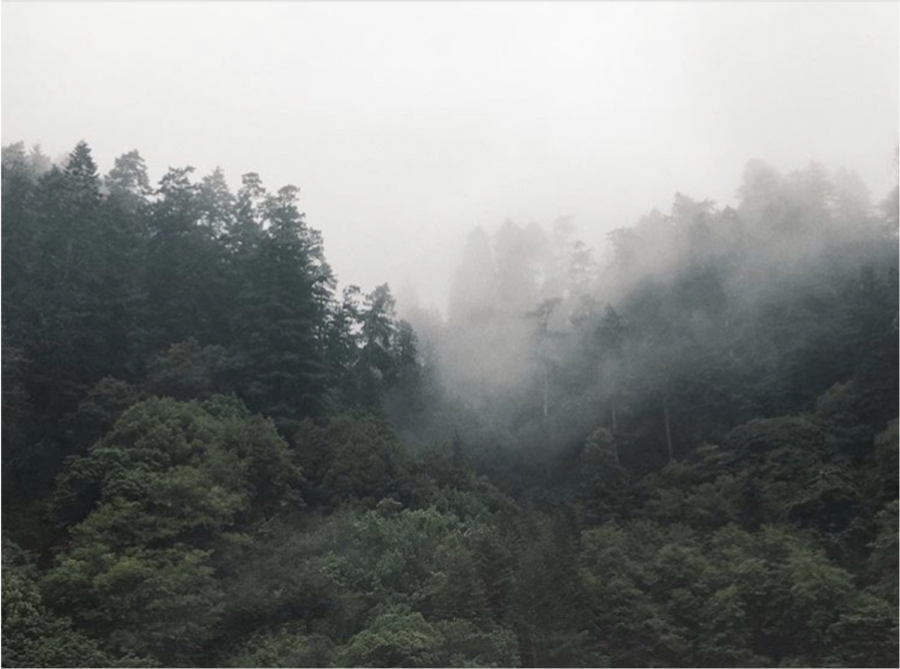 My family has been hosting family reunions every other year since 1990. Since I was born, I have gone to every single reunion. Each reunion is held in a different state, and when we visited those states, my parents and I would travel to the nearby states as well. When I was about five years old, my parents realized I had visited around 15 states and made a goal to take me to all 50 United States before I graduate high school. 
Now I'm a junior, and I have visited every state except Maine, New Hampshire, Vermont, Massachusetts and Rhode Island, and I'm planning on visiting them this summer! I don't really remember most of the states since I visited them when I was very young. However, the vacations that I do remember are amazing. My favorite vacations within the United States were a trip to all five Great Lakes and the states surrounding them as well as a trip to Hawaii with my best friend. My favorite trip overall has been when I went to Italy and Greece, which was last summer. 
I did not get interested in photography until a couple years ago, so my documentation of my travels has been pretty limited, but my favorite shots I have ever taken have been from my vacations. In celebration of Earth Day, I wanted to share my favorite photos I have taken while traveling. Most of these photos were taken with my Canon Rebel T6 camera or the camera from my iPhone 8.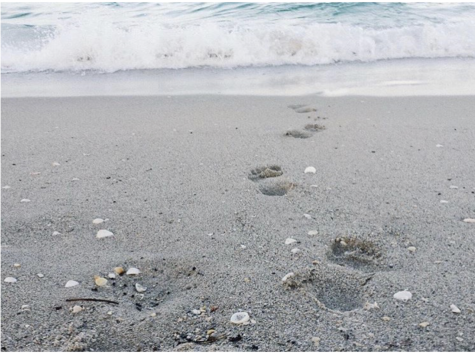 I don't really remember where this photo was taken, but it was somewhere in Florida. I asked my dad to walk from the sand into the water so I could take this picture. I remember that there was almost nobody at this beach and we had lots of space to ourselves, which was very nice compared to how beaches are normally during the summer.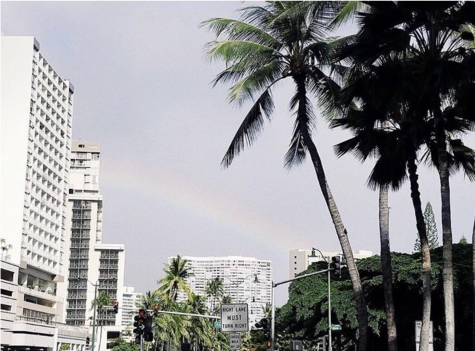 This photo was taken on the Island of Oahu in Hawaii. I thought the rainbow in the clear sky was really beautiful and wanted to capture this photo. I did not have my phone or camera on me at the time, so I took this with my dad's Samsung phone.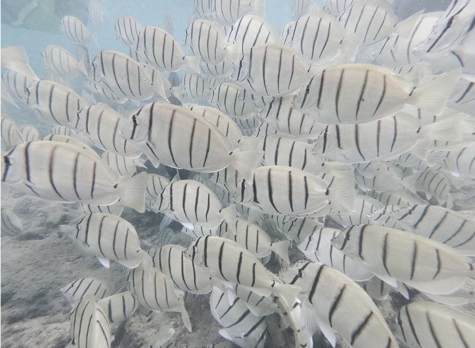 Like the last photo, this was taken in Oahu. I went snorkeling in Hanauma Bay, one of the most popular places on the island. I had just bought a GoPro before leaving on the trip solely for the purpose of taking underwater photos in Hawaii.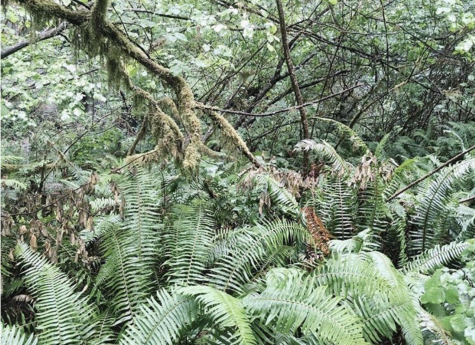 I took this photo while on a bike ride around the perimeter of Mackinac Island in Lake Michigan. I absolutely loved this island; it was very old fashioned and did not allow cars onto its shore, so everyone traveled by foot, bike or trolley. This place seemed very magical and like I was a part of a movie.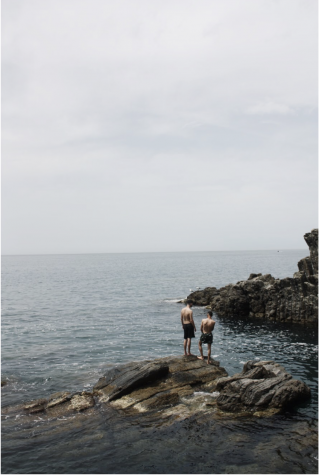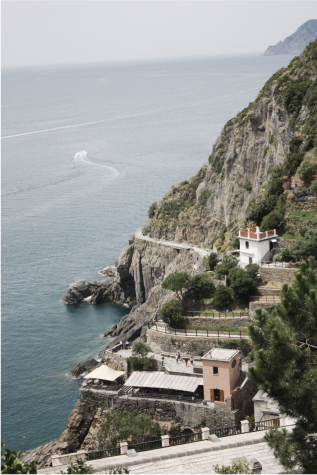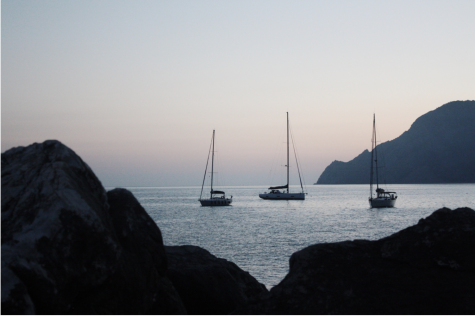 These three photos were taken in Cinque Terre, Vernazza in Italy. This city was by far my favorite part of my vacation to Italy and Greece because it was so small and not a lot of people were there. The setting reminded me of the movie "Call Me by Your Name."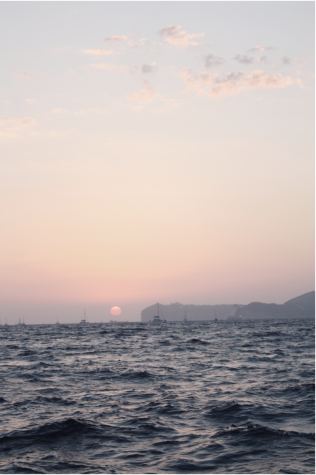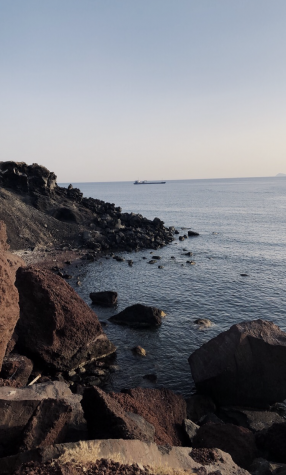 I took these two photos while in Santorini, Greece. Many people would be able to recognize this island and have seen photos of it before with small, white stucco buildings. The first of these two photos was taken while on a small tour boat to different hot springs around the island right as the sun was setting, and the second photo was taken on a red sand beach.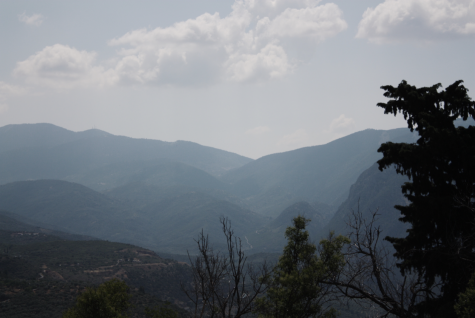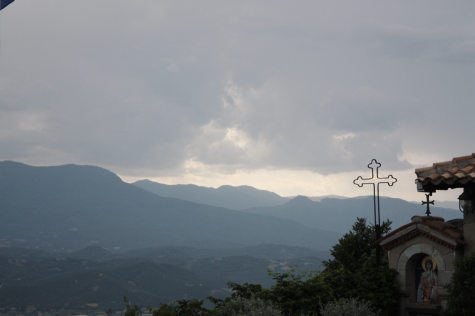 Lastly, these two photos were taken while on the mountains of Meteora, Greece. Meteora is a small city full of monasteries, buildings where monks live and congregate. The monasteries were all high on top of mountains and cliffs to be away from the life of the cities below. The view from Meteora was gorgeous and the monasteries themselves were beautifully constructed.