Shake up your day at The Yard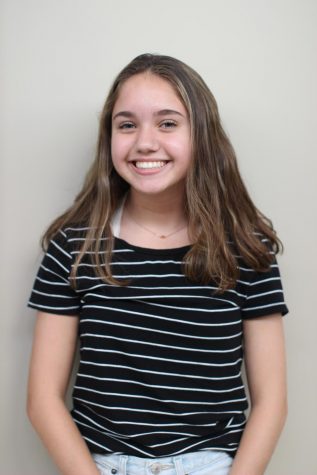 More stories from Gracie Angeli
In the midst of the chaos of school, it's nice to be able to grab a quick treat to cheer yourself up.
With all of the stress and schoolwork, it can feel like you have no time to do something for yourself, but sometimes you just have to decide that getting a milkshake to make yourself happy is more important than that homework assignment. And that's exactly what I did.
The popular national franchise The Yard Milkshake Bar opened up in late June and has made quite an impact on Austin. It is located in the domain, at 3400 Esperanza Xing Austin, TX 78758. It is a little bit of a drive from Bowie, but if you are in the mood for an adventure ending with an extravagant milkshake, I think it would be worth it.
The Domain is a pretty crowded area, so finding parking for The Yard was pretty difficult. I ended up having to park a good few minutes away, which was fine, just a little annoying for one milkshake. I would recommend only going to The Yard if you have more time and can visit a few other stores in the shopping center, to make the parking worth your while.
I went on a Saturday night, so it was almost unbearably crowded.
Walking in, it was a shock seeing how loud and audibly harsh the environment was.
I then had to wait in line for fifteen minutes, which was okay because I had to decide what I wanted anyway.
One complaint I do have for the ordering process is that the menus at the front of the store are hard to read.
While in line, I was trying to read the menu and it was just impossible because of how small the print was. As I already had my contacts in to help my vision out, it was concerning that I couldn't read it.
"
Overall, I think that they could have more dairy options, and could be cheaper. But I still think The Yard was a cool experience."
— Grace Angeli
Once I actually got to the employee that took my order, it was quick and over with soon. She then gave me an order number, and I was to sit and wait for them to call my order.
I ordered the Cookie Dough Delicious shake.
The shake comes with cookie dough ice cream and whipped cream, chocolate chips, a chocolate drizzle, and a scoop of edible cookie dough on top, all in a chocolate icing dipped mason jar. This sounds like a lot, and it was, but it was also one of the simpler shakes on the menu.
The milkshake bar also had regular ice cream, and eighteen other specialty milkshakes to choose from and a choice of making your own custom milkshake, all coming in either a pint or quart size.
The other specialty shakes' consisted of a Birthday Cake Shake, with birthday batter ice cream and a Mint Green Monster shake, with mint moose tracks ice cream.
They were fairly quick and efficient with making my shake, and that meant a lot.
The shake itself tasted good, I wouldn't say there was anything remarkably special about it, but I enjoyed it.
The shake was also presented well, and looked cool. I was sticky by the end of it and it was a little too much presentation for me, but would make a good photo.
Overall, I think that they could have more dairy options, and could be cheaper. But I still think The Yard was a cool experience.