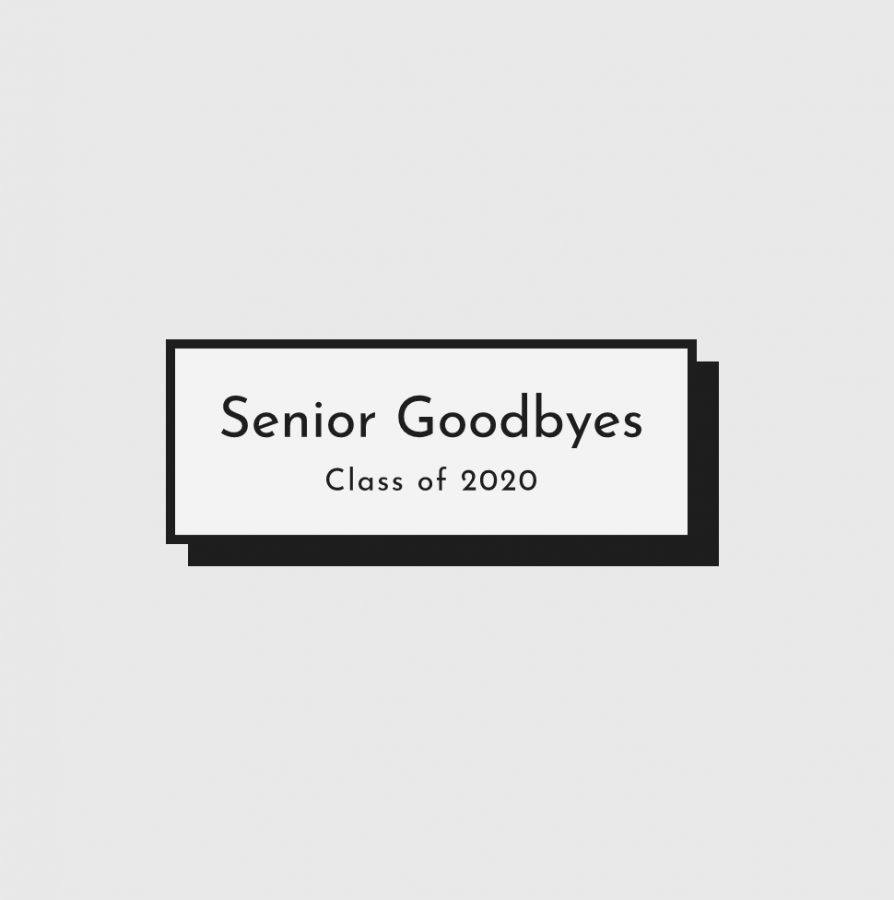 Photo by: Kaitlyn Zellner
Attention seniors!!!!
We all have lost so much during this time, but one thing seniors have lost is closure. Senior year will have no satisfying end for us, and we will not even get to dance together at prom or move those tassels at graduation (at least for now). The one thing we can do is come together and share our goodbyes here!
DIRECTIONS:
Please email [email protected] with the following information:
Your first and last name
The name of the college you will be attending
Your college major
If you are not going to college explain what your post grad plans are
Your prompt response (scroll down for the prompt options)
A photo of yourself
Any final remarks to add
Please have the email subject set to your full name to make it easier on our staff. And make sure you have the video prompt, if chosen, in the email as a downloadable file.
Submission Deadline: May 10th
For some inspiration on what to write click here for Marisa Salazar's personal take on COVID, and if you want to do an extended journal entry like her DM us on Instagram @jbhs_dispatch!
Please select one of the following prompts! Feel free to add to or create your own prompt that is at least 2 paragraphs (300-400 words)! Or look at Prompt G for a non-writing option! (scroll to see directions)
Prompt A- How has coronavirus has affected you? How does it make you feel? What are the good things, what are the bad things?
Prompt B- What has this unconventional time taught you? What has it taught you about yourself/society/life/people?
Prompt C- What does your future look like? Have your plans changed because of COVID-19?
Prompt D- How did you change during your four years at Bowie? What have you learned about yourself/people/life? What lessons did you learn that will help you in life?
Prompt E- If you could talk to you four years ago what advice would you give them? What would you tell them/want them to know?
Prompt F- What is your fondest memory of Bowie? Was there a club/organization that impacted you? How?
Prompt G- Film a video, no more than 30 seconds, saying goodbye to Bowie and shouting out whoever you want. You can shoutout friends, teachers, organizations, announce your post graduation plans, or share a memory/lesson from your high school years.