Looking through the camera at a bright future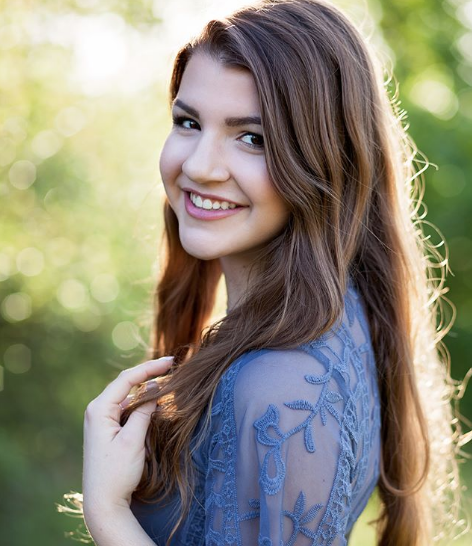 Hang on for a minute...we're trying to find some more stories you might like.
Senior Kendall Franz sets her sights high on following her dreams
At the beginning of high school current senior Kendall Franz was not sure what Bowie would have in store for her. She realized she had an interest in photography and journalism, and decided to see where that road takes her.
"Being in the commercial photography program has been truly life changing," Franz said. "I've really enjoyed being able to expand and continue in my skill."
Along with journalism being a huge part of her life, Franz is also a dancer. She is currently apart of Silver Stars, and enjoys being on the team doing something she loves.
"It's the friends that I've made that has been the best part of Silver Stars. That taught me a lot about how to trust myself, be confident and to really enjoy and relish in my passions," Franz said.
Having photography as one of her main passions skills has opened many doors for her. It has been beneficial by helping mold her into a more well-rounded person, as she is constantly pushed outside her comfort zone. As well as also bettering her communication skills.
"I've done a lot of things that I never thought I could do. I think people are most beautiful when I can capture them at a random moment," Franz said. "It has really allowed me to experiment with a lot of things, so I can create a style for myself.   
High school is a place where it is easier to succeed with the proper help and support. Luckily, Franz has found support all throughout her journey here at Bowie through her silver stars directors and teachers.
"My English teachers, especially Mr. Flick and Mr. Logan, have always seen my potential and never stopped encouraging me, and they really helped me grow as a person and as a student," Franz said.
English teacher Matt Flickinger has been one of the main influences on Franz during her time at Bowie and has really inspired her to further pursue writing.
"I would definitely say Kendall has always been a very extremely hardworking, kind, and humorous student since the beginning," Flickinger said. "I have always seen a lot of potential in her as a writer without a doubt."
Being involved in multiple extracurriculars can be a struggle during high school.  Franz has successfully committed her time to her team, her schoolwork, as well as save some time for herself. She gives her advice to other students who have to find a balance of work and fun.
"You just need to put forth the time and the effort with trying to get better and not let yourself fall behind on standards you set for yourself," Franz said. "I want to be proud of myself. I want to know that my accomplishments are well deserved."
After years of self discovery Franz has made a confident decision on what path she wants to take after high school. She will be attending UNT in the fall to study Photojournalism and English and keep sharpening her skills to become successful.
"I chose UNT because my sister goes to UNT, University of North Texas, and I'm interested in pursuing a career in photography or photojournalism and their fine arts program is really good," Franz said.

Hang on for a minute...we're trying to find some more stories you might like.