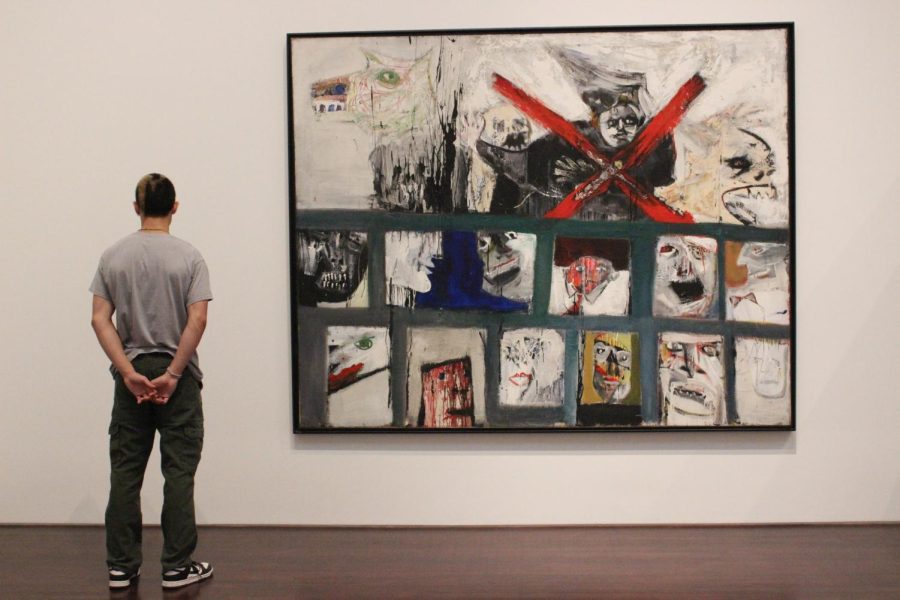 Angela Le
It's the moment we've all been waiting for, summer. So don't get fomo, there are still endless opportunities if you're staying around for the summer.
The summer is a perfect time to visit current exhibitions and museums such as the Blanton Museum of Art. They hold a permanent collection of over 21,000 works highly recognized for their European paintings, prints and drawings, modern and contemporary American and Latin American art, and Ellsworth Kelly's Austin. All located in the heart of Austin, Downtown. Tickets start at $5 for youth and Thursdays are free. For more information you can go to blantonmuseum.org to plan your visit.
Don't forget to stop by the Austin pop-up flea market and show your support to local vendors. They're only open from 10 a.m. to 4 p.m. on Sundays. The vendors have various selections of locally made original artwork, jewelry, bath & body products, candles, textiles, home decor, pottery, vintage finds, and more. The pop-ups are located on Menchaca Rd. Even if you can't attend, they also have a virtual flea with all the handcrafted goods. You can go to their website, austinflea.net, to find more information on special events, apply to vend, or browse the virtual flea.
If you're a bookworm, then summer would be the perfect time to visit independently owned retail bookstores, independent bookstores, such as Reverie Books on Menchaca Rd. What's special about Reverie's is that they have a selection of books on their website made by their supporters. Aside from that, they hold events and book releases with special guest appearances. You can check out their website, reveriebooks.com, to find the selections of bookshelves and more information about their future events.
Unlock your inner childhood nostalgia this summer by visiting the Austin Nature and Science Center. They have various interactive exhibits to expand your knowledge on wildlife, the environment, and plants. Not only that but they have a few art installations with the Arboreal Passage welcoming you at the front entrance. They're open everyday and it's free for everyone. To find more information about their hours and current exhibits visit www.austintexas.gov/department/austin-nature-science-center.
As usual, going paddle boarding or kayaking down the river is always a safe bet in Austin. If you love the water or want to cool off from this Texas heat, going to the Texas Rowing Center will guarantee a good time. They're located on Ladybird Lake-Lamar Beach Metro Park and open everyday. Tickets for single paddle board and double kayaks start at $20 an hour. For more information on rowing pricing and hours go to texasrowingcenter.com. Summer's a great opportunity to bring a few friends or family to join you on a triple kayak.
Saved the best one for last and one that everyone can enjoy. Salt Lick has always been a Texas hotspot for their BBQ. The drive to driftwood is worth it for all of their bbq and inviting atmosphere. Occasionally, they will have live music playing. They are pet friendly with even a couple cats roaming around the vicinity and you are welcome to bring your own drinks. For more information about their hours, location, and menu you can go to their website saltlickbbq.com.
Summer will be top notch no matter what activity you choose to do in Austin, Texas.