Beloved chain restaurant blends it up at a new location near Bowie
After weeks of waiting, Circle C has its very own Tropical Smoothie Cafe location. With all the hype around it at Bowie, I visited it myself. Whether you're in the mood for wraps, sandwiches, salads, health smoothies, treat smoothies, and much more, the Tropical Smoothie Cafe has it all.
The overall vibe of the location was comforting and the staff was very friendly. I think adding more seating options would be a good idea, however I still loved the environment and had a really great experience with my drink being ready relatively fast.
As I stepped up to the counter to order, I was faced by an incredibly large menu and despite being a smoothie place, Tropical Smoothie Cafe has a great food selection as well. They offer quesadillas, flat breads, sandwiches, salads, breakfast options, and seven different types of wraps.
Included with most food items, there's sides to choose from as well.
Even with their plentiful amount of smoothie choices, Tropical Smoothie Cafe also offers "add-ons" such as oats or peanut butter and supplements such as whey protein or vitamin C. I appreciated that they allow customers to customize their drink based on their personal health needs.
BUFFALO GRILLED CHICKEN WRAP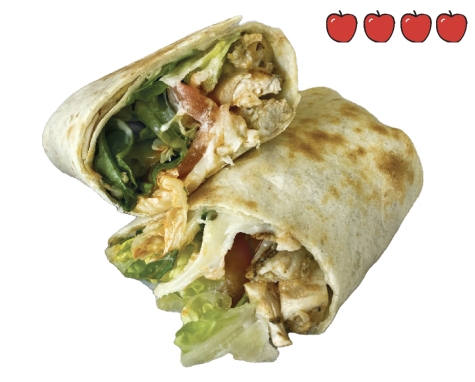 The Buffalo Grilled Chicken wrap has grilled chicken, tomatoes, romaine, mozzarella, buffalo sauce, and lite ranch. I liked this wrap, the buffalo sauce and ranch were delicious and I loved the added crunch from the lettuce and the mozzarella.
If you like buffalo wings, you'd enjoy this Tropical Smoothie Cafe spin on them. I'd recommend this and definitely order it again. I would rate this a four out of five stars.
AVOCADO GRILLED CHEESE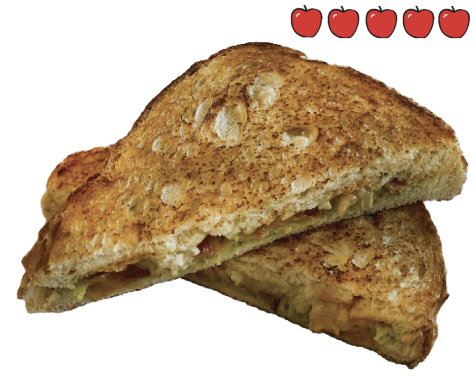 The Avocado Grilled Cheese was another sandwich I tried. It's one of their new additions to the Tropical Smoothie Cafe menu with white American cheese, bacon, smoked tomato spread and avocado. I loved the smooth texture the avocado added.
The avocado complimented the cheese well and I enjoyed the sharp, rich flavor of the cheese. The bread was perfectly grilled and I definitely would order this sandwich again. I would rate this a five out of five stars.
CHICKEN CAPRESE SANDWICH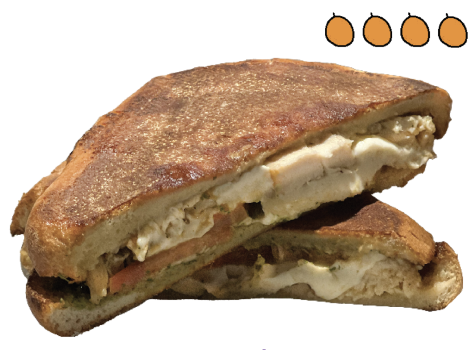 I ordered the Chicken Caprese Sandwich, which is definitely a must-try. I loved the chicken and mozzarella on it, however, the tomatoes weren't my favorite part but if you don't mind tomatoes, I would recommend this one.
This sandwich was on a ciabatta bread which had a great texture and paired well with the pesto and balsamic glaze. It was a little sweet, but the flavor was amazing overall. I'd rate this sandwich a four out of five stars.
SOUTHWEST BREAKFAST WRAP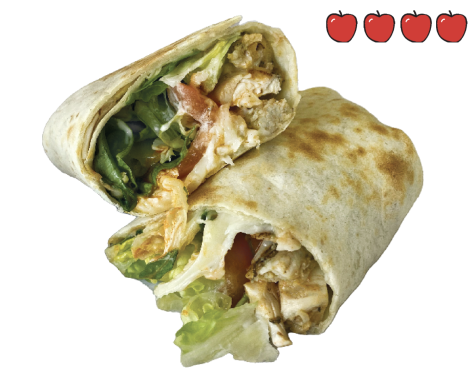 Additionally, I tried the Southwest Breakfast Wrap. Made of eggs, grilled chicken, pepper jack, tomatoes, spinach, and chipotle mayo, it was delicious. The eggs were very fluffy and I loved how they paired with the spinach and pepper jack.
I would definitely recommend this wrap for anyone looking for a filling breakfast. Overall, this wrap reminded me a lot of an omelet or breakfast burrito and it was really flavorful. I would rate this order a four out of five stars