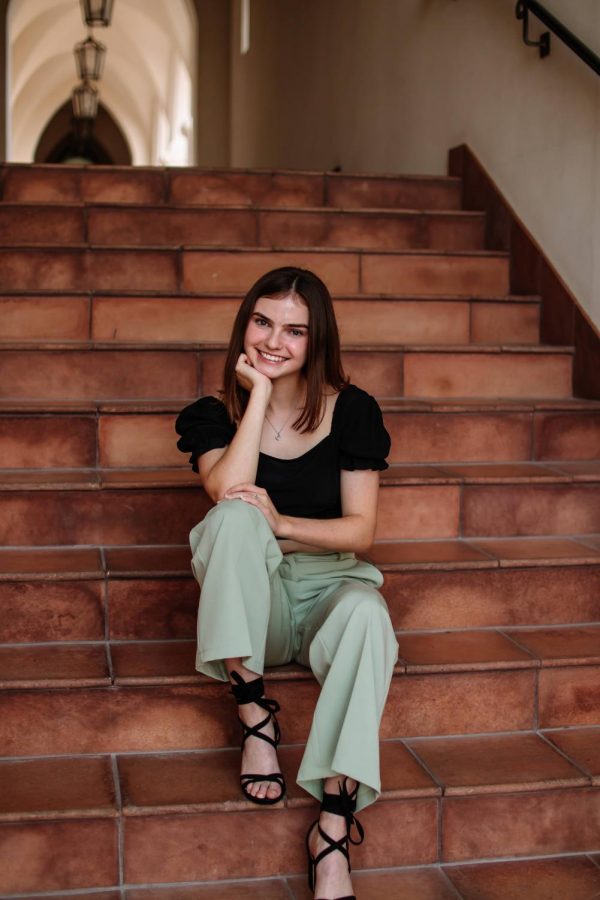 My time at Bowie has been a wild ride, and I can say the same thing about this entire year. Through the ups and downs, along with the plethora of unpredictable moments, I have learned a lot and grown so much as an individual. This year taught me to never take anything for granted and be thankful for every moment, for you never know when your life will change. I can't believe that I'm finally graduating after I haven't set foot in a classroom since last year, which seems absurd. However, after my time at Bowie, I know I am fully prepared to begin the next chapter of my life and be successful in college for the next four years. I appreciate every friend, teacher, and coach who has helped me become the person I am today. High school has been a period of my life that I will never forget, and that's all because of the people I have met along the way. 
To my parents: Thank you for the unconditional love and support you have given me throughout high school and my entire childhood. You both inspire me every day with your hard work, dedication, and caring personalities. I owe everything to you guys and how you have raised me, and I know that the values and habits you have instilled in me will help me succeed for the rest of my life. From driving across town for soccer, helping me with homework, aiding me in the college process, and encouraging me no matter what, you are the best parents I could ask for. I don't know how I'll get by without dad's dirty jokes, Starbucks runs with mom, and family ranting sessions next year. I'll miss both of you so incredibly much next year, and I love you so much.
To my brother: Life would be nowhere near as entertaining without you. You're like a mini me, and I'm so proud of the person you've become as you've gotten older. I'm so grateful for you and the laughter you bring into my life, and not having you to cheer me up every day will take some major getting used to next year. Thank you for being the best little brother ever, and I'm excited for all the visits you'll make to San Diego.
To my best friends: Thank you so much for always finding a way to make me laugh and making high school bearable. The memories I've made with each of you will stay with me forever, and I am thankful for all of the fun times we've had together and everything we've gone through together. To Jaxson: Thank you for being the best boyfriend I could ever ask for. You've been by my side forever, and I have no idea where I'd be without you. I'm thankful for you every day and am so excited for what the future holds. To Mia: I love you so much, and I'm so thankful we're both going to San Diego and getting to stay together. Thank you for being my rock since seventh grade and helping me survive the last four years. I know we'll stay close and thrive together in college. To Jo: I'm still mad at you for not coming to Bowie, but I'm so glad we've stayed so close throughout the years. You're so fun to be around, and I'm excited to make more memories this summer and the next four years. I know you'll do great things at A&M, and I'm thankful for a friend like you. To Abbie and Katherine: I'm so proud of you both and know you'll both do amazing things in college. Thank you for all of the laughs and fun times that have gotten me through this year. I'm so grateful we became closer junior year, and I'll forever cherish my friendship with each of you. To CJ: Thank you for being my go-to for anything involving school and putting up with my ranting. I'm going to miss always having you around, but I know you'll love UT, and I am proud of you for finally being an official longhorn lol.
To my teachers: I've enjoyed my time with the entire Bowie staff, but I wanted to say a special thanks to Mr. Reeves and Mr. Flick. Mr. Reeves, thank you for being so passionate about newspaper and aiding us in publishing an excellent paper while also creating an environment where we can relax and have fun. Newspaper was the perfect creative outlet for me and genuinely one of my favorite classes every year. Shoutout to Cade, Miranda, and Abbey for making it even better:) Nothing could replace my experience in newspaper, and I am forever thankful for your class. Mr. Flick, thank you for being my favorite English teacher and making rhetoric such an entertaining class. I learned so much in your class and am so happy I took it, even though certain aspects of it were difficult at times. You always stuck up for your students and believed in every single one of us, which I will never forget. 
Each and every one of you have made my high school experience unforgettable. Thank you for everything and being part of my journey!