STC children's show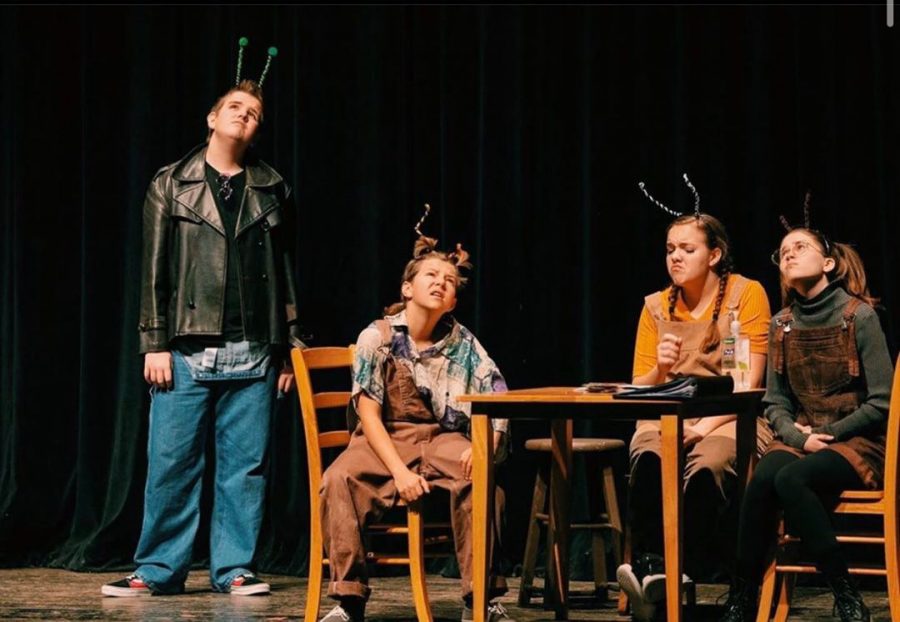 Savi Kulkarni, J1 Reporter
January 3, 2020
This year the Starlight Theater Company is putting children's shows that are going to be performed at different elementary schools on November 12 and13. Theatre teacher Betsy Cornwell helped start the children's shows back in 2003.
Each show is chosen and directed by a senior in the program. Some of the shows being performed are; Treasure Island, Charlie in the Chocolate Factory, James and the Giant Peach, Winnie the Pooh, Princess and the Pea, and a few others, with a total of 12 shows.
"I chose Treasure Island, but if I could choose another one I would try to choose a fantasy show that has fun and crazy characters that children would enjoy," Lamm said.
In order to become a senior director, juniors go through a complicated interview process where they have to serve as an assistant director, write essays, direct projects and several other things.
"I decided to audition to be a director because I really enjoy theater and I really enjoy watching theater and I enjoy putting together and last year in theater 3, I learned I also enjoyed directing, and putting my own show together, and decided that was something I wanted to do," Lamm said.
This year, the company has recieved the same number of students as last year, the legacy continues.
"We got about 100 kids to sign up, which is really awesome, which meant there were a lot of opportunities for a lot of kids to get a good part," said Lamm.
In order to get these shows ready, students have after school practices every week to perfect their shows. However, the children's shows have conflicted with the musical, which can cause overlapping rehearsal times for students in both productions.
"We audition the children's shows at the end of fall productions and we are auditioning the musical as the kids are working on the childrens shows, so everything just overlaps," Cornwell said.
The children's shows are a time for everyone in theater to bond and have fun together.
"It's a really good opportunity for bonding amongst the companies and the kids always say that the touring is probably the most fun they have working on a show they get to go to the elementary schools and it's a fun time," Cornwell said.