Disney embracing gay acceptance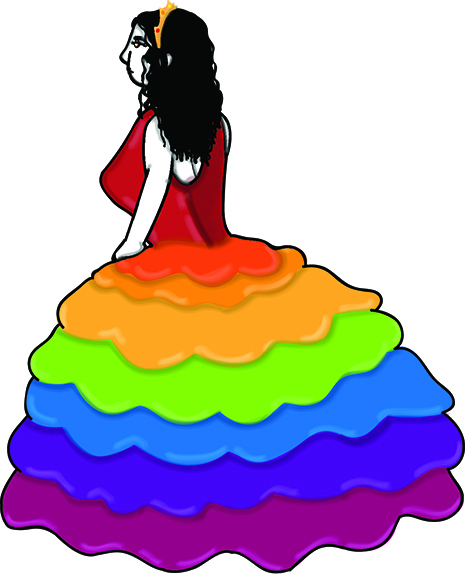 Hang on for a minute...we're trying to find some more stories you might like.
It is no secret Disney has not been adamant in expressing LGBTQ+ themes in their movies and TV shows in the past and present. The release of Beauty and the Beast (2017) was flamed for a same-sex scene that was not even a minute long, resulting in its censorship from many countries across the world.
Same-sex interest is a part of society and to not acknowledge it is disconcerting. Disney, unlike popular belief, is not against expressing homosexual themes, but could be confused as such due to their constant banning and censorship.
Groups contributing to these bans, such as One Million Moms, have been known to threaten and attack Disney for the inclusion of any homosexual plot-lines in their TV shows. Disney received backlash for LGBTQ+ instances in Good Luck Charlie, Doc McStuffins, and the latest Disney Channel Original series Andi Mack, and because it has an explicitly stated gay character, it was banned in over 50 countries including the Middle East.
Despite the heavy criticism, rumors have spread that Disney is considering a gay Disney princess. On Dec. 19, 2017, the director of Moana Ron Clements stated that it was highly probable to have a gay Disney princess come to screens soon.
Since the release of Frozen in 2013, Disney fans have speculated that the elder sister character, Elsa, is a lesbian. Contributions to this suspicious come from the movie, in which Elsa shows no outward romantic attraction towards any of the characters outside of familial love, leading audiences to consider a girlfriend for Elsa in a Frozen sequel. This theory grew to become heavily supported and sparked the trend #GiveElsaAGirlfriend on social media.
I believe any instance of outward homosexuality or any LGBTQ+ theme in such a long-loved and popular company like Disney would benefit children all over the world in embracing and accepting those kind of things in society.
Many Disney fans have claimed that the censorship of the themes from the popular Disney movies of their childhood has affected their conception of the present, believing that would have been a lot easier to accept the LGBTQ+ movement with exposure earlier on in their lives.
Same-sex interest is a part of society and to not acknowledge it is disconcerting. Disney is slowly pushing for more LGBTQ+ exposure with almost no-noticeable moments such as in Zootopia with an antelope gay couple most audiences glossed over. Only by watching the credits could audiences know that the characters had the same last name.
The addition of a gay Disney princess or even prince would receive a massive amount of scorn that would affect Disney as a whole, but its addition would inspire a whole generation of kids Disney was unable to influence in the past.